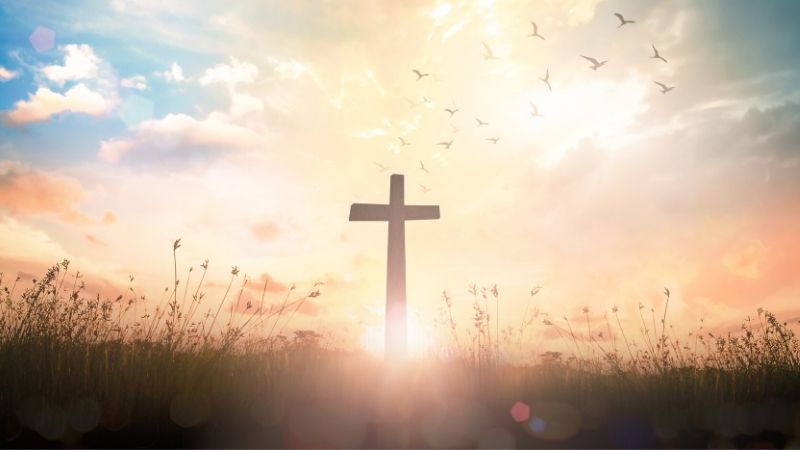 Many of us likely find ourselves turning to prayer in our deepest, darkest moments — times when we need God's strength to carry on.
But what about our positive moments? What about times in which wonderful things happen for which we are grateful?
FREE: Download a 5-Day Devotional Featuring Powerful Bible Verses
It is in these moments that we should also turn to God to thank Him for all He has done for us — and we should turn to the Bible to seek His eternal truths.
Sometimes, it can be hard to find verses that mesh with what we're grappling with or facing. That's why we've put together a helpful guide — the "Best Bible Verses and Scriptures" — to help you through ups and downs, as you seek God's path along the way.
The Bible holds powerful truths for every human, and no matter what you face in life, there are essential scriptures that can help light your path. Here are three key areas worth exploring:
Scriptures on Marriage and Love
"Therefore what God has joined together, let no one separate." -Mark 10:9 (NIV)
Scripture is clear that God blesses marriage, and this verse is a powerful reminder about the sanctity of these unions. But this is hardly the only scripture about the power of love.
READ ALSO: 29 Bible Verses About Wives, Marriage And Love
The Bible has a great deal to say about marriage. From Bible verses that can heal marriages to scriptures on love, we've got you covered. Pray over these verses as you consider how their truths can impact your own personal life and relationships.
Scriptures for Strength
"Though he may stumble, he will not fall, for the LORD upholds him with His hand." - Psalm 37:24 (NIV)
Life can be tough, but the Bible is filled with reminders that God is with us, for us and that He will protect us. Sometimes, we stumble; sometimes, we fall. But this verse among many others gives us the comfort that, no matter what, the Lord will sustain us.
Find plenty of Bible verses about strength and courage right here.
Need Healing? Bible Verses About Suffering
"Be strong and courageous. Do not be afraid or terrified because of them, for the Lord your God goes with you; He will never leave you nor forsake you." - Deuteronomy 31:6 (NIV)
CHECK IT OUT: Get a Free Trial of PureFlix.com!
No matter what you face, you can find strength and solace in Jesus. This Bible verse is just one of the many that encourage us to be strong and courageous and not to let fear overtake us.
The Bible also calls us to pray for healing. So, no matter what you face, take comfort in knowing there's a God who loves you. You can find comforting Bible verses and scriptures about depression here.
Want more inspiration? You can download our "5-Day Bible Verse Devotional" for a plethora of inspiring content. You'll also find topical scripture guides here.