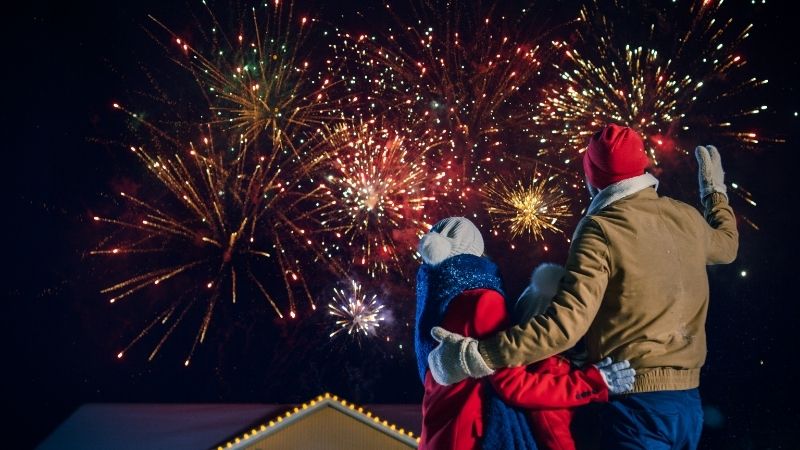 Millions of Americans commit to New Year's resolutions each year, yet most sadly give up pretty quickly on their newfound personal promises. The goal is generally some form of transformation, whether it be a new quest for physical fitness, healthy eating or a more organized lifestyle. The best way to start a new beginning, though, is to turn to God and the Bible
What does the Bible say about new beginnings?
God's word is filled with wonderful advice about how to change your life. In fact, the New Testament is a treasure trove when it comes to Bible verses about new beginnings, with Jesus' sacrifice on the cross saving humanity from sin — and opening the door for personal change.
Ephesians 4:22-24 (NIV) tells us that accepting Christ allows us to push away our "former way of life" and to push aside our "old self." This includes the negative attitudes and "deceitful desires" that sometimes creep into the human conscience. Accepting Jesus and embarking on a quest to live like Him helps to transform each individual into a better person.
So, if you're looking for personal transformation in 2021, look no further than the Bible to see what God's word has to say.
Read Also: 3 Media New Year's Resolutions Every Family Needs… and Why

Bible Verses About a New Beginning
"'For I know the plans I have for you,' declares the LORD, 'plans to prosper you and not to harm you, plans to give you hope and a future.'" - Jeremiah 29:11 (NIV)
This is one of the most powerful Bible verses about new beginnings. The realization that God has a plan for each and every one of us can help carry us into the new year. Focusing on this plan is key to helping us become the people we are meant to be.
"Enter his gates with thanksgiving and his courts with praise; give thanks to him and praise his name." - Psalm 100:4 (NIV)
As we start the new year, this Bible verse about new beginnings reminds us of the importance of giving thanks to God and of praising Christ. We can look toward the new year with joy in our hearts and excited anticipation of what's to come. It all starts with praising Him for all we have.
"Because of the Lord's great love we are not consumed, for his compassions never fail. They are new every morning; great is your faithfulness. I say to myself, 'The Lord is my portion; therefore I will wait for him.'" - Lamentations 3:22-24 (NIV)
God's love for us never fails. Even when we make mistakes, He's still there to love us and pick us back up again. As we look toward the new year, this Bible verse about new beginnings reminds us that Jesus' sacrifice not only saves us, but holds the power to transform our hearts.
READ ALSO: Notable Christian Quotes About Starting The New Year Right
"You were taught, with regard to your former way of life, to put off your old self, which is being corrupted by its deceitful desires; to be made new in the attitude of your minds; and to put on the new self, created to be like God in true righteousness and holiness." - Ephesians 4:22-24 (NIV)
We are "made new" in Christ. Even if you've fallen into negative patterns in 2020, the new year is a time for new beginnings. Rather than obsessing over crafting the perfect resolution, make a concerted effort to follow Jesus more closely. This is the best way to move forward with hope and on the best path forward.
"Do not be anxious about anything, but in every situation, by prayer and petition, with thanksgiving, present your requests to God." - Philippians 4:6 (NIV)
When it comes to Bible verses about a new beginning, Philippians 4:6 is an essential scripture. It reminds us to turn to prayer and thanksgiving rather than worry and panic. This is wonderful advice when it comes to forging a new beginning. Make a commitment to turn to prayer in every situation as you head into the new year.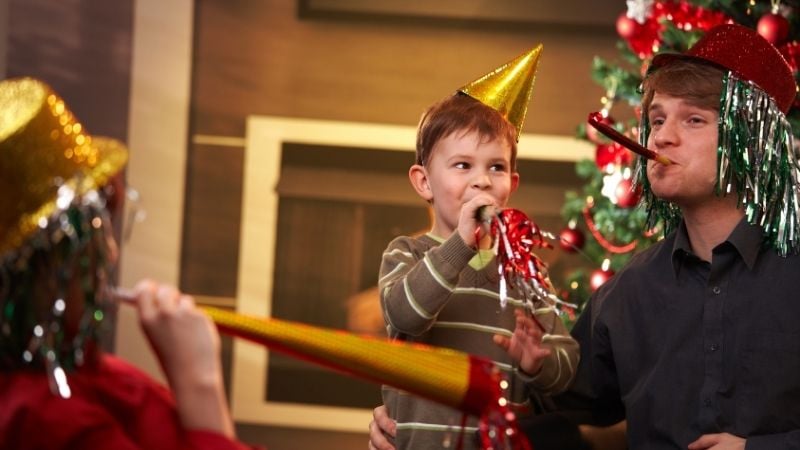 "A new command I give you: Love one another. As I have loved you, so you must love one another. By this everyone will know that you are my disciples, if you love one another." - John 13:34-35 (NIV)
As we head into the new year, let's remember Jesus' commands: love God and love others. No matter what happened with friends and family in 2020, look forward to new beginnings in 2021. Make a concerted effort to love others, regardless of how much you "like" them. Try to see others through God's lens.
Read Also: 5 Words of Appreciation to Start Your Year Right
"Do not lie to each other, since you have taken off your old self with its practices and have put on the new self, which is being renewed in knowledge in the image of its Creator. Here there is no Gentile or Jew, circumcised or uncircumcised, barbarian, Scythian, slave or free, but Christ is all, and is in all." - Colossians 3:9-11 (NIV)
In addition to loving others, let's be sure we also live in truth. Don't lie to others, and don't let yourself fall into old and negative patterns in 2021. Seek God and follow Christ as you navigate your new beginning. Regularly pause to pray and reassess to be sure you're on the right path.
"Every good and perfect gift is from above, coming down from the Father of the heavenly lights, who does not change like shifting shadows." - James 1:17 (NIV)
Life often changes; chaos sometimes rages. But with God we have consistency. The Lord never changes — something to keep in mind as you seek a new beginning. The Bible tells us that God is good and that He has a plan for our lives. Let's remember that as we seek to move forward in a positive light in the new year. Seek permanence only in the Lord.
"Cast all your anxiety on him because he cares for you." - 1 Peter 5:7 (NIV)
Among Bible verses about a new beginning, 1 Peter 5:7 is yet another reminder for us not to allow anxiety to overtake us. God cares for us, loves us and wants us to rely on Him as we navigate life's struggles. Remember this reality as we head into the new year.
"May he give you the desire of your heart and make all your plans succeed." - Psalm 20:4 (NIV)
The first step to a new beginning with Christ is focusing on His wants and plans for your life. Once you align your path with His, the sky is the limit. Seek God as you make plans in the new year and look to Him as you craft any and all new beginnings. Jesus loves us and wants the best for us — something that is essential to remember during times of struggle and success, alike.
"And whatever you do, whether in word or deed, do it all in the name of the Lord Jesus, giving thanks to God the Father through him." - Colossians 3:17 (NIV)
This Bible verse about new beginnings tells us of the importance of operating in Jesus' name in our lives. "Keeping Christ at the center helps everything else come together." That's a statement worth keeping in mind as we head into 2021. Operating based on biblical principles and with the Lord in mind helps us exist with a gracious and contented heart.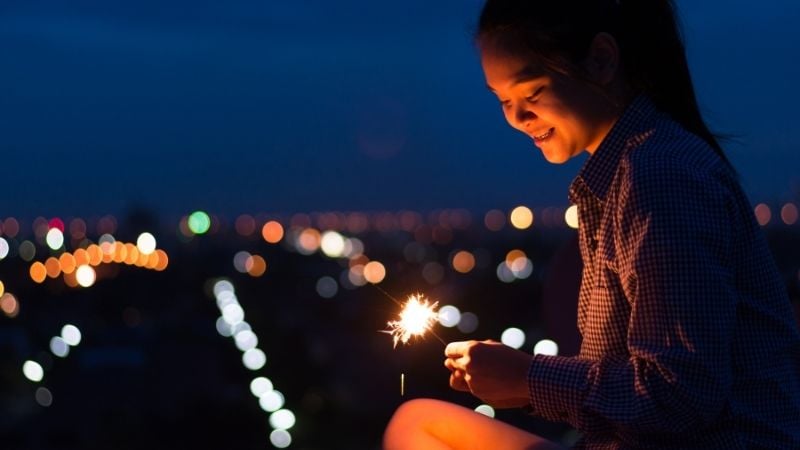 "Forget the former things; do not dwell on the past. See, I am doing a new thing! Now it springs up; do you not perceive it? I am making a way in the wilderness and streams in the wasteland." - Isaiah 43:18-19 (NIV)
Don't let the events and happenings of 2020 hold you back in 2021. It's so easy to get bogged down in chaos and bad decisions, but it is never too late to embrace a new self and push away the old self. Rather than dwelling on the past, solidify a new beginning by turning to scripture and prayer. Map out goals and pray that God guides you where He wants you in the new year.
"Therefore, if anyone is in Christ, the new creation has come: The old has gone, the new is here!" - 2 Corinthians 5:17 (NIV)
You are a new creation in Jesus, with your old self being replaced with a new self — one that is forgiven and, by embracing Christ's sacrifice, can live a totally fulfilled life in line with the Almighty. Pray for guidance in the new year, as you seek God to help you find success.
"There is surely a future hope for you, and your hope will not be cut off." - Proverbs 23:18 (NIV)
Don't be fearful of the future. This Bible verse about new beginnings reminds us that there is hope for us — hope that can be found in the Lord. The Bible makes this clear throughout, but Proverbs 23:18 is one of the clear places where we are told that placing our future in God's hands is the best path forward.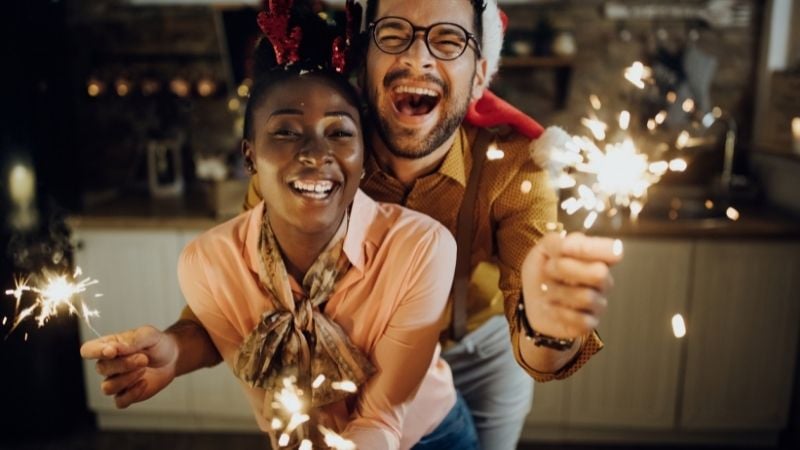 READ ALSO: 5 Powerful Bible Verses To Prepare Your Heart For 2022 (And Beyond)
"But those who hope in the Lord will renew their strength. They will soar on wings like eagles; they will run and not grow weary, they will walk and not be faint." - Isaiah 40:31 (NIV)
Perhaps you're feeling weak and tired as 2020 comes to a close. Maybe you've struggled and are in need of strength and sustenance. Have no fear. Place your hope in God and pray for His supernatural strength to fill your heart and comfort you. You can find renewed strength and a new beginning in Him.
"So we say with confidence, 'The Lord is my helper; I will not be afraid. What can mere mortals do to me?" - Hebrews 13:6 (NIV)
No matter what happens, always place God's standards above anyone else's. Bible verses about a new beginning tell us that we should never be afraid and that God will be with us no matter what. Keep that in mind, and don't fear culture and people over the Lord. Put Jesus first in the new year.
"He put a new song in my mouth, a hymn of praise to our God. Many will see and fear the Lord and put their trust in him." - Psalm 40:3 (NIV)
BONUS BIBLE VERSES ABOUT A NEW BEGINNING
"Look to the Lord and his strength; seek his face always. Remember the wonders he has done, his miracles, and the judgments he pronounced." - 1 Chronicles 16:11-12 (NIV)
This Bible verse about a new beginning reminds us to remain fixed on Jesus and all He did for us during His time on earth. As we enter 2021, it's important to put Jesus at the center of our lives so we can fulfill His purpose for us.
"Trust in the Lord with all your heart and lean not on your own understanding; in all your ways submit to him, and he will make your paths straight." - Proverbs 3:5-6 (NIV)
This critical Bible verse is especially comforting when we are facing the unknown. Every day, we face uncertainty and this verse implores us to turn to God and trust His plan for our lives.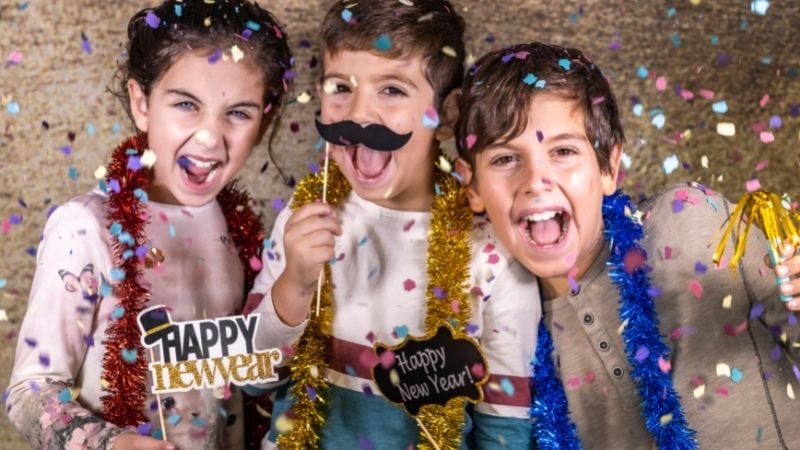 "But he said to me, 'My grace is sufficient for you, for my power is made perfect in weakness.' Therefore I will boast all the more gladly about my weaknesses, so that Christ's power may rest on me. That is why, for Christ's sake, I delight in weaknesses, in insults, in hardships, in persecutions, in difficulties. For when I am weak, then I am strong." - 2 Corinthians 12:9-10 (NIV)
As imperfect humans, it's inevitable that we will face temptation and sin. It is in these times we must profess our weakness and turn to God for strength.
"A heart at peace gives life to the body, but envy rots the bones." - Proverbs 14:30 (NIV)
As we enter the new year, we have to leave the past behind. There is no doubt that 2020 was a difficult and trying year for many of us, but as we walk into 2021, we can find peace in knowing that God has a plan for our lives.
"However, the Lord your God would not listen to Balaam but turned the curse into a blessing for you, because the Lord your God loves you." - Deuteronomy 23:5 (NIV)
If you remember nothing else for this list of Bible verses about new beginnings, let it be this: God loves you.
As you pursue a new beginning in 2022, remember to place your full confidence, reliance and trust in Christ. He has the power to totally transform you. And if you're looking to fill your home and mind with positive, faith-based content, consider a free trial of Pure Flix today. There are thousands of inspiring and family-friendly content available to stream to help you on your new path today.