The holiday season is when most people ponder all the things they're thankful for, but it is especially important for Christians to cultivate an attitude of gratitude and thankfulness throughout the year. The Bible encourages believers to thank the Lord regardless of life circumstances, with gratitude serving as a central theme in the human experience.
LOOKING FOR HOPE? Watch Uplifting Movies and TV Shows Right Now on PureFlix.com
Research backs the idea that thankfulness and gratitude are good for the human soul. In fact, data cited in a Forbes article shows that gratitude promotes good manners, makes it easier to build new relationships, improves both physical and psychological health, and might even help you sleep better.
Bible verses about thankfulness help us center our thoughts on God and reflect on all He has provided us. Here are 15 Scriptures to help us all focus on gratitude and thanksgiving:
Thankfulness Should Permeate Everything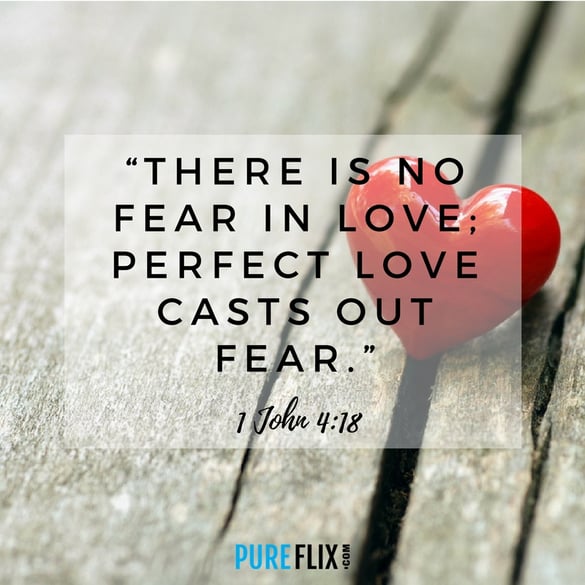 "Rejoice always, pray continually, give thanks in all circumstances; for this is God's will for you in Christ Jesus" - 1 Thessalonians 5:16 – 18 (NIV)
"All this is for your benefit, so that the grace that is reaching more and more people may cause thanksgiving to overflow to the glory of God." - 2 Corinthians 4:15 (NIV)
"Do not get drunk on wine, which leads to debauchery. Instead, be filled with the Spirit, speaking to one another with psalms, hymns, and songs from the Spirit. Sing and make music from your heart to the Lord, always giving thanks to God the Father for everything, in the name of our Lord Jesus Christ." - Ephesians 5:18-20 (NIV)
"Let the peace of Christ rule in your hearts, since as members of one body you were called to peace. And be thankful." - Colossians 3:15 (NIV)
"But the fruit of the Spirit is love, joy, peace, forbearance, kindness, goodness, faithfulness, gentleness and self-control. Against such things there is no law." - Galatians 5:22-23 (NIV)
If you've gotten out of the habit of being thankful, it's time to get back into spiritual shape. Every morning, as soon as the alarm goes off, make a habit of thanking God for a new day — and ask Him for guidance as you embark on new victories and challenges in the hours ahead.
Read Also: You'll Love How this Family Raised Money for Its Adoption
God wants us to be filled with joy and happiness, so seek His will and live in your life daily.
Thankfulness Eases Stress
"Do not be anxious about anything, but in every situation, by prayer and petition, with thanksgiving, present your requests to God. And the peace of God, which transcends all understanding, will guard your hearts and your minds in Christ Jesus" - Philippians 4:6 – 7 (NIV)
"God is our refuge and strength, an ever-present help in trouble. Therefore we will not fear, though the earth give way and the mountains fall into the heart of the sea, though its waters roar and foam and the mountains quake with their surging." - Psalm 46:1-3 (NIV)
"Cast all your anxiety on Him because he cares for you." - 1 Peter 5:7 (NIV)
The next time you feel squeezed or pressed by circumstances, push back against that negativity with prayer. Once you've talked to God about what's bothering you, thank Him for hearing and understanding what you're going through.
The Bible says when you do this, the Lord's supernatural peace will fill your being. Remember, God has a plan for you and through His guidance you will overcome hard times and navigate challenges. With God, anything is possible.
Thankfulness is God's Due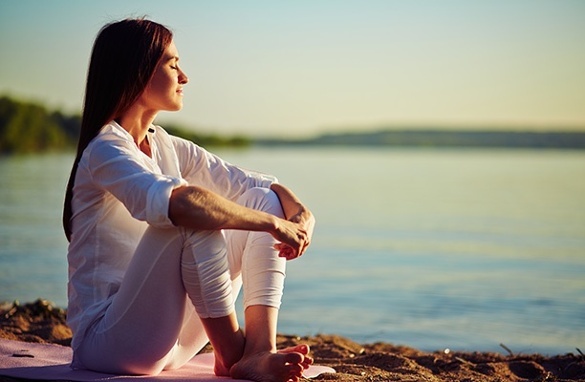 "Give thanks to the Lord, for he is good; his love endures forever." - 1 Chronicles 16:34 (NIV)
"I will give thanks to you, Lord, with all my heart; I will tell of all your wonderful deeds." - Psalm 9:1 (NIV)
"Let us come before him with thanksgiving and extol him with music and song. For the Lord is the great God, the great King above all gods." - Psalm 95:2-3
"I will praise God's name in song and glorify him with thanksgiving." - Psalm 69:30
Life can be challenging; sometimes it's hard to find anything to be thankful for. In those situations, gratitude is an act of faith — one that is pointed and intentional.
Even when our world seems to be falling apart, we can remind ourselves that God is good, His love is there even when we can't feel it and He promises to never leave us. These truths should sustain us, especially when mixed with prayer and Bible reading.
Read Also: What's the Meaning and History Behind the Lord's Prayer?
Thankfulness Leads to Witnessing
"I will give thanks to you, Lord, with all my heart; I will tell of all your wonderful deeds" - Psalm 9:1 (NIV)
"But thanks be to God, who always leads us as captives in Christ's triumphal procession and uses us to spread the aroma of the knowledge of him everywhere." - 2 Corinthians 2:14 (NIV)
"Let the message of Christ dwell among you richly as you teach and admonish one another with all wisdom through psalms, hymns, and songs from the Spirit, singing to God with gratitude in your hearts. And whatever you do, whether in word or deed, do it all in the name of the Lord Jesus, giving thanks to God the Father through him." - Colossians 3:16-17 (NIV)
When you cultivate a spirit of thankfulness, it will spill over into your relationships. It's easy to be thankful when everything goes right, but when others see you credit God for his love in difficult circumstances, they will begin to wonder "why."
Read Also: 15 Ways To Live Beyond The Basic Beliefs of Christianity
That question will afford you opportunities to spread the gospel and to see God moves through you and your witness. You'll have the chance to pray with others and explain how you grew in your faith — opportunities that might be life-changing for friends and loved ones searching for meaning in a chaotic world.
This holiday season, show extra gratitude for your blessings by spending time with your family and friends. For more great content to help you walk closer to Jesus and grow your faith, be sure to subscribe to Pure Flix Insider.
Also, sign up for PureFlix.com today. You can access thousands of inspirational and faith and family-friendly TV shows and movies for free during your one-month trial.