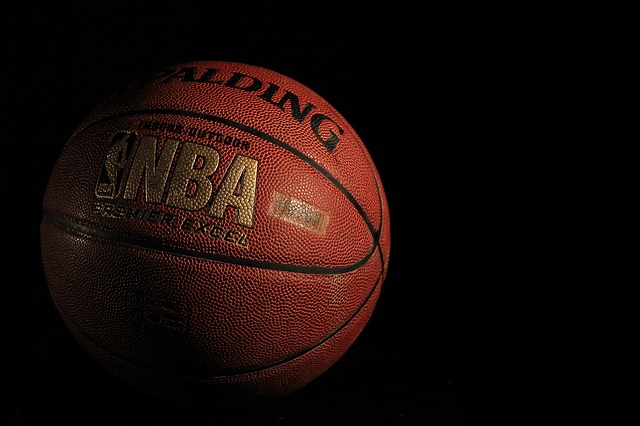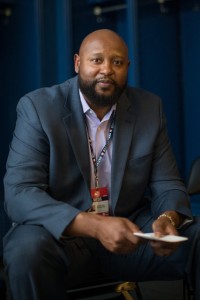 With Christmas Day marking the unofficial start of the NBA season, the Pure Flix Insider recently spoke via telephone with Andrew Lang, the team chaplain for the Atlanta Hawks.
Lang, a Christian who played pro basketball for 12 seasons, became a licensed minister during his playing days and was named to his position in 2003. He told the New York Times last spring that as a player, attending chapel before games "built his confidence and helped him find his voice."
He's now one of 30 NBA team chaplains who volunteer their services and help players before every Hawks' home game with prayers, testimony and fellowship. He offers us a glimpse into a world where few of us ever venture; bringing us to the intersection of sports and faith. (He also happens to believe that today's culture needs more of the faith- and family-friendly films offered by Pure Flix.)
Here's the Pure Flix Q&A with Lang:
Pure Flix: What prompted you to join the Hawks as a team chaplain in 2003?
Lang: "As a former player I continued to work out and see former and current players in the gym. Just the camaraderie and knowing what players were experiencing put me in a comfortable position with the young men. It just so happens that in a gym setting God allowed me to encourage and mentor. The NBA is a very serious business, but at the same time, players open up and put their trust in you and almighty God.
Pure Flix: What are some of the biggest spiritual or emotional issues facing NBA players today?
Lang: "It's all about accountability. How you deal with temptation and pitfalls. They want to know who they can trust and what's real. With Christ there is only one truth. People look at the young men as video characters, but they are like everyone; brothers and sons that need the Lord. They need to be in the right environment or at the very least, around Christ-minded people. Some of them have pulled themselves up; others have come from overseas…and making fellowship and prayership partners is important."
Pure Flix: What do Christian players pray for?
Lang: "Most of the common themes are very humble: concerns for members of their family, health and strength."
Pure Flix: Are the today's players more or less religious or spiritual than those from the past?
Lang: It's difficult to say. There are God-fearing believers that come to work that aren't given a testimony. They aren't worshiping publicly. We can call on Jesus; we can tap into his power wherever we are….There is a seriousness in what they do on any given day. You have to be aware of each player's situation. But God is above all these situations. God has always been on the throne and for those that search for him, He is there. That was the case when I played, and it is the case now.
Pure Flix: What is a typical service or chapel like? What are some of the more popular issues you are asked to address with prayer?
Lang: "When it's an hour before the game, I come into the visitor's locker room and make an announcement that chapel is available. I then go to the Hawks' locker room. Chapel starts off with prayer by either myself or a guest speaker. It only lasts for 5 or 10 minutes. After that, the players shake hands and go into their locker rooms. After the game, we do one-on-one prayer if they ask for it.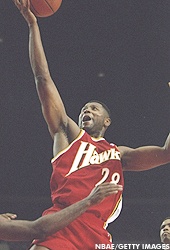 I also ask every player at the beginning of the season if he does not come to chapel, would he want a short devotional placed in his locker...I put on a paper card a short passage from The Bible, a short story or a teaching point. One of my recent cards was one about Luke 16:19...I was basically reminding the young men about heaven and hell and to watch how they treat their fellow man. It makes no difference who you are...poor or well-off. Don't forget to thank God and be kind to your fellow man…do all we can to serve.
They may not have time to come to chapel, but they have time to read that card I put on the chair by their locker."
Pure Flix: Who was the most religious player you ever met?
Lang: "To name just one wouldn't be adequate. Whether they are all-stars or ball boys, the more people that trust in Him the better off we all are. Sometimes in the old NBA when it was very physical, you didn't have a good chance to know the players. Now with our chapel, it's an opportunity to shake hands before the battle…a Christian is a Christian…a leader or follower. God loves them all."
Pure Flix: What faith do you follow and are you affiliated with a particular church.
Lang: "I'm a Christian and I work out of the Mount Paran Church in Atlanta. I speak on my own to youth groups, high schools, athletes at conferences and retreats. I have a sport ministry...the Andrew Lang Ministry."
Pure Flix: What Scripture do you like to quote and why?
Lang: "I like Romans 8:28. We all need to be aware that God is working regardless whether things are good or bad. We yield to his purpose in times of disaster…If you are witnessing it, then allow God to work through you. The best way to let God work is to listen to him and apply his principles. There are going to be ups and downs; that's when God works and you have to trust him. People recognize and receive grace, love, generosity all through God."
Pure Flix: Have you developed a following among players when they come to Atlanta?
Lang: "When a new player comes to the Hawks, I introduce myself and tell them about chapel service. I always extend encouragement. When you meet a young man, their minds might not be on their faith and you are there to encourage them. Others are really engaged in chapel, bible study, fellowship."
Pure Flix: You mentioned in an e-mail exchange with the PureFlix Insider that the world needs more faith-and family-friendly entertainment, as an alternative to current Hollywood fare. What's that opinion based on?
Lang: "Entertainment is important. We can't pretend that as believers in Christ we don't want to see a good movie or listen to good music. But we don't want to be listening and watching things that make us pause all the time. It's like receiving something as gift when you watch something good, it's like a breath of fresh air. It's good to have things that bring light. You feel better after watching it. It speaks to your heart and soul.
"Woodlawn was great. I also enjoyed the War Room...Remember The Titans...Even movies like Moses and Noah….I was happy that the stories were being told. [People] might not agree with how the stories are being told, but we are exposing those stories to people who might not know about them. They can always explore them further by looking on the Internet.
It's encouraging that Pure Flix is trying to put movies out with a positive, Christian message. We need more of that in our lives.
"I thought the original God's Not Dead was awesome. Just when you thought that college student was losing his battle against the college professor, he wound up winning. I just found out that my sister [Jennifer Lang] was an extra in [the upcoming] God's Not Dead 2. She was there...in Little Rock and got involved. What a blessing..."
Not a member of the Pure Flix Digital Streaming Service yet?
and start enjoying thousands of Christian and family-friendly movies, TV shows, and educational programming online anytime, from virtually anywhere, on any device, FREE for 30 Days.