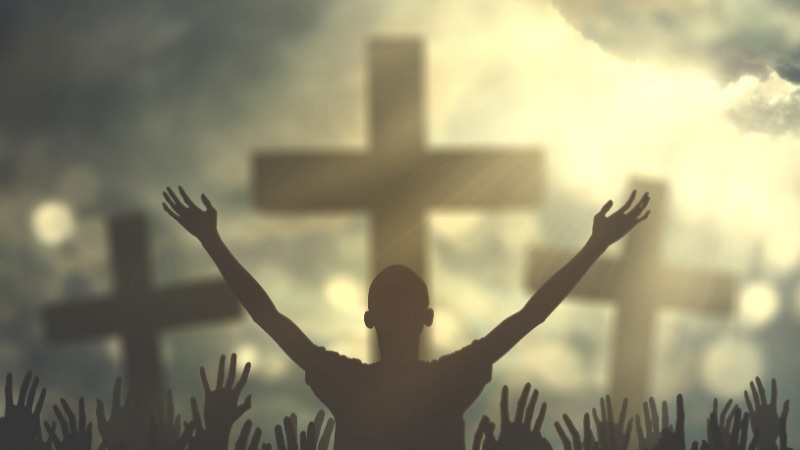 Fears continue to swirl over COVID-19, the disease known as the novel coronavirus, but as some allow worry and even panic to overtake them, it's important to keep hope alive.
The Bible is filled verses that remind us not to waste our time on worry and fear and to instead turn to God for guidance. There's a lot we can be doing right now as Christians to respond to the crisis, but the first step is making sure we're trusting in God.
READ ALSO: 10 Things The Church Must Do In Response To The Coronavirus
God Never Abandons Us: 2 Corinthians 4:8
"We are hard pressed on every side, but not crushed; perplexed, but not in despair; persecuted, but not abandoned; struck down, but not destroyed." - 2 Corinthians 4:8 (NIV)
It's easy to become fearful amid a non-stop news cycle that is focusing on the pitfalls of the coronavirus, but we're never truly alone when we have God. No matter what you're feeling, remember not to fall into despair. We have hope in Christ.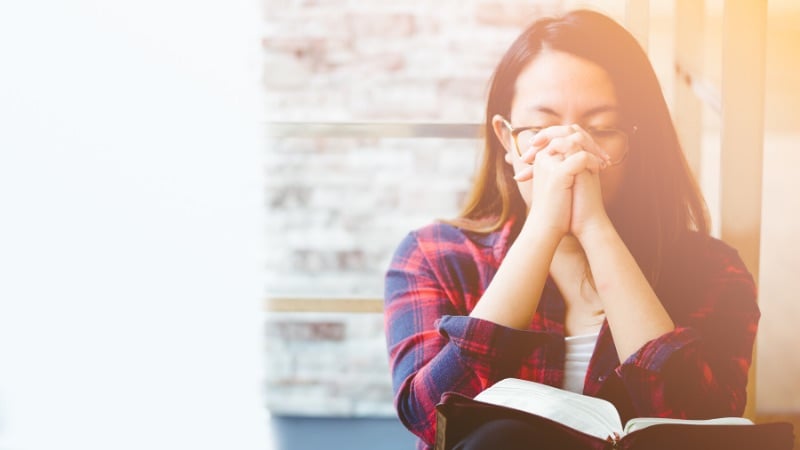 Do Not Fear: Isaiah 41:13
"For I am the Lord your God who takes hold of your right hand and says to you, Do not fear; I will help you." - Isaiah 41:13 (NIV)
If and when you feel overwhelmed, be sure to pause and pray. God promises in Isaiah to "hold" our right hand and guide us; He will help us in our greatest times of trouble. So, rather than panic, pause and ask Him for peace.
READ ALSO: 5 Essential Bible Verses To Consider Amid Coronavirus Fears
He Won't Let You Be Shaken: Psalm 55:22
"Cast your cares on the Lord and he will sustain you; he will never let the righteous be shaken." - Psalm 55:22 (NIV)
With God, we have a place to "cast our fears." Rather than letting panic get us down when it comes to coronavirus, let's take our worries to God. With His peace, we won't be shaken.
God Gives Peace: 2 Thessalonians 3:16
"Now may the Lord of peace himself give you peace at all times and in every way. The Lord be with all of you." - 2 Thessalonians 3:16 (NIV)
When we're looking for peace, we can turn to scriptures and prayer. There's a lot in life that can give us worries; COVID-19 is merely the latest thing to spark fear. But if and when these negative emotions hit, let's be sure to find peace and trust in Christ.
STREAM NOW: Watch Faith and Family-Friendly TV Shows & Movies on PureFlix.com
Don't Be Discouraged: Deuteronomy 31:8
"The Lord himself goes before you and will be with you; he will never leave you nor forsake you. Do not be afraid; do not be discouraged." - Deuteronomy 31:8 (NIV)

And finally, don't be discouraged. Discouragement often comes along with fear. But rather than feeling downtrodden, let's ask God not only for peace, but also for boldness. With God, we can get the peace, understanding and strength to get through anything.
We hope these verses inspired you. You can get more tips here, and check out more encouraging Bible verses in the midst of corona-chaos here.
And if you're looking for positive, uplifting educational content as well as entertaining movies and TV shows, sign up for a free PureFlix.com trial.