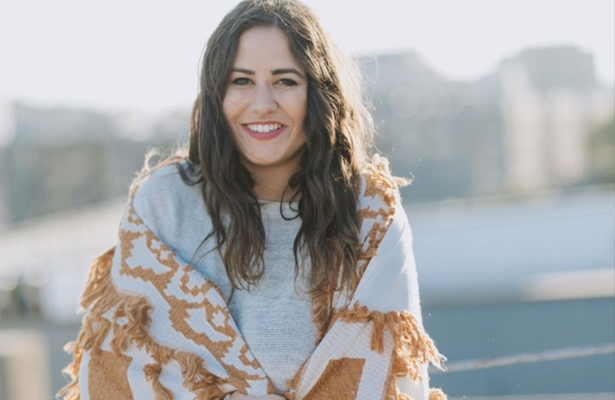 Of all the babies I've had the chance to know since birth, Leo is probably my favorite. His mama, Rebecca, and I met at work around the same time she found out she was pregnant, which is why we refer to him as our "friendship baby." I like to think that one day when we're old and gray and can't recall how long we've known one another, we'll hold up our best guesses to the age of her fourth son. But for now, Leo is almost 4, which is old enough to almost pronounce my name correctly (Although I somewhat hope he says "Kait-Win" forever), yet still young enough to let me place him on my lap and marvel at his curly blonde locks.
READ ALSO: 20 Bible Verses About Strength: God's Word On Faith In Hard Times
Although I don't yet have children of my own, Rebecca and her husband Caleb have always welcomed me and my friends around the table that sits in their log cabin home in the country. We'll share charcuterie boards and raspberries while their Great Danes nudge our elbows, hoping we'll allow crumbs to fall when their owners aren't looking. Last time, my friend Cymone and I had barely stepped inside Rebecca and Caleb's home before we were whisked away into a game of make-believe and fort-building in their children's rooms. On this occasion, in particular, Cymone, ever the artist, brought a Polaroid camera — a toy that took each of us back to our own memories of school dances and double dutch from years ago.
The children, born and raised in the age of iPhones and selfies, were anxious to discover the purpose of the black-and-white box dangling from Cymone's neck. She'd snap a photo of Rebecca chopping vegetables in the kitchen, Caleb's recent chalkboard illustrations, or Leo sitting in my lap, then wait for the camera to spit out the fuzzy image. Setting it down on the kitchen table while it developed, the children looked at us confused, wondering why the pictures didn't look anything like the image she'd pointed the camera towards.
Leo picked up one of the images, only to set it down disappointedly and look me in the eye. He was quiet at first, and I watched his eyes trace back and forth as he tried his best to comprehend what was happening. Finally, he combined all of his questions into one, asking, "Why?"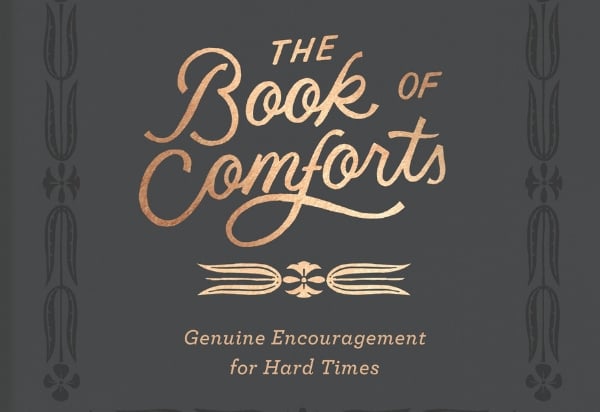 But was that really the heart of his question? Or like I often feel when I encounter something new or different, did he mean "What is happening?" or "How does this work?" or "Is this machine that prints out the fuzzy papers safe?"
"Why" is our natural go-to when we feel out of control or don't understand, but it doesn't always communicate what we actually want to know.
READ ALSO: 20 Bible Verses About God's Love
When I'm suddenly facing something I don't understand, especially if it's unclear and I don't know how it's going to work out, the first question I ask God is "Why?"
And when I'm in pain or watching a loved one go through a really hard time, I usually ask God why He allows suffering, especially when I believe He is strong enough to stop it, but doesn't.
The truth is that I don't know why God allows suffering, and I'm not sure that I'll ever know during my time on Earth. But I don't think this lack of an answer means we shouldn't be able to trust Him.
As I watch my life—that He has called "good"—unfold in a way that seems dark, hazy and anything but good, there are other thoughts beneath my "Why?" that I can't articulate at the time but, in retrospect may express what my heart wondered a bit more specifically:
I thought you loved me.
If you're so strong, why didn't you protect me from this?
Did you forget about me?
Are the things I used to believe about you even true?
How could this ever be considered "good?"
How am I supposed to trust you now?
Are you going to leave me here alone in my pain?
There are and will be questions we don't have answers to, and we may feel like God is silent when we ask for them. Yet, the mystery of God does not compete with His goodness.
The scariest part of suffering is the fear that we have built our lives on a faith that will turn out to fail us. But even as we turn the frames of our lives and try to understand the pictures and patterns within them, God remains steady. He is still the One to trust with our questions, doubts and fears.
READ ALSO: 7 Powerful Prayers for God's Protection and Safekeeping
This is the tension of faith—the practice of embracing a perfect God in a fallen world. The bad things that happen to us are not an oversight or mistake on God's part. And they're definitely not a result of Him loving us less.
As I attempt to make sense of God calling my life "good," and the fact that horrible things have happened that I cannot explain, I can only find rest by believing that both things are somehow true in a way I can't grasp yet. Bad things happen, and God is good. This is the kind of truth that requires faith to believe it.
God knows what will develop, who we will become and the exact color that will fill our days. And although we may not always know the answer to "why?," we can always know the answer to the most important question: "Who can we trust?"
--
Kaitlin Wernet co-created "The Book of Comforts" with three of her favorite people—Caleb Faires, Rebecca Faires, and Cymone Wilder. Born from a determination to make pain less isolating and more hopeful, the book is filled with thoughtful essays, beautiful artwork, and God's Word, the most comforting thing of all. Learn more at TheBookofComforts.com or find yours wherever books are sold.