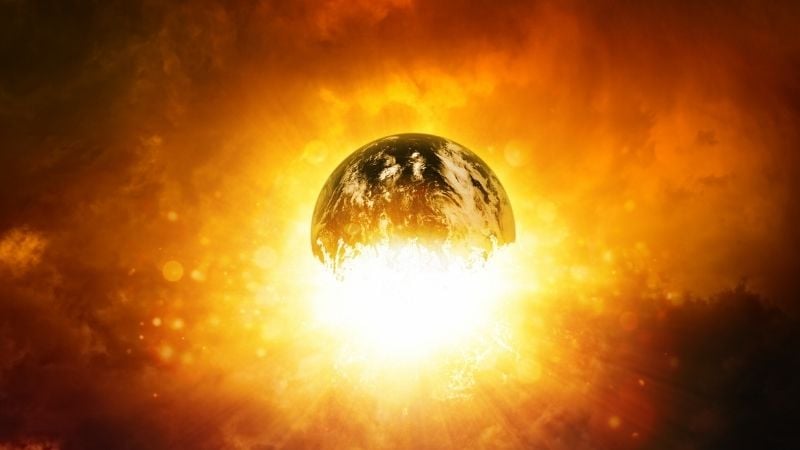 Bible prophecy — also known as eschatology — can be a confusing area of theological study. That said, it's also a popular and influential arena, as Christians seek to understand what scripture tells us about the end of days.
DOWNLOAD: GRAB OUR FREE END-TIMES THEOLOGY GUIDE TO BETTER UNDERSTAND ESCHATOLOGY
And one of the questions that sometimes emerges in these conversations surrounds America's role in the biblical end times. It's a curiosity that "Prophecy Pros Podcast" hosts Todd Hampson and Jeff Kinley recently tackled on their show.
Kinley said he often hears Christians ask, "What about America ... why are we not mentioned [in the Bible]?" while others ponder whether the nation is indeed referenced in a more elusive or confounding way.
"In Bible prophecy, Israel is the center of the world, so to speak," Hampson explained. "People naturally wonder what's going to happen to America in the end times."
Kinley added that he believes the "America" question is driven by a number of factors. Since the U.S. is the world's "greatest superpower," it seems unthinkable to some that the nation wouldn't "play a significant role in the end times."
READ ALSO: 11 CHRISTIAN MOVIES ABOUT THE END TIMES
"As Americans, we kind of think we're a big deal," he quipped.
But both hosts noted something essential: while America isn't mentioned by name in scripture, that doesn't mean the U.S. won't have a role. Plainly stated — the Bible doesn't tell us every detail about everything.
Consider the fact that scripture doesn't mention other nations such as Brazil, Ecuador, or Canada. This doesn't mean that these countries won't be around or won't have a role. It just means that, for whatever reason, God chose not to include them in scripture.
"The Bible ... doesn't tell us everything. It tells us the important things God wants us to know," Kinley said. "That's one reason why we don't see other nations mentioned."
The "Prophecy Pros Podcast" host went on to note that some Christians do have biblical theories about where America might be showing up in scripture. For instance, some see Revelation 18's mention of "Babylon" as actually referencing America. For his part, Kinley expressed his skepticism surrounding this reaction.
READ ALSO: SIGNS OF THE END TIMES: ARE THEY UPON US?
Listen to the hosts break down some of the other theories surrounding America and eschatology on the "Prophecy Pros Podcast." And if you want to know more about the end times and what the Bible really says, we have a handy guide that will help you break down everything from the rapture to the Tribulation. Download it for free!