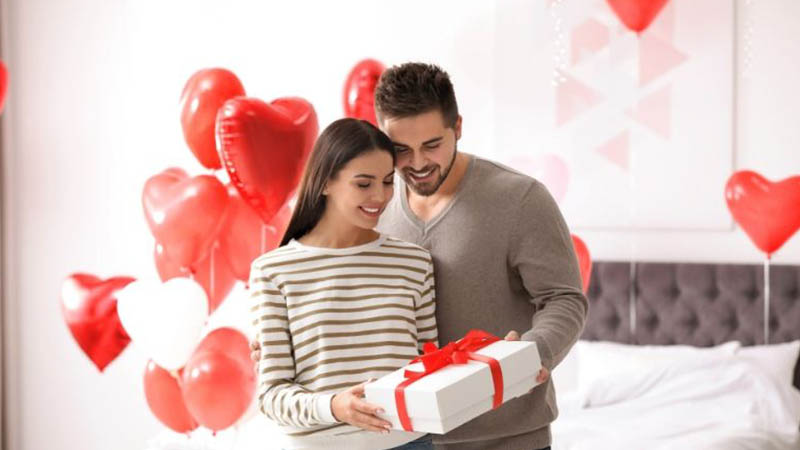 Valentine's Day isn't directly mentioned in the Bible, but any Christian knows that the scriptures are, in their entirety, "the greatest love story ever told."
But beyond the overarching story arc of human history — one that involves a Savior who so loved the world that he came to redeem mankind — there are individual "Valentine's Day' stories in the Bible that are worth reading and reflecting on.
READ ALSO: John 3:16 Meaning: Understand This Transformative Bible Verse
True Love Stories of Valentine's Day
Anyone looking for Christian Valentine's Day inspiration can find it by examining numerous stories of love, hope, adoration and defying the odds.
From Mary and Joseph to Adam and Eve and Elizabeth and Zechariah, there's no shortage of real-life inspiration that can be drawn from the scriptures. So, let's dive right in:
Valentine's Day Story: Mary and Joseph
One might not typically look at the narrative surrounding Mary and Joseph as a Valentine's Day story, but it is a fascinating recounting of real-life events that can teach us quite a bit.
The story, which is told in the gospels, centers on Mary, a woman who found herself miraculously with child, and Joseph, a man willing to look past uncertainty to abide by God and enter into the couple's planned union.
Matthew 1:20-24 (NIV) explains what unfolded after Joseph initially found out Mary was with child and considered not going forward with the matrimony.
"An angel of the Lord appeared to him in a dream and said, 'Joseph son of David, do not be afraid to take Mary home as your wife, because what is conceived in her is from the Holy Spirit. She will give birth to a son, and you are to give him the name Jesus, because he will save his people from their sins.'
All this took place to fulfill what the Lord had said through the prophet: 'The virgin will conceive and give birth to a son, and they will call him Immanuel' (which means 'God with us').
When Joseph woke up, he did what the angel of the Lord had commanded him and took Mary home as his wife. But he did not consummate their marriage until she gave birth to a son. And he gave him the name Jesus."
READ ALSO: Biblical Examples Of Mothers
Joseph could have walked away, but he chose to listen to God and love Mary (and Jesus) anyway — a biblical Valentine's Day story worthy of endless reflection.
Christian Valentine's Day Story: Adam and Eve
The first Valentine's Day story in the Bible unfolds in the book of Genesis when God created Adam and Eve.
The first humans — who also became the world's first married couple — made some mistakes along the way, but they serve as a timeless biblical model of God's creation, and His plan for marriage for humanity.
The husband and wife end up being the catalysts for all of the "firsts" in the human race, with their union serving as an example we can all look at.
Again, if you're looking for Valentine's Day in the Bible, you won't specifically find it. But you will see stories like this one that speak to the power and importance of love.
READ ALSO: 25 Bible Verses About Loving Others
Biblical Valentine's Day Story: Ruth and Boaz
The Book of Ruth delivers yet another powerful Christian Valentine's Day message. You might recall Naomi's ordeal; she suffered great loss after her sons and husband died.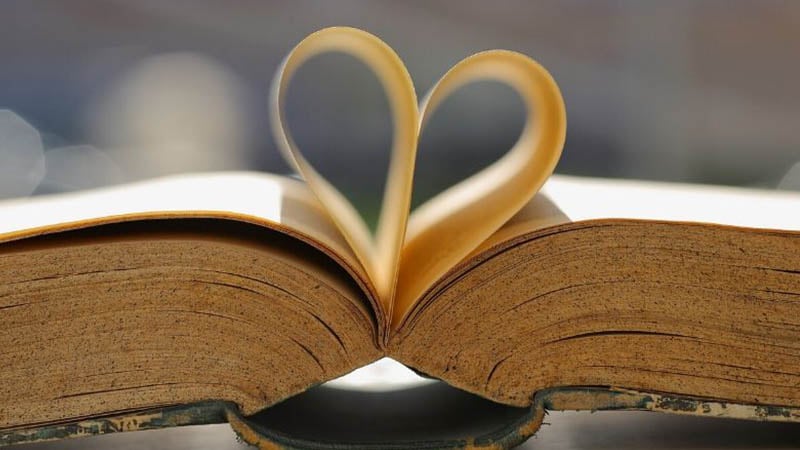 When she decided to move back to Bethlehem, Ruth, one of her daughters-in-law who was widowed, decided to go with her. As Naomi transformed from despair to happiness, a love also forms between Ruth and and a man named Boaz.
Ruth eventually marries Boaz, ushering in joy for the family and some Valentine's Day history worth noting. Ruth 4:13-17 (NIV) tells this part of the story:
"So Boaz took Ruth and she became his wife. When he made love to her, the Lord enabled her to conceive, and she gave birth to a son. The women said to Naomi: 'Praise be to the Lord, who this day has not left you without a guardian-redeemer. May he become famous throughout Israel! He will renew your life and sustain you in your old age. For your daughter-in-law, who loves you and who is better to you than seven sons, has given him birth.'
Then Naomi took the child in her arms and cared for him. The women living there said, 'Naomi has a son!' And they named him Obed. He was the father of Jesse, the father of David."
This is just one of the many Biblical stories of love, offering some Valentine's Day quotes from the Bible that are worth pondering.
NEED INSPIRATION? Watch Thousands of TV Shows, Movies & Original Series
Valentine's Day in the Bible: Isaac and Rebekah
This brings us to yet another Valentine's Day story in the Bible involving Isaac and Rebekah. Isaac, as Jewish and Christian readers know, was the son God promised to Abraham and Sarah. We learn in Genesis 24 that Abraham was old and found himself seeking a wife for his son.
So, he turned to a servant and asked him to find Isaac a spouse. It's not your typical Valentine's Day story to say the least, but in the end the servant met Rebekah and brought her back to marry Isaac.
Genesis 24:67 (NIV) tells us what unfolded after Isaac and Rebekah met: "Isaac brought her into the tent of his mother Sarah, and he married Rebekah. So she became his wife, and he loved her; and Isaac was comforted after his mother's death."
You can read more about this story in Genesis.
Biblical Valentine's Day Story: Zechariah and Elizabeth
Our final exploration of Valentine's Day in the Bible centers on Zechariah and Elizabeth. We find their story in the New Testament in the Book of Luke.
What's perhaps most compelling about Zechariah and Elizabeth is that they face some of the same issues as many contemporary couples. Additionally, they are intricately tied to Mary, Joseph and the birth of baby Jesus.
Luke 1 reveals that Zechariah and Elizabeth were both old and unable to have children — a struggle many couples face. But then a miracle unfolded after the angel Gabriel revealed to Zechariah that he and Elizabeth would have a child.
Elizabeth reveals her joy in Luke 1:25 (NIV): "The Lord has done this for me. In these days he has shown his favor and taken away my disgrace among the people."
This is yet another relatable Valentine's Day story that gives us hope and confidence in the Lord. Are you looking for more inspiring stories about love? Head over to PureFlix.com to watch thousands of movies, TV shows and original series — all accessible with your free trial.