Tis' the season for love, and while we celebrate Valentine's Day, what better way to focus on the biblical command to love God and love others than to explore some powerful scriptures — and feature films — that help us live out those truths.
READ ALSO: 29 Bible Verses About Wives, Marriage And Love
So, let's dive into some powerful scriptures and truths that we can consider this Valentine's Day:
Love One Another: John 15:12-15 (NIV)
"My command is this: Love each other as I have loved you. Greater love has no one than this: to lay down one's life for one's friends. You are my friends if you do what I command. I no longer call you servants, because a servant does not know his master's business. Instead, I have called you friends, for everything that I learned from my Father I have made known to you."
These Bible verses encourage us to remember the power of loving one another, and of sacrificing for others. As we consider how we treat others, let's reflect on the powerful truths embedded in these scriptures.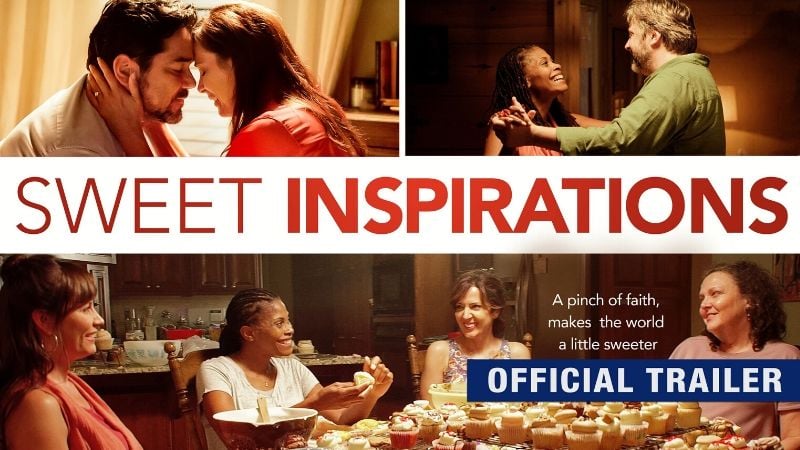 Also, if you're looking for a powerful film that covers these themes, stream "Sweet Inspirations" right now on PureFlix.com. It's a movie about four middle-aged ladies who discover purpose when they launch a unique fundraising effort to save a local women's shelter from imminent foreclosure, testing the limits of their friendship and themselves.
Watch the trailer for "Sweet Inspirations" and stream the series.
READ ALSO: Spread Love Through God With These 15 Bible Quotes
God's Powerful Love: John 3:16 (NIV)
"For God so loved the world that he gave his one and only Son, that whoever believes in Him shall not perish but have eternal life."
John 3:16 is one of the most well-known Bible verses in the world, as it captures the core of the Christian gospel. Jesus died for the sins of humanity, and his decision to come and give up his life perfectly illustrates God's love for us all.
You can find out more about this verse here, and we'd encourage you to read the entire Book of John (or at least John 3) for more.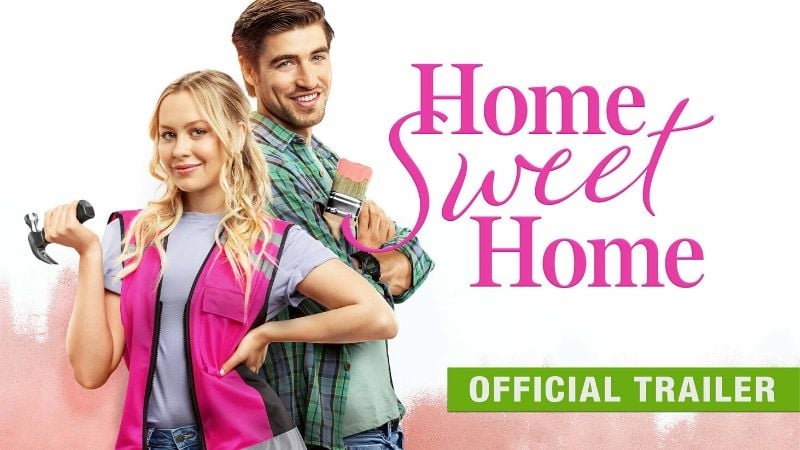 Also, if you're looking to see how God's love can change a person's life, consider streaming "Home Sweet Home." This movie focuses on a woman who is intent on finding romance — so much so that she pretends to be a Christian to try and win a guy over. But she learns some powerful lessons about faith in the process.
Watch the trailer for "Home Sweet Home" and stream the film now on PureFlix.com.
READ ALSO: 20 Bible Verses About God's Love
Be Devoted: Romans 12:10 (NIV)
"Be devoted to one another in love. Honor one another above yourselves."
Romans 12:10 drives home the powerful importance of loving others above ourselves. In marriage and in friendship, this is paramount.
But we're also called more generally to put others above ourselves, to love our enemies and to replicate Christ's care for those around us. Let's all reflect on how we can live this verse out in our everyday lives, considering both loved ones and strangers.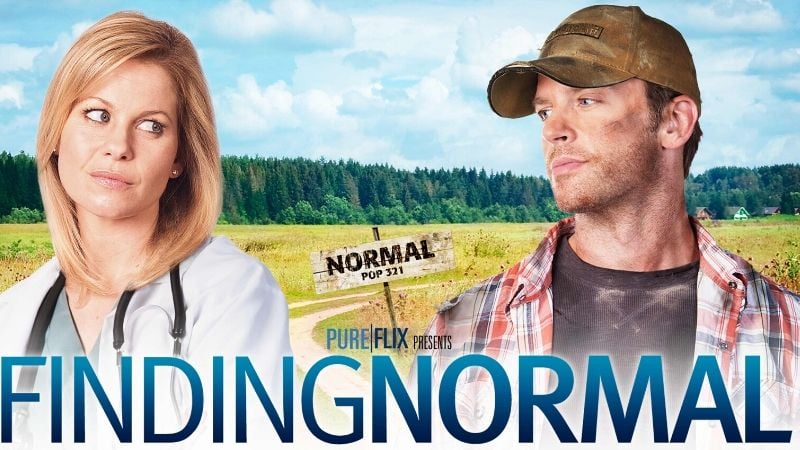 Also, be sure to stream "Finding Normal" if you're looking for a powerful film above love. The movie focuses on a woman named Lisa whose world turns upside down she meets the man of her dreams while serving her sentence of community service.
Watch the trailer for "Finding Normal" and stream the film right now on PureFlix.com.
Love Heals: 1 Peter 4:8 (NIV)
"Above all, love each other deeply, because love covers over a multitude of sins."
God calls us all to love one another, and the Bible states love is the healing factor that can overcome sin and mistakes. Jesus' death is the ultimate example of this, though we can also help others heal in our own lives through love — and, in turn, love can help heal us after we've faced intense pain, suffering or struggles.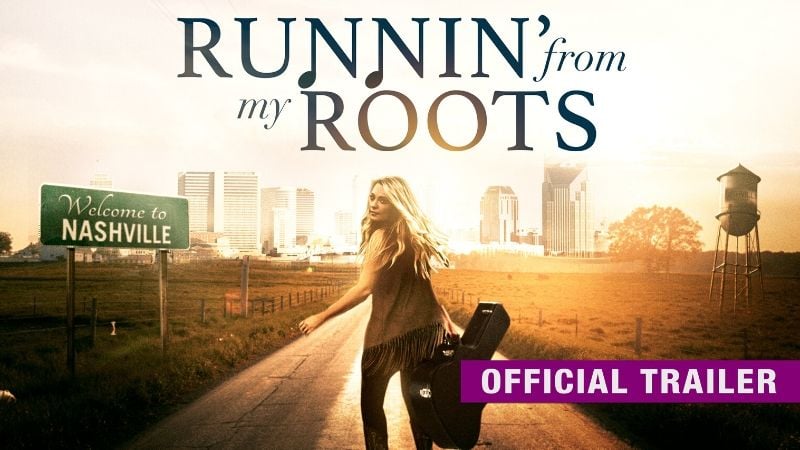 In the film "Runnin' From My Roots" we see a country music star's faith put to the test when she rediscovers feelings for her high school sweetheart when she returns to her small southern hometown.
Stream the trailer for "Runnin' From My Roots" and watch the movie on PureFlix.com.
READ ALSO: The 9 Christian Values That Change Lives
Spur Others to Love: Hebrews 10:24-25 (NIV)
"And let us consider how we may spur one another on toward love and good deeds, not giving up meeting together, as some are in the habit of doing, but encouraging one another—and all the more as you see the Day approaching."
Part of loving others is encouraging them. Hebrews 10:24-25 calls us to "spur one another on toward love and good deeds." So, not only are we called to love God and love others, but we are encouraged to help others do the same.
This is a natural consideration for couples as well, as part of a healthy marriage is spiritual health. Let's consider how we can be better about spurring our loved ones — husbands, wives, family and friends — to live out love for God and love for others.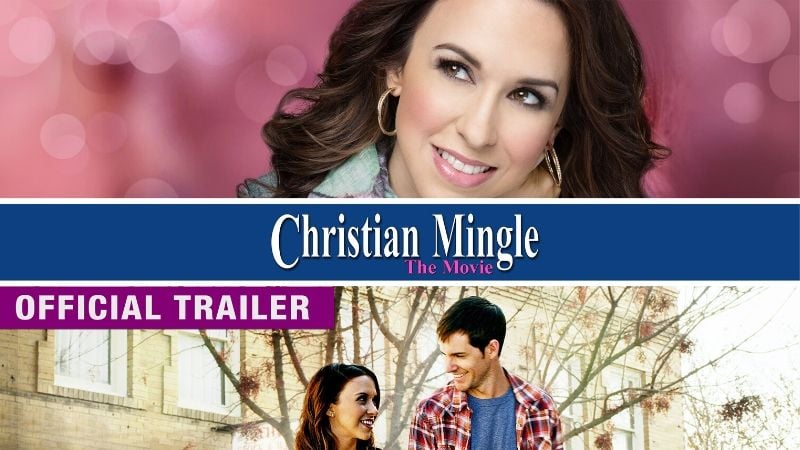 Also, the final movie on our list to consider watching is "Christian Mingle." It's a film about a career woman who has everything, but romance finds her values challenged when she starts dating a good man she met on a Christian matchmaking site.
Watch the trailer for "Christian Mingle" and stream the film right now on PureFlix.com.
Head on over to PureFlix.com for more inspirational faith and family-friendly movies.