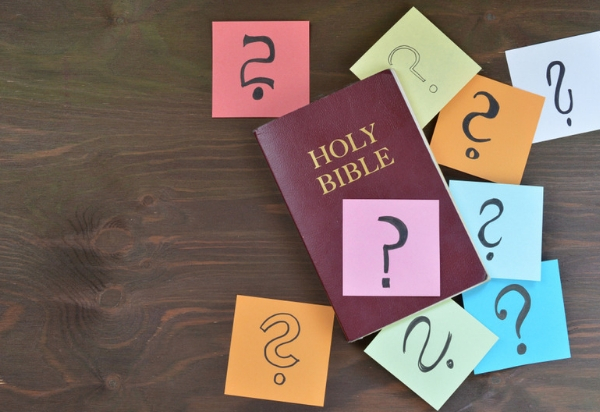 Should we "fear" God? Proverbs 9:10 (NIV) gives us some solid foundational truth worth pondering. The verse reads:
"The fear of the Lord is the beginning of wisdom, and knowledge of the Holy One is understanding."
LOOKING FOR HOPE? Watch Uplifting Movies and TV Shows Right Now on PureFlix.com
Some might look upon this idea of "fearing the Lord" as a bad thing, but most of us — if we're being honest — will admit that we have had healthy fears of our parents and other authority figures throughout our lives.
So, here's a response to the question of whether we should fear God:
Fear in this context involves reverence, love and a personal quest not to disappoint. In the case of God, there's an even bigger picture worth exploring.
If the Creator of the very air we breath and the bodies we inhabit has specific standards and truths, we would be operating in great error to ignore that wisdom.
And yet a brief look at the world around us shows that many of us do just that. GotQuestions.org makes a great point about all of this:
"Without the fear of the Lord, we make final decisions based on our faulty human understanding (Proverbs 3:5–6). When we incorporate the fear of the Lord into every moment of our lives, we make decisions based upon His approval. We live with the knowledge that the Creator of the universe is intimately involved in our every move. He sees, knows, and evaluates all our choices, and we will answer to Him (Psalm 139:1–4)."
It's clear that God is the ultimate source of truth and wisdom and that He, alone, is the baseline for universal knowledge. And since that's all true, we're called to seek that standard.
Just as we might have a healthy fear of a parent we love and won't want to disappoint, so, too, should we revere the Lord.
READ ALSO: How Do We Live a Moral Life in a Confused Culture?
Proverbs 9:1-6 frames "wisdom" in a straightforward and understandable way. In the text, Solomon encourages people to leave their own simple ways and to, instead, seek God:
"'Let all who are simple come to my house!' To those who have no sense she says, 'Come, eat my food and drink the wine I have mixed. Leave your simple ways and you will live; walk in the way of insight.'"
In the end, it's a simple concept: the best way to live is God's way; the best morals to follow flow from God. Good choices yield the best possible life; bad choices can usher in chaos.
Looking for more hope? You can head over to PureFlix.com to stream powerful films as well as thousands of inspirational and faith and family-friendly TV shows, documentaries and original shows during your free, one-month trial.