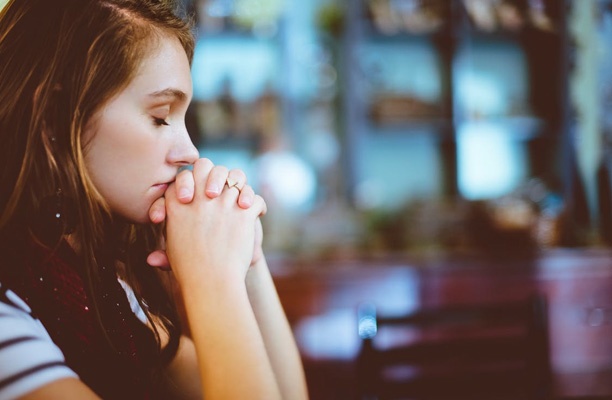 When you have good news, what do you want to do with it? That's right. You want to tell the whole wide world! Sharing your faith is GOOD NEWS! It can be easy to share the joy of your salvation from your heart when you know how to do it.
As a believer, each day is a new opportunity to encourage someone by sharing your faith. What is our faith? It is salvation in Christ Jesus that you and I received in our hearts when we confessed Jesus as Lord of our lives. He has saved us from eternal death and given us abundant life on earth. The word "saved" found in John 3:17 is the Greek word "sozo". It means "to save, i.e. deliver or protect (literally or figuratively) — heal, preserve, save (self), do well, be (make) whole."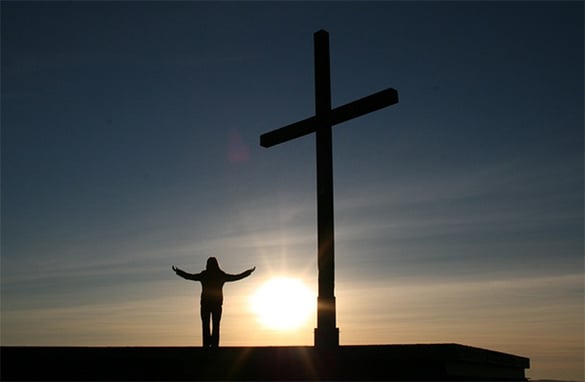 Our salvation in Christ Jesus is exciting because by faith in His name we have been given everything that pertains to life and godliness through an increasing knowledge of Him (2 Pet. 1:3). Salvation gives you confidence in your heavenly Father's love towards you and your family. This is GOOD NEWS that every believer should be excited to share with others as the opportunity presents itself.
We are to continue Jesus's present day of ministry of saving and discipling new souls into God's kingdom, according to Matthew 28:18-20. God the Holy Spirit, who lives inside of our hearts, is always there to lead us to the right person to share our faith, if we will obey Him.
Read Also: Joey Feek: A Life of Faith
As you live a Spirit-led life, here are seven ways that will make sharing your faith easy and not awkward:
1. Write your testimony or story about how you received salvation.
Practice what you wrote in the mirror sharing your faith. Record it using your smartphone or a digital recorder.
2. Rewrite your testimony and record it again if necessary.
Do it as many times as needed in order to feel comfortable.
3. Find one or two Scriptures in the Bible about salvation that speak to your heart, or pick up handy salvation tracts from the local Bible bookstore.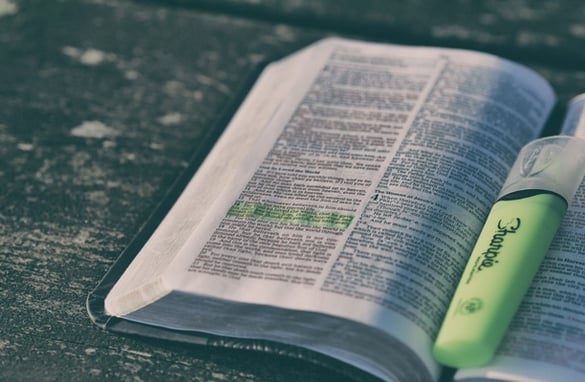 Read the tract, noting the verses of Scripture written to share salvation. Choose one or two Scriptures and put them in your own words, so they sound natural. Here are a few to get you started:
John 3:16: "For God so loved the world that He gave His only begotten Son, that whoever believes in Him should not perish but have everlasting life. 17 For God did not send His Son into the world to condemn the world, but that the world through Him might be saved."
Romans 3:23: "For all have sinned, and come short of the glory of God."
Romans 10:9-10: "… that if you confess with your mouth the Lord Jesus and believe in your heart that God has raised Him from the dead, you will be saved. 10 For with the heart one believes unto righteousness, and with the mouth confession is made unto salvation.
4. Share your faith or testimony integrating the "salvation" verses to a relative or close friend.
Record it for feedback from them. Perfect practice makes perfect. Be open to continuously improving how you share your faith story with others.
5. Pray
Ask the Holy Spirit to give you an opportunity each day to share your faith because you desire to see others receive the joy of salvation.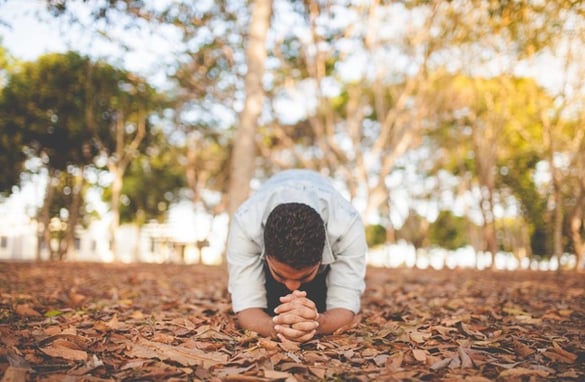 Read Also: 7 Ways Faith Based Films Support Family Values
6. Look for natural places to share your faith.
Some good places are in the elevator, at lunchtime, running errands, at the grocery store or during a break at work. It's natural to feel butterflies. This just means you're excited about the opportunity to share your story.
7. Look for natural cues to open up a conversation.
Statements like "I'm tired of my job," or "I'm sick and tired of struggling," are great cues.
For example, if someone says, "I'm tired of living this way." You would first empathize with them before sharing your faith. The dialogue might sound like this:
"I'm so tired of my life."
You say with sincerity:
"I know how you feel. I used to feel the same way until I met Jesus. Now I'm excited every day I wake up. When I face problems now, I don't worry like I used to because I know I can depend on God by faith in Christ Jesus to do what I cannot. He's always there for me. Are you ready for a change like this?"
Then stop and listen to the other person's response. It will be important that you follow the leading of the Holy Spirit for the right words to say. He's always right on time.
Ideally, you'll ask the person if they would like to invite Jesus into their heart, using your own words. However, don't worry if you don't get that far. The important thing is that you obey the Holy Spirit by sharing your faith and planting the seed of salvation into their heart. God will bring the increase, according to 1 Corinthians 3:6, where the Apostle Paul said, "I planted, Apollos watered, but God gave the increase."
Most importantly, when sharing your faith, forget about yourself.
Focus on the person right in front of you. Make them feel like they are the most important person in the world, which they are at that very moment.
Sharing your faith with enthusiasm and sincerity will always compel the right person to confess Jesus as Lord. This is GOOD NEWS!