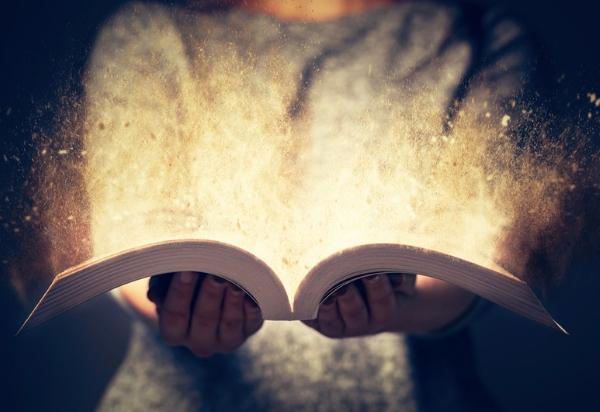 Culture today is profoundly and deeply struggling with the concepts of "knowledge" and "truth." But while there is a multitude of confusion abounding, the Bible is pretty clear about where knowledge comes from, what it is, where we can obtain it — and why it truly matters.
It's easy to go through life creating our own rules and standards, but consider this essential fact: If there's a God who created and loves us, then He has values and order that He wants His creation to consider, understand and adhere to.
SUBSCRIBE: Start Listening to "The Pure Flix Podcast" and Subscribe to the Daily "Invigorate" Devotional Podcast
Listen to our morning devotion about why God's love — and knowledge — truly matter:
We have a choice between living the way He has designed, or embarking on a journey comprised of our own cares and whims.
The Bible makes it clear which option sets us up for spiritual success. Proverbs 1:7 (NIV) was written nearly 3,000 years ago, but it still holds true. The verse reads:
"The fear of the Lord is the beginning of knowledge, but fools despise wisdom and instruction."
God calls us to love knowledge and to seek His face in all we do. Consider what follows in Proverbs 1:22 (NIV):
"How long will you who are simple love your simple ways? How long will mockers delight in mockery and fools hate knowledge?" — Proverbs 1:22
In the end, one fact is clear: there's a God who created and loves us, and He wants a relationship with us. That relationship starts with us realizing the basics: God's will and values matter, and, through Jesus' sacrifice, we have been given the best hope imaginable.
For more daily, inspiring podcast episodes, subscribe to "The Pure Flix Podcast" and listen to "Invigorate With Billy Hallowell."
And for more inspiring entertainment content, head over to PureFlix.com, where you can get a 30-day free trial to stream thousands of films, TV shows, original series and documentaries.