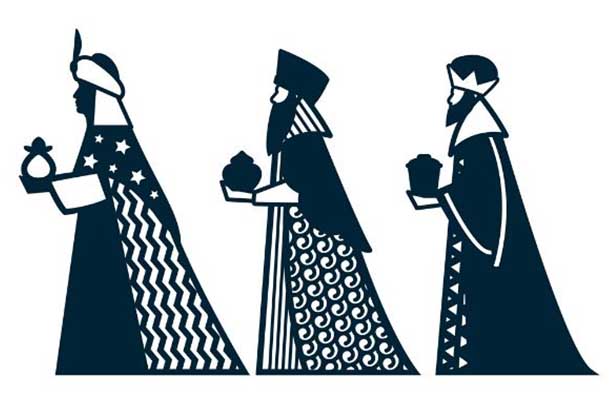 Most of us are very familiar with the nativity story, but while we might know the general details, perhaps we're not as well-versed with some of the more intricate details surrounding the birthplace of Jesus, the Magi (also known as the three wise men) and the significance of gold, frankincense and myrrh — the gifts given to Jesus.
WATCH: See the Best Christmas Movies Right Now on PureFlix.com
The Birthplace of Jesus
Perhaps it's best to start with Christ's birthplace. So, where was Jesus born? It's common knowledge that the Bible tells us that Mary gave birth in Bethlehem, a town south of Jerusalem.
Luke 2 tells us the story surrounding Jesus's birthplace. The text tells us that there was a census taken under Caesar Augustus, and that everyone went to his or her own town to register. Luke 4:4-7 (NIV) reads:
"So Joseph also went up from the town of Nazareth in Galilee to Judea, to Bethlehem the town of David, because he belonged to the house and line of David. He went there to register with Mary, who was pledged to be married to him and was expecting a child. While they were there, the time came for the baby to be born, and she gave birth to her firstborn, a son. She wrapped him in cloths and placed him in a manger, because there was no guest room available for them."
So, the Bible clearly answers the question "where was Jesus born?" with the scriptures pointing to "Bethlehem the town of David." It's perhaps more interesting to note, too, that the Old Testament prophesied Jesus' birth in Bethlehem.
READ ALSO: 4 TV Shows About Angels, Demons & Faith Worth Streaming
Micah 5:2 — which was written hundreds of years before Jesus' birth — points to the coming of Christ and says he will be born in "Bethlehem Ephrathah." The text, which speaks about Jesus's birthplace, reads:
"But you, Bethlehem Ephrathah, though you are small among the clans of Judah, out of you will come for me one who will be ruler over Israel, whose origins are from of old, from ancient times."
The Old Testament also records other events unfolding in Bethlehem before Jesus' birth. According to Crosswalk, it was the place of burial for Rachel, the home to Ruth and Boaz — and David is described as "the son of an Ephraphite of Bethlehem in Judah, named Jesse." David was also anointed king in Bethlehem as well, solidifying this location as an important place in biblical times.
While Jesus's birthplace was Bethlehem, he grew up in Nazareth, as the Bible records.
The Magi or Three Wise Men
As we explore the biblical story surrounding the three wise men, we can see that the true gift of the magi surrounds their intrigue over Jesus' birth, and their decision to seek him out and praise him.
We learn in Matthew 2 that the Magi "from the east came to Jerusalem" and asked where Jesus was, revealing that they saw a star and followed it and had come to worship Christ.
READ ALSO: 5 Christmas Bible Verses and Stories to Reflect on This Season
King Herod wasn't too happy about the revelation, asking his chief priests and law teachers where the Messiah was born, to which they cited Micah 5:2 in revealing that Jesus was in Bethlehem. Matthew 2:9-12 (NIV) gives us more information on the Magi:
"After they had heard the king, they went on their way, and the star they had seen when it rose went ahead of them until it stopped over the place where the child was. When they saw the star, they were overjoyed. On coming to the house, they saw the child with his mother Mary, and they bowed down and worshiped him. Then they opened their treasures and presented him with gifts of gold, frankincense and myrrh. And having been warned in a dream not to go back to Herod, they returned to their country by another route."
So, this gives us some context on the Magi, but one of the things that might surprise people is that we don't actually know much about these men.
In fact, we refer to them as the "three wise men," but we aren't told in the Bible how many wise men actually visited Jesus.
It is the magi's gifts of gold, frankincense and myrrh that have led church tradition to assume that there were three wise men, though it's possible a larger group brought these gifts (you might be wondering, "what is gold, frankincense and myrrh?" and don't worry, as we will get to that in the next section).
There has been debate now for nearly 2,000 years about the identity of the wise men. Christianity Today notes that as early as 200 A.D. Tertullian argued that these men were astrologers by trade but were considered kings.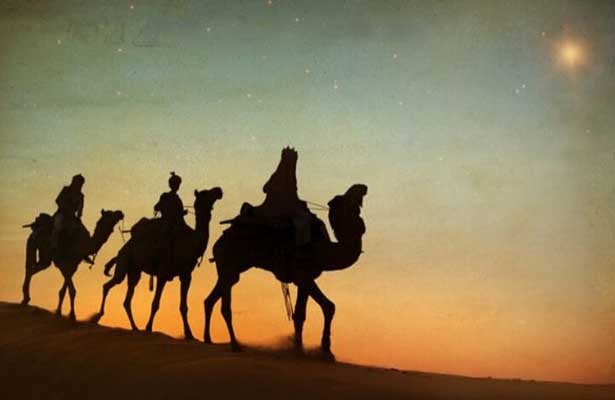 Later on, John Calvin pushed back against any framing of the Magi as "three kings." Other theories have persisted throughout the ages as well. In the end, though, we can't definitively know the ins and outs of who these men were and how many visited Jesus.
But their part of the nativity story continues to transfix us.
READ ALSO: 15 Christmas Prayers to Share With Your Family
The Gifts of The Magi
So, despite not knowing where the Magi came from and how many there were, we are given a definitive detail about the gifts of the Magi. The Bible tells us they brought gold, frankincense and myrrh when they came to visit Christ.
What is the significance of gold, frankincense and myrrh? It's easy to skip over this part of the nativity story, though there seems to be a deeper meaning behind these gifts. First, let's answer the question, "what is gold, frankincense and myrrh?"
Most of us are familiar with gold, which seems fitting for a king. Frankincense and myrrh, though, might be more unfamiliar to us. The former is a gum and oil taken from a tree, and it has a nice fragrance to it. The latter is a spice from a thorn bush, which also has a pleasant aroma, as Christianity.com notes.
The outlet notes that these gold, frankincense and myrrh Christmas gifts — the first-ever gifts to be given in honor of Christ's birth — could simply be given by the Magi as a reflection of what would be gifted in their own culture.
It's important to note, too, that these men were likely Gentiles and their offering to Christ was a foreshadowing of the fact that non-Jews would also come to accept Jesus.
But that's not all, as the significance of gold, frankincense and myrrh could also run deeper. Biblical Archaeology tells us, "These valuable items were standard gifts to honor a king or deity in the ancient world: gold as a precious metal, frankincense as perfume or incense, and myrrh as anointing oil."
What if the wise men's gifts, though, were intended to foreshadow or more deeply honor Jesus for who he was and what he would soon do for humanity? Gold was obviously something given to honor a king. Frankincense, though, was used in worship and "is a symbol of holiness and righteousness," according to GotQuestions.org.
Perhaps this was a gift given to signify Christ's decision to become a sacrifice for mankind. Considering his holy and perfect nature, this connection to frankincense is noteworthy.
Finally, there's myrrh, which is a spice that was sometimes used to embalm a dead body and was also mixed with wine for drinks. We know that Jesus would go on to die for humanity's sins, but we also know that, while he was on the cross, he was offered a drink mixed with myrrh.
Mark 15:23 reads, "Then they offered him wine mixed with myrrh, but he did not take it."
Now that we've covered the three wise men, Jesus's birthplace and the significance of gold, frankincense and myrrh you have a better idea of what the Bible says about these important topics.
Want more Christmas? Head on over to check out our guide of some of the best Christmas movies streaming right now on PureFlix.com. You can stream movies and shows like "The Nativity" and "The First Christmas Town" right now on PureFlix.com.