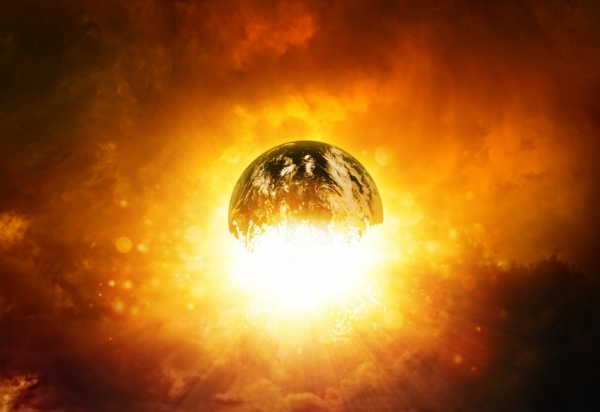 The study of the end times — also known as "eschatology" — is a complex area of theological exploration. Due to the many scriptural elements surrounding eschatology, the second coming of Jesus and the signs of Jesus' second coming are highly debated.
For more than 2,000 years, Christian theologians have studied, discussed and, at moments, battled over what will happen before, during and after the second coming of Jesus.
Pure Flix Insider has created a devotional you can read to learn more about the rapture and other end-times issues. Be sure to read our free eBook, "End Times Movies and the Theology That Inspired Them." This piece, though, will focus more intently on what the Bible says about the second coming of Christ. So, let's dive right in:
READ ALSO: Looking to be Entertained? Check Out Our End Times Movie Guide
Revealed: Signs of Jesus' Second Coming
Luke 21 details signs of the end times and the second coming of Christ, with Jesus telling his disciples that many people will come in his name and will proclaim that "the time is near," but he urged them not to listen to these individuals.
In fact, Jesus and the Bible never proclaim or record any specific time when he will return — only that Christ will, indeed, come back. The scriptures also proclaim that there will eventually be a new heaven and new Earth.
While the timeline isn't detailed, Jesus does tell us some clues about what comes before his return:
"Watch out that you are not deceived. For many will come in my name, claiming, 'I am he,' and, 'The time is near.' Do not follow them. When you hear of wars and uprisings, do not be frightened. These things must happen first, but the end will not come right away."
Then he said to them: "Nation will rise against nation, and kingdom against kingdom. There will be great earthquakes, famines and pestilences in various places, and fearful events and great signs from heaven." - Luke 21:8-11 (NIV)
He warns them that they will be hated because of him, and encourages his followers to stand firm. But it doesn't end there, as there are other events detailed in the Bible that precede the second coming of Christ.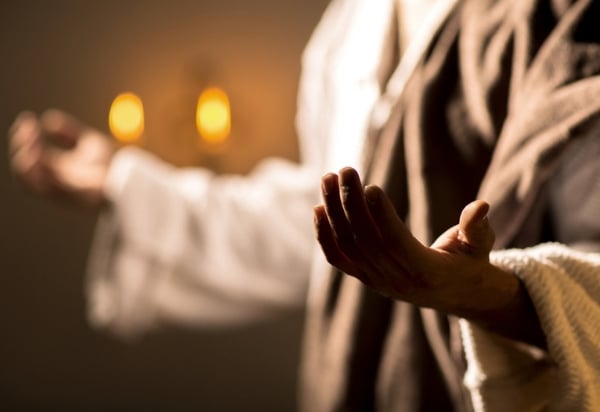 Jesus discussed Jerusalem being surrounded by armies, and described the distress that would follow. The signs of Jesus' second coming continue in verses 25-28:
"There will be signs in the sun, moon and stars. On the earth, nations will be in anguish and perplexity at the roaring and tossing of the sea. People will faint from terror, apprehensive of what is coming on the world, for the heavenly bodies will be shaken. At that time they will see the Son of Man coming in a cloud with power and great glory. When these things begin to take place, stand up and lift up your heads, because your redemption is drawing near."
Now, let's further explore what the scriptures say about the second coming of Jesus.
READ ALSO: 11 Powerful Bible Passages About the End Times and Jesus' Return
The Second Coming of Christ Will Be Unexpected
"So you also must be ready, because the Son of Man will come at an hour when you do not expect him." - Matthew 24:44 (NIV)
While we know the signs of Jesus' second coming, we, again, don't know the day or hour. And the Bible tells us that it will unfold at a time when we least expect it.
Only God Knows When the Second Coming of Jesus Will Unfold
"But about that day or hour no one knows, not even the angels in heaven, nor the Son, but only the Father." - Mark 13:32 (NIV)
The scriptures are also very clear that only the Father knows when Jesus will return. The scriptures specifically say that neither the angels nor the Son are aware.
This is a fascinating verse that shows just how vague the facts are when it comes to the second coming of Christ. Clearly, we aren't meant to know when.
The Best Way to Prepare for the Second Coming of Christ: Devotion
"But the day of the Lord will come like a thief. The heavens will disappear with a roar; the elements will be destroyed by fire, and the earth and everything done in it will be laid bare. Since everything will be destroyed in this way, what kind of people ought you to be? You ought to live holy and godly lives as you look forward to the day of God and speed its coming. That day will bring about the destruction of the heavens by fire, and the elements will melt in the heat. But in keeping with his promise we are looking forward to a new heaven and a new earth, where righteousness dwells." - 2 Peter 3:10-13 (NIV)
The best way to prepare for the impending return of Christ is to live like him, and to follow God's plan for our lives. 2 Peter 3 tells us the kind of people we should be — people who "live holy and godly lives as you look forward to the day of God."
READ ALSO: Are the Biblical End Times Upon Us?
Revelation Also Mentions the New Heaven & Earth
Revelation 21 speaks further about the second coming of Christ, as John recounts his vision of a "new heaven and a new Earth," noting that the first heaven and Earth "passed away" and that the sea was no longer present.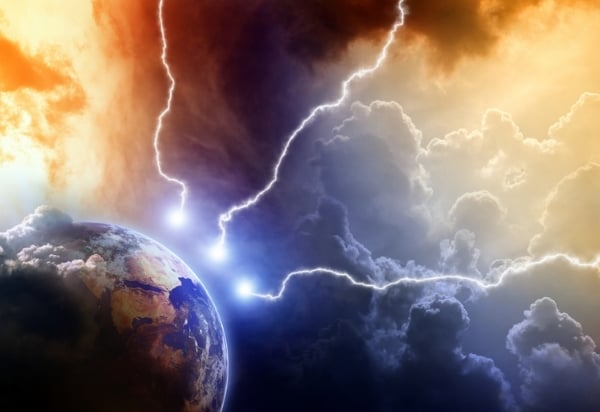 Verses 2-5 continue:
I saw the Holy City, the new Jerusalem, coming down out of heaven from God, prepared as a bride beautifully dressed for her husband. And I heard a loud voice from the throne saying, Look! God's dwelling place is now among the people, and he will dwell with them. They will be his people, and God himself will be with them and be their God. He will wipe every tear from their eyes. There will be no more death or mourning or crying or pain, for the old order of things has passed away. He who was seated on the throne said, I am making everything new! Then he said, Write this down, for these words are trustworthy and true.
These details about the signs of Jesus' second coming only scratch the surface of the broader end-times discussion. If you're looking for movies that give a lens into some of the end-times theories, check out PureFlix.com's "End Times Movie Guide."
Want more on the second coming of Christ? Be sure to head on over to PureFlix.com today to watch films like "Revelation Road," and many others. You can stream thousands of shows, movies and original series with your free trial.