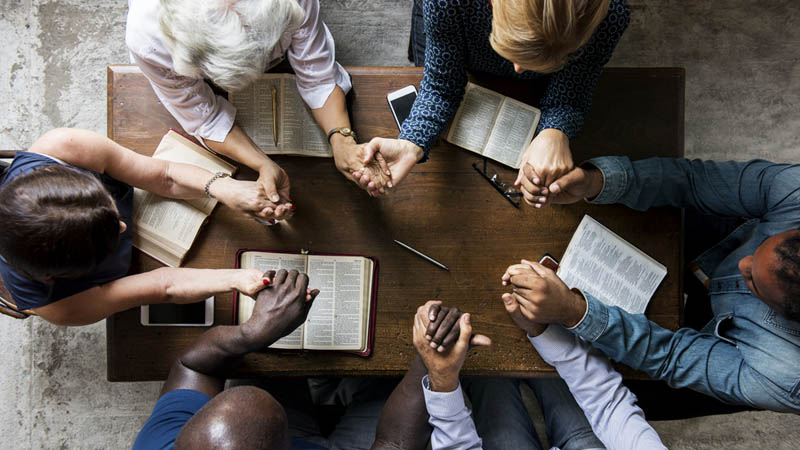 As we come to a close in this series on the Book of James, there is much wisdom to consider in James Chapter 5.
Among the lessons we will find in this James 5 commentary are instructions to "confess your sins to one another," a lesson for rich oppressors and a consideration of the "prayers of the righteous."
WATCH: Stream Thousands of Faith and Family-Friendly TV Shows and Movies Today!
Let's dive right into James Chapter 5:
James 5:1-6: A Warning
"Now listen, you rich people, weep and wail because of the misery that is coming on you. Your wealth has rotted, and moths have eaten your clothes." - James 5:1-2 (NIV)
James Chapter 5 opens with a rebuke of wealthy people who have essentially stolen wages and mistreated workers.
James 5:1-6 is a terrifying portion of scripture for any rich people who have not done the right thing in God's eyes. The text proclaims that "misery" is coming.
"You have hoarded wealth in the last days," verse 3 reads, with verse 4 continuing, "Look! The wages you failed to pay the workers who mowed your fields are crying out against you. The cries of the harvesters have reached the ears of the Lord Almighty."
Thus, James Chapter 5 offers a lesson in how those with means should treat others: with dignity, fairness and love.
READ ALSO: 10 Must-Watch Jesus Movies and Shows
James 5:13: Turn to Prayer
"Is anyone among you in trouble? Let them pray. Is anyone happy? Let them sing songs of praise." - James 5:13 (NIV)
James Chapter 5 reminds us to turn to prayer whenever we face troubles of any kind. But it also implores us to praise God when we are happy and content.
This lesson — to turn to God in both good and bad times — encourages the "prayers of the righteous" regardless of what season we find ourselves in.
This is how we build relationship with God.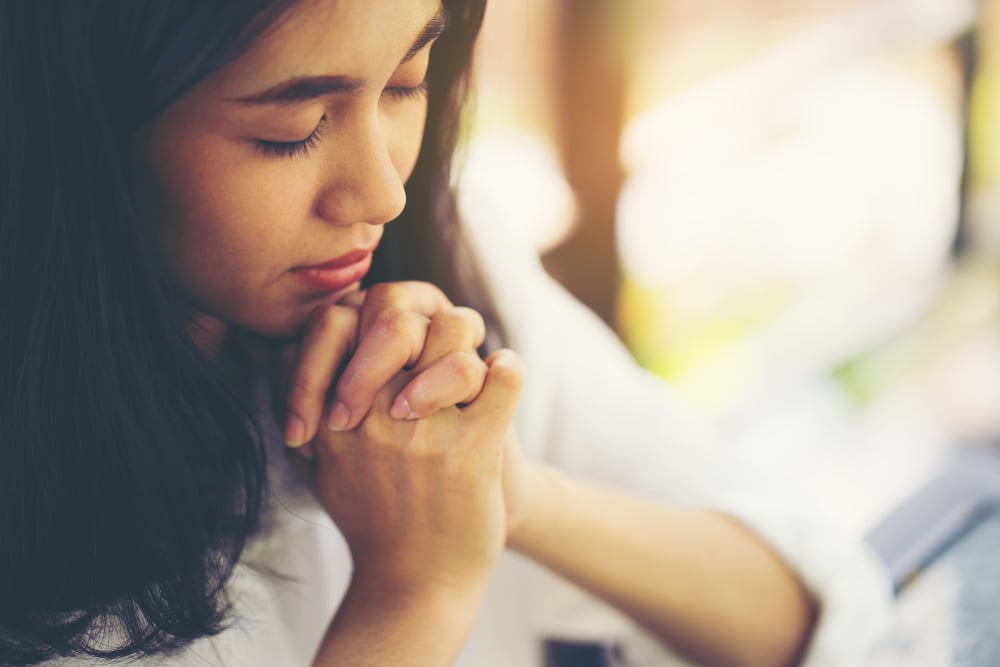 James 5:14: Turn to the Church for Help
"Is anyone among you sick? Let them call the elders of the church to pray over them and anoint them with oil in the name of the Lord." - James 5:14 (NIV)
James 5:14 is a popular verse that encourages anyone who is sick to turn to church elders to have them pray over them and anoint them with oil.
READ ALSO: John 3:16 Meaning: Understand This Transformative Bible Verse
This is a powerful part of scripture that is perhaps sometimes overlooked, but it's an important verse we see in James Chapter 5 — and one worth considering for those ailing and in pain. Prayer is powerful, and this proclamation affirms that fact.
James 5:15: Offer a Prayer in Faith
"And the prayer offered in faith will make the sick person well; the Lord will raise them up. If they have sinned, they will be forgiven." - James 5:15 (NIV)
The verse immediately following James 5:14 — James 5:15 — gives us more context, though it also raises some questions that are important to answer.
We are told a sick person will be made "well" if a "prayer offered in faith" is given up to God. As it turns out, this isn't necessarily speaking about physical healing. GotQuestions.org has more:
The "raising up" of James 5:15 is not necessarily physical—if it were, then no believer should ever die! Many Christians do die from disease or injury every year, but this doesn't mean they are lacking faith or that those praying for them lack faith. It simply means that it was not the Lord's will to heal in that particular instance (see 1 John 5:14). The prayer of faith is offered in faith, and part of faith is trusting that God knows best. Those who pray should be unwavering in their confidence that God will always do what is right. Having prayed the prayer of faith, we can cheerfully commit our lives into God's hands. The restoration of the sick one that James 5:15 guarantees as a result of the prayer of faith includes emotional, spiritual restoration that comes in the form of God's comfort and peace.
The takeaway? Prayer matters, and healing is something that might happen outside of the physical realm, coming more in the form of spiritual restoration or mental peace.
READ ALSO: 8 Lessons from the Life of John the Baptist
James 5:16: Confess Your Sins to One Another
"Therefore confess your sins to each other and pray for each other so that you may be healed. The prayer of a righteous person is powerful and effective." - James 5:16 (NIV)
James 5:16 has an important call for us all: "confess your sins to one another." Not only are we called to confide in one another when it comes to our errors and struggles, but we are also called to pray.
As we come closer to the end of this James 5 commentary, consider this call to "confess your sins to one another." We're told that the prayers of the righteous matter, and so what better way to love others than to pray incessantly for them?
We know that the prayers of the righteous are "effective," so let's not forget the power we have in Christ to help one another heal spiritually.
James 5 commentary, James Chapter 5, James 5:14, James 5:15, James 5:16, James 5:1-6, confess your sins to one another, the prayers of the righteous
James 5:19-20: Help the Lost
"My brothers and sisters, if one of you should wander from the truth and someone should bring that person back, remember this: Whoever turns a sinner from the error of their way will save them from death and cover over a multitude of sins." - James 5:19-20 (NIV)
Finally, let's explore James 5:19-20, which calls us to help anyone who might "wander from the truth."
There's so much to unpack in these two verses, but the big take-away is that, when we help someone come back to truth, we are helping solidify his or her eternal destiny.
And that is an amazing feat — one that truly matters.
Want more inspiration? You can watch thousands of inspirational movies, TV series and documentaries by taking advantage of your free PureFlix.com trial subscription.