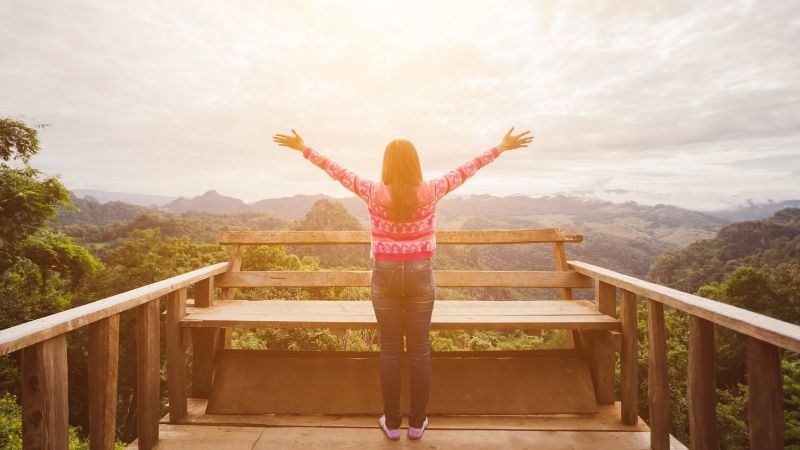 Galatians is a powerful epistle written by the Apostle Paul to the churches in Galatia. This Galatians summary will go through Galatians 1 to pinpoint the most transformative truths that can help us grow on our individual journeys with Christ.
So, let's dive right into this Galatians 1 commentary:
Galatians 1: God Gave Himself for Us
After Galatians 1 opens by identifying Paul as the author of the epistle, the apostle goes on to identify for the churches in Galatia exactly what Jesus has done for humanity.
GET INSPIRED: Get a Free PureFlix.com Trial Today for Inspiring Movies & TV Shows
He writes the following in Galatians 1:3-5 (NIV):
"Grace and peace to you from God our Father and the Lord Jesus Christ, who gave himself for our sins to rescue us from the present evil age, according to the will of our God and Father, to whom be glory for ever and ever. Amen."
Paul reminds us here of Christ's sacrifice and his "rescue" of us amid what he describes as an "evil age." This is a reminder for us to find peace in a God who deeply loves each one of us — a timeless message for Galatia and for humans everywhere.
Galatians 1 Commentary: A Different Gospel
It doesn't take long in Galatians 1 for Paul to note that Galatia is becoming confused by people who are trying to usher in a "different gospel." The apostle expresses his surprise that Christians are abandoning Jesus' love to turn to this so-called "gospel."
"Evidently some people are throwing you into confusion and are trying to pervert the gospel of Christ," he wrote in Galatians 1:7, continuing in verse 8: "But even if we or an angel from heaven should preach a gospel other than the one we preached to you, let them be under God's curse!"
READ ALSO: 50 Bible Scriptures About Faith, Hope And Encouragement
This section of Galatians 1 is clearly speaking about a specific situation pertaining to Galatia, but there have been people throughout time who have distorted the Bible. This text serves as a reminder not only that this can happen, but that we must be on guard.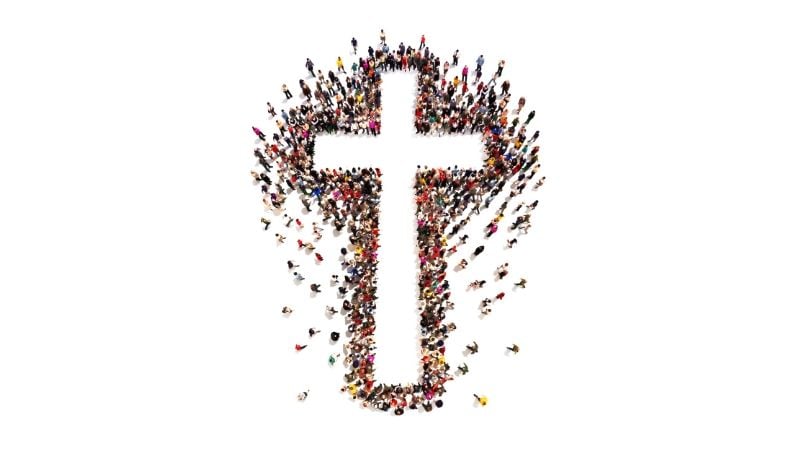 Galatians 1:10: People's Approval
One of the most well-known verses in Galatians 1 is Galatians 1:10 — a verse that focuses on the importance of putting God's standards first. This can be particularly difficult in our chaotic culture, but it's a timeless issue many people have grappled with.
Galatians 1:10 (NIV) offers us some powerful advice that we can look to in our own lives:
"Am I now trying to win the approval of human beings, or of God? Or am I trying to please people? If I were still trying to please people, I would not be a servant of Christ."
Part of serving God is living by His standards, and this verse offers us a powerful reminder to follow as we continue on our own journeys of faith.
Galatians 1 Commentary: We Can All Change
It's impossible to approach any Galatians 1 commentary without noting Paul's own incredible conversion story — one that shows us that everyone has the power to change his or her life. And though we might personally struggle, God can help us overcome.
READ ALSO: He Nearly Took His Own Life, But God Changed Everything
Paul is known for being one of the most notorious anti-Christian figures of his time before an encounter with Jesus transformed him — and led him to be one of the most fervent forces for the spread of Christianity. For 2,000 years, Paul's conversion story has been told.
And in Galatians 1:13-14 (NIV), he mentions part of his story:
"For you have heard of my previous way of life in Judaism, how intensely I persecuted the church of God and tried to destroy it. I was advancing in Judaism beyond many of my own age among my people and was extremely zealous for the traditions of my fathers."
Galatians Summary: Gratitude for Paul
Seeing Paul's transformation is evidence that any of us can truly change with Christ's help. At the time of Paul's heart-change, people learned of his story. And considering the persecution the church was experiencing at the time, it was surely encouraging.
Galatians 1:22-23 reads, "I was personally unknown to the churches of Judea that are in Christ. They only heard the report: 'The man who formerly persecuted us is now preaching the faith he once tried to destroy.'"
That wraps our devotion on Galatians 1. Looking for more inspiration? Be sure to check out the thousands of TV shows and movies streaming right now on PureFlix.com. You can access a plethora of inspirational titles with your free trial!