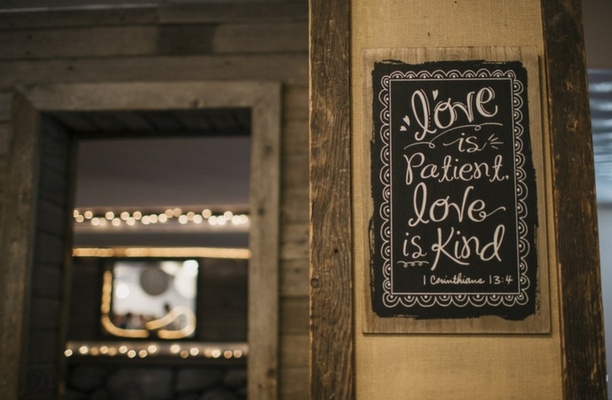 Leave a Comment
Updated on 2/15/17 7:00 AM by

Sarah Hartland
1 Corinthians 13 is nicknamed the "love chapter" and is often read at weddings, receptions, vow renewals, and anniversaries. It is a description that reminds us love is so much more than romance, and a reminder of what our love toward one another should look like. Paul wrote to the Corinthian church:
"Love is patient, love is kind. It does not envy, it does not boast, it is not proud. It does not dishonor others, it is not self-seeking, it is not easily angered, it keeps no record of wrongs. Love does not delight in evil but rejoices with the truth. It always protects, always trusts, always hopes, always perseveres. Love never fails." 1 Corinthians 13:4-8 (NIV)
A great way to demonstrate these important aspects of love to your kids is through fun Christian movies that not only celebrate romance, but show that true love is so, so much more.
Here are questions to ask your kids after watching one of the movies featured in PureFlix.com's 'Love and Romance' month.
How do we show love in our family?
This is a great question to start a discussion with kids of any age. Point out the ways you show love to each other that go beyond hugs and kisses (although affection is so important!). Have you observed your kids forgiving one another, or trusting God? Praise these important attributes!
What is one example of true love in this movie? Did you see any examples of love that wasn't real?
All of the movies in the 'Love and Romance' category on PureFlix.com feature stories that demonstrate true love, and sometimes counterfeits. After watching a love movie together, see if your kids picked up on the difference. For example, if you watch "Princess Cut," point out the differences between how Jared 'loves' Grace versus how Clint does.
What are some ways you can show patience?
You can adapt this question to any of the attributes in 1 Corinthians 13. This is a great discussion to explore different ways you and your kids can show love to one another and to others.
Watch "Pitching Love & Catching Faith" →
How can you love your brother/sister(s) better?
End your family devotion time with this challenge. After seeing some examples of real love in action, your kiddos will have their thinking caps on. Discuss how all of you can love each other better, and be sure to praise their ideas!
For more inspirational movies, online series, documentaries, start your free trial of PureFlix.com. Ready to see how movies can bring you closer together as a family? Be sure to check out "Christian Movies that Teach the Fruit of the Spirit" a devotional that helps you and your family learn and grow together.