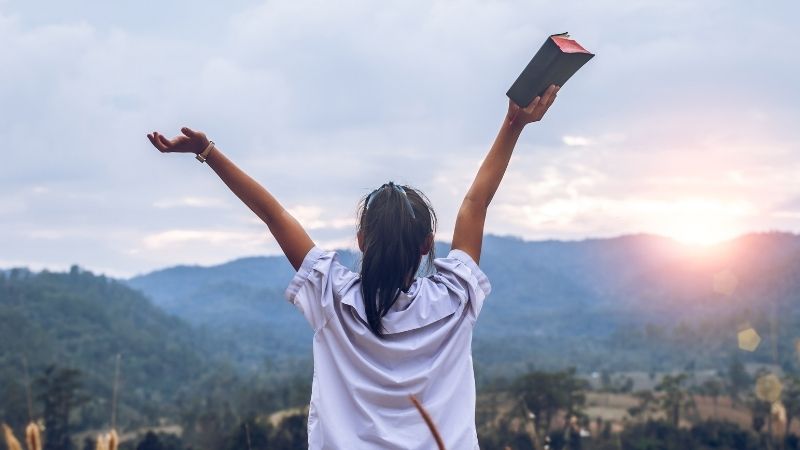 Spring is a season for blooming, growth and reemergence. After a dark and dreary winter, plants come back, leaves regenerate and the temperature changes. We see a similar blossoming in our own hearts when we embrace the gospel and allow the Holy Spirit to come into our lives.
READ ALSO: 15 Bible Verses About Hope To Inspire You
So, as we celebrate the new season, let's spring into hope with some powerful spring Bible verses that get us thinking deeper about life change and heart transformation:
Bible Verses About Spring
Genesis 1:3 (NIV)
"And God said, 'Let there be light,' and there was light."
As we consider spring Bible verses, Genesis 1:3 (NIV) comes to mind. For anyone uncertain if change is possible, remember that we serve a God who simply needed to command light in order for it to exist. If He can do that, imagine the amazing things the Lord can do with our hearts?
And if you're looking for hope, consider streaming "Prayer Box" right now on Pure Flix. With his sister suffering from a serious illness, a young boy takes it upon himself to get God's attention in hopes that God will heal his sister. Stream it here.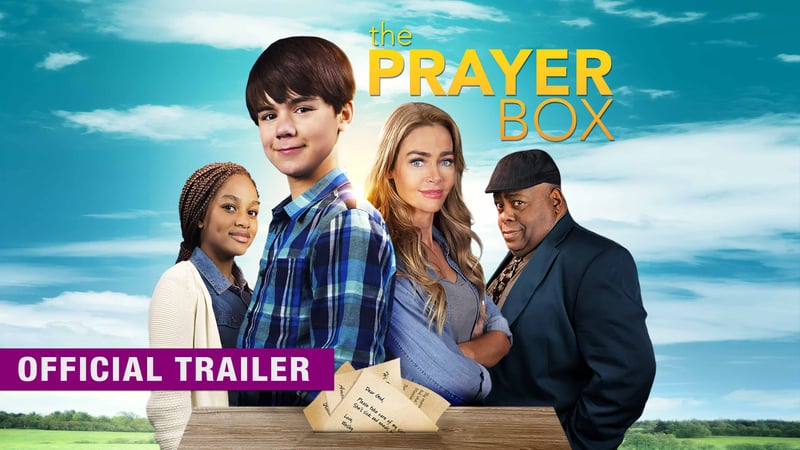 Psalm 1:1-3 (NIV)
"Blessed is the one who does not walk in step with the wicked or stand in the way that sinners take or sit in the company of mockers, but whose delight is in the law of the Lord, and who meditates on his law day and night. That person is like a tree planted by streams of water, which yields its fruit in season and whose leaf does not wither— whatever they do prospers."
Psalm 1:1-3 offers some powerful words about the need to walk in goodness and not "in step with the wicked." As we explore spring Bible verses like this one, we see that humans who abide by God's will are like trees planted near water. We prosper when we align with God — and what better time to start than right now?
READ ALSO: Saul to Paul: The Conversion That Transformed Human History
Renew Your Mind Bible Verse
Ezekiel 36:26 (NIV)
"I will give you a new heart and put a new spirit in you; I will remove from you your heart of stone and give you a heart of flesh."
The Lord holds the power to give us each a "new heart." We see this again and again in the Bible with accounts like Paul, among many others. When we struggle to change, we can lean in to Him and He will guide us. This renew your mind Bible verse is a great way to head into the spring season.
Romans 12:2 (NIV)
"Do not conform to the pattern of this world, but be transformed by the renewing of your mind. Then you will be able to test and approve what God's will is — his good, pleasing and perfect will."
As we focus on spring Bible verses, let's remember the importance of following God, not the world. The Lord can transform us if we let Him. In the end, it is His will that matters most, and we are most successful when we align with it. This renew your mind Bible verse is a great way to head into the spring season.
READ ALSO: The Apostle Paul's Transformation Offers a Powerful Reality For Us All
Psalm 51:10 (NIV)
"Create in me a pure heart, O God, and renew a steadfast spirit within me."
If you're looking to spiritually blossom, Psalm 51:10 is a wonderful scripture to insert into your prayer life, and to frequently repeat.
Want another film about hope? Stream "Sweet Inspirations" today on Pure Flix. Watch as four middle-aged ladies discover purpose when they launch a unique fundraising effort to save a local women's shelter from imminent foreclosure, testing the limits of their friendship and themselves.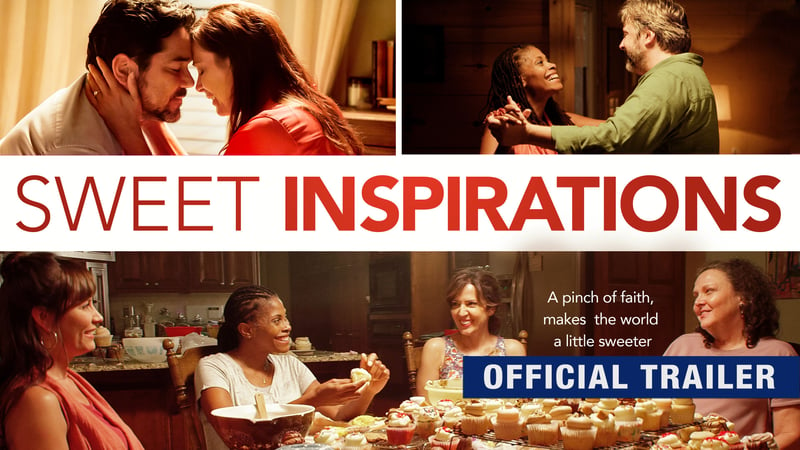 Bible Verses About Restoration
Galatians 2:20
"I have been crucified with Christ and I no longer live, but Christ lives in me. The life I now live in the body, I live by faith in the Son of God, who loved me and gave himself for me."
This is a powerful testimony from Paul, offering a lens into the life and heart change we can experience when we turn everything over to Jesus. It's worth heading over to Biblica to read all of Galatians 2, as the chapter is filled with spring Bible verses that are certain to bring us hope. These Bible verses about restoration are a great way to renew your mind this spring season.
Romans 10:9 (NIV)
"If you declare with your mouth, 'Jesus is Lord,' and believe in your heart that God raised him from the dead, you will be saved."
Perhaps you're looking to spring into hope, but you're not sure where to start. Romans 10:9 offers the answer: it's all about Jesus. And if you're wondering what it means that "Jesus died for us," we can help. These Bible verses about restoration are a great way to renew your mind this spring season.
Philippians 4:7 (NIV)
"And the peace of God, which transcends all understanding, will guard your hearts and your minds in Christ Jesus."
Spring Bible verses like Philippians 4:7 remind us that the peace of God will guard our hears and minds, even when life turns tough. We can always rely on Him to guide us. These Bible verses about restoration are a great way to renew your mind this spring season.
WATCH: Stream Thousands of Faith and Family-Friendly Movies & TV Shows
Hosea 6:3 (NIV)
"Let us acknowledge the Lord; let us press on to acknowledge him. As surely as the sun rises, he will appear; he will come to us like the winter rains, like the spring rains that water the earth."
We must remember to "acknowledge the Lord." It's easy to let life get in the way, but with Him we can weather and navigate any storm.
Deuteronomy 32:1-2 (NIV)
"Listen, you heavens, and I will speak; hear, you earth, the words of my mouth. Let my teaching fall like rain and my words descend like dew, like showers on new grass, like abundant rain on tender plants."
Deuteronomy 32:1-2 recounts Moses' words, but as we close out our list of spring Bible verses, we can reflect on this and apply it to God's teachings — timeless truths that can protect and guide our lives.
Want more inspiration? You can watch thousands of Christian and family-friendly movies and TV shows on Pure Flix. Not a member? You can get a Pure Flix free trial here.