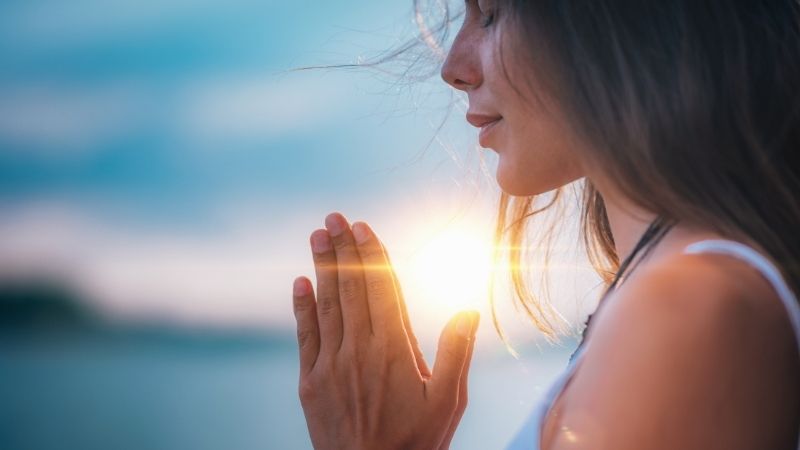 The Bible makes it clear that Christians are to put on the "armor of God" for protection against evil — but what does this really mean? Part of exploring and explaining these scriptural references in Ephesians 6 revolves around understanding the meaning of these biblical references as well as spiritual warfare prayers.
READ ALSO: POWERFUL PRAYERS FOR PROTECTION AND SAFEKEEPING
Protection Against Evil: Armor of God
First, let's explore the roots of the "armor of God" language found in Ephesians 6: 10-12 (NIV). Those scriptures read:
"Finally, be strong in the Lord and in his mighty power. Put on the full armor of God, so that you can take your stand against the devil's schemes. For our struggle is not against flesh and blood, but against the rulers, against the authorities, against the powers of this dark world and against the spiritual forces of evil in the heavenly realms."
Before we dive into our discussion about deep spiritual warfare prayers, let's understand what about the armor of God is being said in these verses. First, these scriptures tell us to be strong in the Lord, which means: rely on God, trust the Lord and seek His will for our lives.
WATCH: "War Room" on Pure Flix. Elizabeth is fed up with her marriage to a selfish workaholic and seeks guidance from an older woman who counsels here in the power of prayer. Watch this inspirational drama today by becoming a Pure Flix member.
Beyond that, the verses tell us to put on the armor of God, which allows us to "stand against the devil's schemes." As the text goes on, it's clear that the real battle in life isn't against flesh and blood as we might assume, but is against evil and darkness. It is the "spiritual forces of evil" that hold sway, and that should cause us to seek the armor of God.
So, how do we respond to this reality? Through deep spiritual warfare prayers that focus on Jesus. Let's explore some possible prayers for protection!
READ ALSO: 20 BIBLE VERSES ABOUT STRENGTH: GOD'S WORD ON FAITH IN HARD TIMES
Deep Spiritual Warfare Prayers
Armor of God Prayer: Individual Hearts
Let's explore one of the potential spiritual warfare prayers that we can say for ourselves as we deal with the chaotic world around us:
Lord, please protect me. The world around us is in chaos and hate is raging. Please fill me with the fruit of the spirit — with love, self-control and compassion. Please don't let me be consumed by the chaos and consternation. I pray for protection against evil so that I can live with goodness and truth and honor you. In Jesus' name, Amen.
Armor of God Prayer: Invoking God for Friends/Family
Perhaps you're interested in stating spiritual warfare prayers for your friends or family. Here's a potential "armor of God" template to follow:
Lord, I ask for your protection for my friends and family [consider inserting specific names]. I pray that you protect these people as they navigate the chaotic world around us. Each morning, fill their hearts with Your love, care and compassion, and guide them toward Your plan for their lives. Lord, I think You for all You do for me, and I thank You for these people. Please help them stand against the devil's schemes. In Jesus' name, Amen.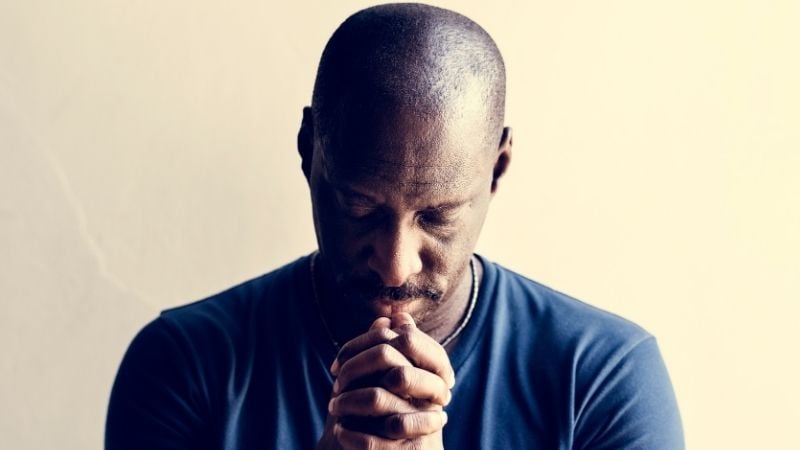 Armor of God Prayer: Personal Struggles
Perhaps you're struggling with individual issues. If so, we have some spiritual warfare prayers worth stating. Often times, engaging in armor of God prayers can be helpful in seeking protection against evil and in staying the course on one's faith.
1 Corinthians 10:13 (NIV) tells us (read the entire chapter on Biblica): "No temptation has overtaken you except what is common to mankind. And God is faithful; he will not let you be tempted beyond what you can bear. But when you are tempted, he will also provide a way out so that you can endure it."
READ ALSO: 4 TV SHOWS ABOUT ANGELS, DEMONS & FAITH WORTH STREAMING
Considering that we know God can empower and protect us, here is a prayer worth considering:
Lord, I'm struggling with [insert issue]. The Bible tells us that that You are faithful and won't allow us to be tempted beyond what we can bear. I know You will provide a way out and I ask that You help me with these struggles. Please give me strength and guide me toward overcoming my struggles. I pray that You would protect me from evil. In Jesus' name, Amen.
And here's another of the spiritual warfare prayers you can say for others in need:
God, please help [insert person]. He/she is dealing with so much right now. Please help him/her overcome [insert issue]. He/she needs Your guidance and strength — the armor of God — to get through this difficult time. I know You are able to heal and help and I ask that You step in to do just that. I pray for the protection against evil for [insert name] and for his/her family members as they navigate these issues. In Jesus' name, Amen.
WATCH: STREAM MOVIES ABOUT SPIRITUAL WARFARE ON PURE FLIX
Protection Against Evil: Defining the Armor of God
There's much discussion about the armor of God and what that really means. When we look at Ephesians 6, it's clear that this is much simpler than some might make it. Christians are called into a relationship with Jesus — a daily connection that involves prayer, Bible reading and the living out of the gospel.
This is how one ensures protection from evil, as the armor of God is put on daily throughout the lives of Christians. We hope that these spiritual warfare prayers help guide you in your times of need, and that this explainer provides guidance on these oft-times complex spiritual questions.
Want more inspiration? Consider streaming movies about spiritual warfare on Pure Flix! You can also stream thousands of additional faith and family-friendly movies right now with your free trial. And to reignite your faith and stay on track, consider downloading our 5-Day Bible Verse Devotional.