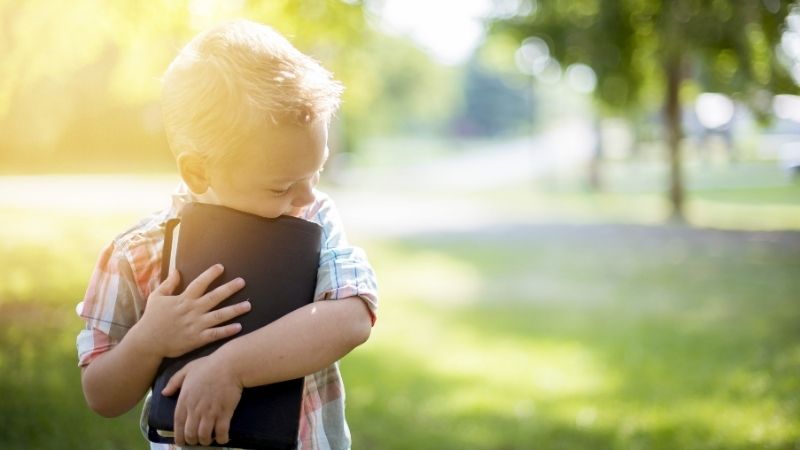 Sharing the gospel with our kids is the most important thing we can do to ensure they grow up to be God-loving, Bible-reading and gospel-living adults. But how to share the gospel with children in a compelling way is often the challenge.
WATCH PURE FLIX: GET A FREE TRIAL OF PURE FLIX TO WATCH CHRISTIAN KIDS CONTENT TODAY!
In the end, though, sharing the gospel isn't as complicated as some might think. While we focus on our words, it's also essential that we align our actions. With that in mind, let's explore how you and your spouse can best share the gospel with your kids — but before we do, consider taking part in our Pure Flix Family Camp this summer! Here's some info:
We've outlined 6 weeks' worth of movies (with accompanying devotional and discussion questions) and provided fun-filled family activities to keep every member of your busy family engaged, encouraged, and entertained this summer!

Our guide is packed with movie options for every member of the family from kids to grandparents. The devotional and discussion questions are designed to get you thinking deeper about your faith and how you can make an impact in your immediate family, community, and the world.

We've also provided detailed instructions for a captivating activity each week that creates a way for you to spend quality time with your loved ones while enjoying laughs, biblical lessons, and sharing your life experiences. And we couldn't stop there – we even have a bonus 7th week of movies, games, and more for you to enjoy!
Download the Pure Flix Family Camp today! Now, let's dive into some of our gospel tips.
How Do You Prepare to Share the Gospel?
Questions surrounding how to prepare to share the gospel with kids are essential for Christian parents, but sometimes the most important area to examine first is overlooked: the parents' own faith walk.
Kids are always watching and they're seeing how we speak, how we interact with others and how we live. So, you can start this process by asking yourself a few questions:
Am I reading the Bible daily?
Am I making prayer a priority in my family?
Am I living out God's commands to love God and love others?
These are just a few of the questions that can help us recenter our own actions and words. At the end of the day, kids are most likely to replicate the behavior they see in us, and that can often be a convicting and important reminder as we navigate our own faith and plan to imbue that faith upon the children in our lives.
WATCH: STREAM 'VEGGIETALES' RIGHT NOW ON PURE FLIX
Planning Daily Bible Engagement
Now that we've covered living out your faith, let's explore the second tip for sharing the gospel with your kids: plan daily Bible engagement. Study after study shows that daily Bible engagement is the key to raising biblically-literate kids.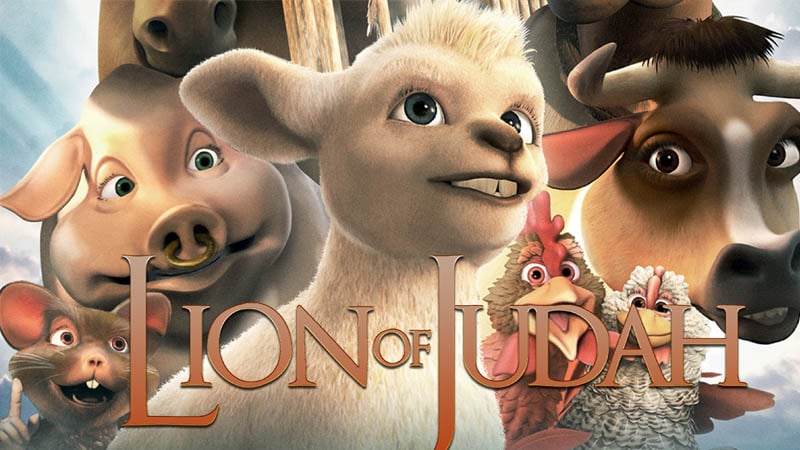 This is essential, considering that we know young people are leaving churches at a rapid and unfortunate rate. If you have young kids and you're looking to share the gospel with them, start with a kids Bible and work your way up; as the kids get older, adjust the Bible version to their comprehension and understanding.
Consistency is key! And don't just take our word for it. Lifeway Research has explored the impact of Bible reading on kids, as Jenny Whitaker explained:
In a study of 2,500 Protestant churchgoers, Lifeway's Discipleship Pathway Assessment study found only 32% read the Bible daily, 40% read the Bible once a week or less, and 12% said they rarely or never opened the Scriptures. Take it a step further, and you will find in this same research that the younger the respondent, the less likely they were to read the Bible every day.

Even more directly, in a previous study Lifeway Research asked parents about the spiritual practices of their children as kids and then as adults to discover what activities and attitudes best predict a child raised in a Christian home will become a spiritually healthy adult. The best predictor? The child regularly read the Bible growing up.
Set up a daily and weekly Bible plan. We know schedules are tight, but consider reading a passage or story every morning at breakfast and/or every evening at dinner or before bed. Bible engagement is key when considering your plan for how to share the gospel with kids.
Make Room for Bible (and Life) Questions
Don't just read with your kids. Be sure to also take the time to let them ask questions. And if the questions seem too hard or daunting, let them know that you'll take the time to get them an answer. As you share the gospel with them, engage them in that process and be sure to follow-up.
Questions are good! As Christian parents, we should be prepared to find an answer, even if that means turning to the Internet, a pastor or someone with knowledge of the question or issue. In our house, we engage in "life questions" each day, typically while we're driving to school.
I ask the kids what they want to know about God and life, they ask and I answer (and, yes, sometimes I need to find the answers, and I'm open and honest when I don't know or need more context). Later, we revisit what they're asking.
READ ALSO: 25 SHORT BIBLE VERSES FOR WHEN YOU'RE ON THE GO
Review Powerful Bible Verses
The next tip for sharing the gospel with kids is to choose Bible verses to focus on as a family. Choose one verse each week, write it on a sticky or a notecard and reflect on it with the kids. Consider committing it to memory as well!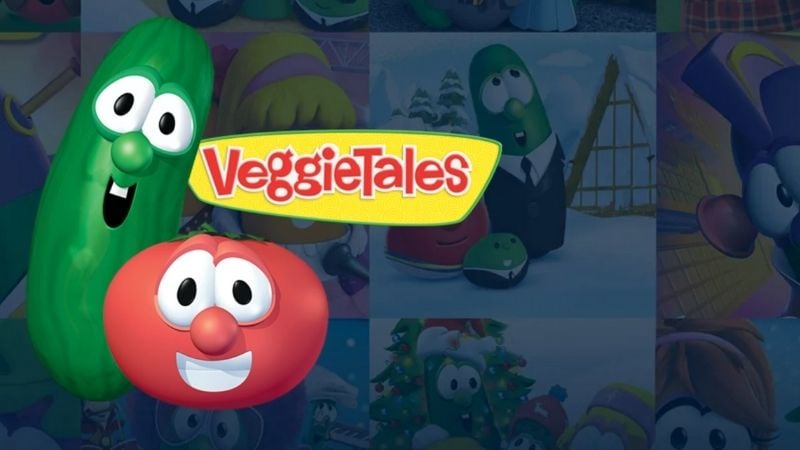 It's never a bad idea to have verses on placards inside your home, too, but make a concerted effort to choose some verses that you can review with the kids each week, and weave them into mealtime, discussion or bedtime routines.
This is an extension of reading the Bible, but it's also a more pointed activity aimed at inspiring your kids to learn God's heart for them. Here are some verses to start with if you're trying to figure out how to share the gospel and you're looking for a solid place to start:
"Look to the Lord and his strength; seek his face always." - 1 Chronicles 16:11 (NIV)

"Rejoice always." - 1 Thessalonians 5:16 (NIV)

"When I am afraid, I put my trust in you." - Psalm 56:3 (NIV)

"Jesus Christ is the same yesterday and today and forever." - Hebrews 13:8 (NIV)

"Set your minds on things above, not on earthly things." - Colossians 3:2 (NIV)
You can find other short Bible verses to review with your kids and family here.
Watch Christian Entertainment
Another way to reaffirm messages your kids learn in scripture is through Christian entertainment. Pure Flix is filled with TV shows and movies that will inspire your kids and help equip them to understand and share the gospel.
From Christian movies for children to powerful, gospel-driven cartoons, there's no shortage of content for your and your family to stream today. Remember, what kids watch matters.
Jesus tells us the following in Matthew 6:22 (NIV): "The eye is the lamp of the body. If your eyes are healthy, your whole body will be full of light." In the end, what we watch and listen to matters and has the ability to shape us.
As parents sharing the gospel with our kids, this verse should equip us to care about what is being consumed. From "Lion of Judah" to "VeggieTales," there's plenty of kids content that can help reinforce the gospel message! Not a member? No problem — grab a free Pure Flix trial today!
Conclusion: Sharing the Gospel
There are many Bible verses that drive home the gospel message, but 1 Corinthians 15:3-4 is perhaps the most easy to use when interacting with children. It reads:
"For what I received I passed on to you as of first importance: that Christ died for our sins according to the Scriptures, that he was buried, that he was raised on the third day according to the Scriptures."
Jesus died and rose again and He did it for all of humanity. That sacrifice is a call for everyone to embrace Christ, to follow Him (i.e. love God and love others) and to grow that relationship throughout one's life. We hope this list is helpful to you as you speak with your kids about Jesus!
CHECK OUT THIS KIDS CONTENT: