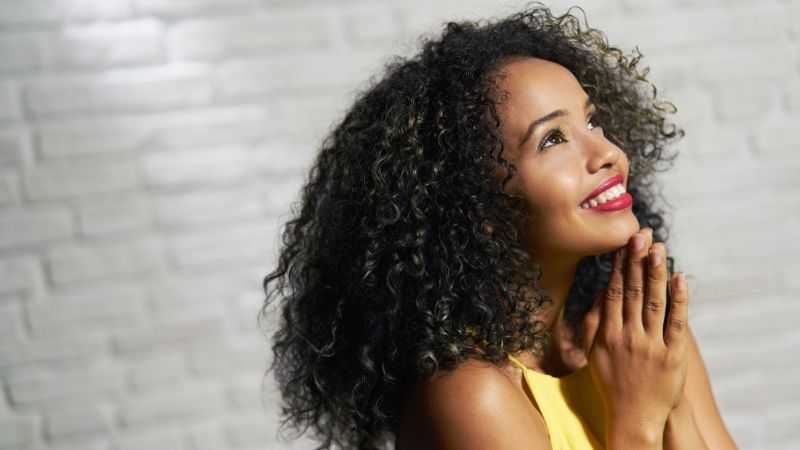 Chaos, hate and pain are unfortunately present in places throughout our nation and world. The human experience — though in many ways beautiful — is also filled with these difficulties. And these struggles often turn us toward God, as we utter prayers of lament and seek peace amid uncertainty.
So, what is "lament," you ask? According to Merriam-Webster, lament means "to express sorrow, mourning, or regret for often demonstratively." In Christianity, this means turning to God to express grief or sorrow and to seek His love, compassion and peace amid the struggle.
GET A FREE TRIAL: STREAM THOUSANDS OF FAITH & FAMILY-FRIENDLY MOVIES
For more understanding of lament meaning, Ravi Zacharias International Ministries offers the following definition: "A lament is a prayer searching for understanding and peace in the midst of suffering or disheartening circumstances."
We see lamentations throughout the Old Testament, as some of the Bible's most central figures turned to God. King David, for instance, leaves us with Psalms of lament worth exploring. Psalm 12 is one of the powerful Psalms of lament worth contemplating during times of distress.
Psalm 12: Lament Meaning Explored
As we explore lamentations, one might find some powerful lament meaning in Psalm 12. And considering the struggles we currently face, it's likely readers will sympathize with King David. The parallels are, in many ways, fascinating.
READ ALSO: PSALM 23 MEANING: ANALYSIS OF THIS POWERFUL SCRIPTURE
As one of the Psalms of lament, this lamentation opens with prayer about the state of the human race. Psalm 12:1-2 read:
"Help, Lord, for no one is faithful anymore; those who are loyal have vanished from the human race. Everyone lies to their neighbor; they flatter with their lips but harbor deception in their hearts."
The lamentations within Psalm 12 go on to ask that God silence the boastful, with Psalm 12:5-6 (NIV) speaking about God's power and willingness to protect people:
"'Because the poor are plundered and the needy groan, I will now arise,' says the Lord. 'I will protect them from those who malign them. And the words of the Lord are flawless, like silver purified in a crucible, like gold refined seven times."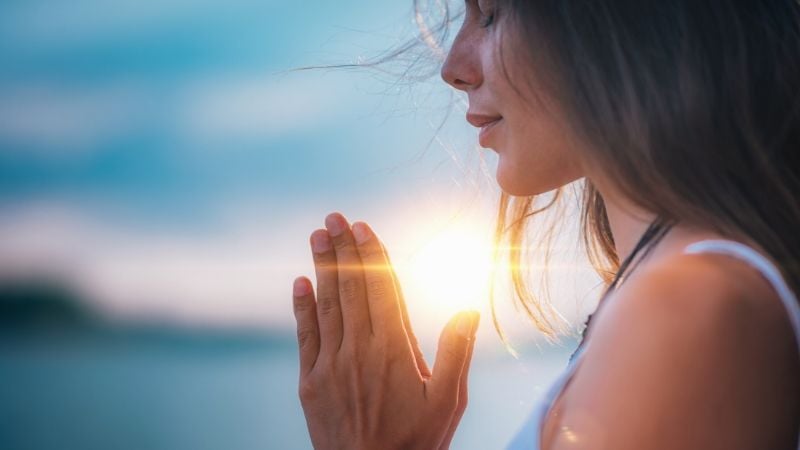 Among Psalms of lament, Psalm 12 concludes by proclaiming that the Lord will keep "the needy safe" and will protect people from the wicked, especially when "what is vile is honored by the human race."
Psalms of Lament: Psalm 22
Psalm 22 is another of the lamentations we'll explore in this article. It opens with the famous words, "My God, my God, why have you forsaken me?" It's a question we can all certainly relate too, specifically if we have faced difficult or trying times.
The lament meaning here isn't difficult to discern, as David asks God why He is so far from him and so far from hearing his "cries of anguish." Sometimes, we might feel as though God isn't hearing us, and that is the very sentiment that came out in David's lamentations.
He said in Psalm 22:2, "My God, I cry out by day, but you do not answer,
by night, but I find no rest." But David went on to praise the Lord, and to explain His plans throughout history, specifically when it came to the Israelites, whom God had saved.
The verses in Psalm 22 go on to describe the pain and frustration being felt by David — lamentations many of us can likely relate to. Read more from Psalm 22:6-8 (NIV):
"But I am a worm and not a man, scorned by everyone, despised by the people. All who see me mock me; they hurl insults, shaking their heads. 'He trusts in the Lord,' they say, 'let the Lord rescue him. Let him deliver him, since he delights in him.'"
David goes on in Psalm 22 to note, though, that God has been close to him since he was in his mother's womb. He then goes on in his lamentations to ask God not to be far from him, adding that he is surrounded by bulls and lions.
Adding to the lament meaning, David said the following in Psalm 22:14-15 (NIV):
"I am poured out like water, and all my bones are out of joint. My heart has turned to wax; it has melted within me. My mouth is dried up like a potsherd, and my tongue sticks to the roof of my mouth; you lay me in the dust of death."
David's lamentations in Psalm 22 remind us that God is our strength and holds the power to rescue us from whatever struggles we face. Read the rest of Psalm 22 here.
READ ALSO: CHECK OUT THIS ULTIMATE GUIDE TO INSPIRING DAILY PRAYER
Lamentations: Psalm 13 Lament Meaning
Another one of the lamentations worth exploring is Psalm 13. While short, this is one of the Psalms of lament worth examining. David once again questions how long God will "forget" him — a lamentation that many of us can relate to.
"How long, Lord? Will you forget me forever? How long will you hide your face from me?," David proclaims in Psalm 13:1 (NIV), adding the following in verse 2: "How long must I wrestle with my thoughts and day after day have sorrow in my heart? How long will my enemy triumph over me?"
David then goes on in his Psalms of lament to pledge his trust in the Lord and to promise to sing God's praises.
Lamentations: Psalm 44
The last of the Psalms of lament that we will explore is Psalm 44. In this chapter, David proclaims that God is his "king" and he revisits the ways in which the Lord helped his ancestors. These lamentations are powerful reminders of the ways in which God can and will help us in our own lives.
Psalm 44:6-8 (NIV) offers deeper insight (read the entire chapter on Biblica):
"I put no trust in my bow, my sword does not bring me victory; but you give us victory over our enemies, you put our adversaries to shame. In God we make our boast all day long, and we will praise your name forever."
Again, though, we see lament meaning being lived out through scripture, as David questions why the Lord "sleeps" and seems to be ignoring him. In the end, though, David implores God to come to the rescue because of the Lord's "unfailing love."
We hope these Psalms of lament brought peace to you. As we explored Psalm 22, Psalm 12 and other areas of David's lamentations, we saw the many ways in which we can relate to David and his plights. Life can be difficult and beautiful, and our hope is that these verses encouraged you.
WANT HOPE? GET A FREE PURE FLIX TRIAL FOR THOUSANDS OF FAITH AND FAMILY MOVIES
When you face struggles, turn to God in prayer. Don't be afraid to express your grief or sorrow through lamentations. And be sure to head over to Pure Flix for thousands of faith and family-friendly movies, TV shows and original series.