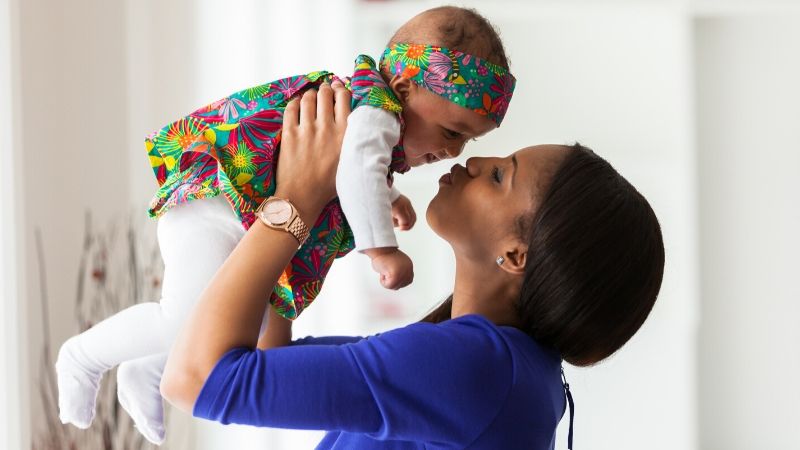 The Bible is filled with pro-life Bible verses that speak about the power of God's love for His creation. With this in mind, the scriptures overwhelmingly offer up Bible verses against abortion and in defense of the unborn.
What do I mean by this, exactly? The Old and New Testaments are replete with Bible verses about the value of life, proclaiming that God knit us together in our mother's wombs and that He cares deeply about each and every one of us.
So, let's dive deeper into some of these pro-life scriptures:
Bible Verses Against Abortion: Psalm 139:13-14 (NIV)
"For you created my inmost being; you knit me together in my mother's womb. I praise you because I am fearfully and wonderfully made; your works are wonderful, I know that full well."
Psalm 139:13-14 is one of the verses that tells us a great deal about God's love for his creation. These Bible verses about the value of life collectively tell us that God knits us together and plans for our lives while we're still unborn.
READ ALSO: 4 Pro-Life Movies And Shows You Should Watch Right Now
We are "wonderfully made," according to these scriptures — truths widely seen as Bible verses about abortion and Bible verses against abortion. If we are crafted in the womb, it's implicit that God cares about each of us prior to our births, and has a plan for us.
Pro-Life Bible Verses: Jeremiah 1:4-5 (NIV)
"Now the word of the Lord came to me saying, 'Before I formed you in the womb I knew you, And before you were born I consecrated you.'"
It's impossible to overlook Jeremiah 1:4-5 when we're discussing Bible verses about the value of life, as these scriptures also speak to the power of God forming and creating us in the womb.
READ ALSO: Doctor Who Performed 1,200 Abortions Reveals What Stopped Him
But here we also get another important reality: the Lord knows us before we are conceived. This is a powerful reminder, and it's among the pro-life Bible verses that teach us about God's foreknowledge as well as his stunning love for us all.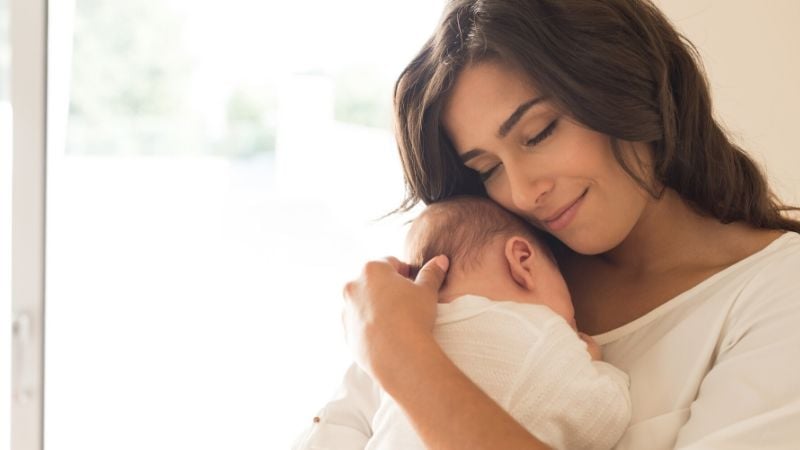 Bible Verses Against Abortion: Luke 1:41-45 (NIV)
"When Elizabeth heard Mary's greeting, the baby leaped in her womb, and Elizabeth was filled with the Holy Spirit. In a loud voice she exclaimed: 'Blessed are you among women, and blessed is the child you will bear! But why am I so favored, that the mother of my Lord should come to me? As soon as the sound of your greeting reached my ears, the baby in my womb leaped for joy. Blessed is she who has believed that the Lord would fulfill his promises to her!'"
One of the overlooked areas of scripture on this topic is Luke 1: 41-45. It is here we see Mary, Jesus' mother, and her relative, Elizabeth, connecting after Elizabeth becomes pregnant with John the Baptist.
NEED NEW LINK WATCH: See Powerful, Pro-Life Movies on PureFlix.com Right NOW
These Bible verses about the value of life tell us that the unborn baby in Elizabeth's womb "leaped in her womb." And John the Baptist is said to have also done so "for joy." These Bible verses about the value of life show that even an unborn baby can have emotions and experiences like "joy."
Bible Verses About Abortion: Psalm 22:10 (NIV)
"From birth I was cast on you; from my mother's womb you have been my God."
Yet another pro-life Bible verse tells us that God has been our God since our "mother's womb." God doesn't suddenly care about us when we're born, but these Bible verses against abortion essentially tell us that we matter to him from conception onward.
If this is true — which the Bible tells us it is — then there are clearly real-life moral and ethical ramifications when it comes to the discussion about life and the unborn.
Pro-Life Bible Verses: Isaiah 44:24 (NIV)
"This is what the Lord says—your Redeemer, who formed you in the womb: I am the Lord, the Maker of all things, who stretches out the heavens, who spreads out the earth by myself."
Isaiah 44:24 is the last of the Bible verses about abortion that we'll include in this recap. This scripture is another that tells us how God formed us in the womb. It also reaffirms that God is "the maker of all things" – which includes each of us.
That concludes our list of pro-life Bible verses, though it is certainly not exhaustive. There are countless additional verses that speak to the value of life and God's love for us — scriptures that are certainly seen as being Bible verses about abortion and related "life" issues.
We hope this list of Bible verses about the value of life inspires you and gets you thinking deeper about how much each human being means to the Almighty. If you want more inspiration, be sure to watch these pro-life movies streaming right now on PureFlix.com.