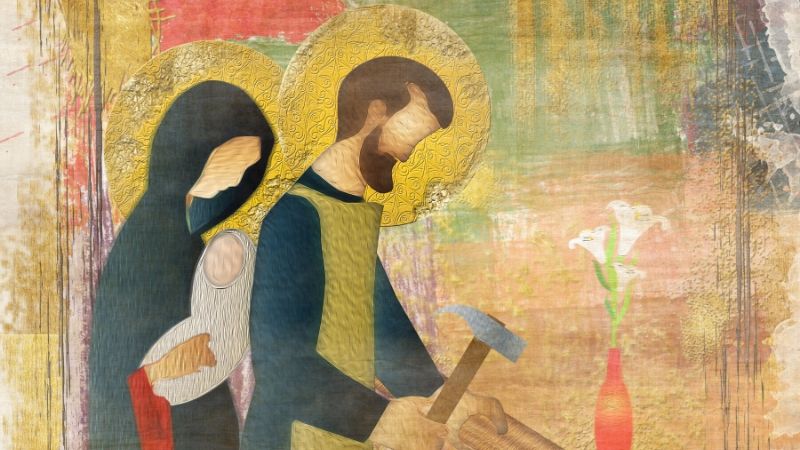 When we explore some of the phenomenal fathers in the Bible it's impossible to overlook Joseph, Jesus' earthly father. There are many lessons we can take away from what we know of Joseph's life, particularly his obedience to God when it came to the announcement of Jesus' birth.
WATCH: Stream Inspiring Faith and Family-Friendly Movies and TV Shows
Who Is Jesus' Father?
Joseph, father of Jesus, has a great deal to teach us all about obedience and unconditional love. But before we get there, let's explore what we know about Jesus' father.
The Bible tells us that Joseph was a man pledged to be married to Jesus' mother, Mary. He was faithful to the Jewish faith and he was a carpenter, as the scriptures proclaim.
What's most fascinating is that Joseph, father of Jesus, faced a choice when he learned that Mary was pregnant, so let's start our lessons there.
Lesson One: Jesus' Dad Teaches Us Kindness
We see the story of Jesus' father learning of his impending birth in Matthew 1. The problem? He and Mary weren't yet married, and he assumed the child was from someone else. Matthew 1:18-19 (NIV) reads (see the full chapter on Biblica):
"This is how the birth of Jesus the Messiah came about: His mother Mary was pledged to be married to Joseph, but before they came together, she was found to be pregnant through the Holy Spirit. Because Joseph her husband was faithful to the law, and yet did not want to expose her to public disgrace, he had in mind to divorce her quietly."
But while Joseph could have shamed Mary, we see here that Jesus' father made a different decision: not to expose her to public disgrace. In fact, be planned to divorce her privately — but then something else happened that entirely changed his perspective.
READ ALSO: 5 FAMOUS FATHERS IN THE BIBLE WHO INSPIRE US
Lesson Two: Jesus' Father Teaches Us Obedience
When we ask the question "who is Jesus' father?," we find ourselves thinking of his amazing qualities. Among them? Obedience. And we see this amid Joseph's initial kindness toward Mary.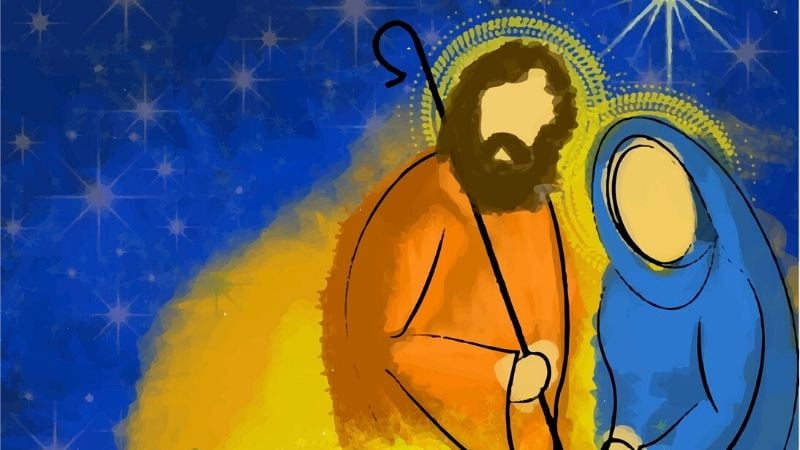 After Joseph considered divorce, Matthew tells us that an angel of the Lord appeared in a dream with a message:
"Joseph son of David, do not be afraid to take Mary home as your wife, because what is conceived in her is from the Holy Spirit. She will give birth to a son, and you are to give him the name Jesus, because he will save his people from their sins" (Matthew 1:20-21, NIV)
Jesus' father had a choice when he woke up from the dream: continue with the divorce or listen to the angel. In the end, Joseph chose obedience and "took Mary home to be his wife" (verse 24).
This is a lesson about obedience for us all, as we should look to God and not our own whims when it comes to making important life decisions.
Lesson Three: Jesus' Father Is a Protector
We learn in Matthew 2 that Joseph was also a wonderful protector. There are two instances in which obedience and protective instincts collide. Matthew 2:13 reveals that an angel of the Lord again appeared in a dream and told Joseph to flee with Jesus and Mary.
READ ALSO: 10 POWERFUL LESSONS DADS CAN LEARN FROM GOD THE FATHER
The angel warned that Herod would try to kill Christ. So, he got up and fled to Egypt with Mary and Christ; the family stayed there until Herod's death. Matthew 2:19-20 reads:
"After Herod died, an angel of the Lord appeared in a dream to Joseph in Egypt and said, 'Get up, take the child and his mother and go to the land of Israel, for those who were trying to take the child's life are dead.'"
Joseph's repeated obedience and protective measures are a guide to all parents.
Want more faith inspiration? Head over to Pure Flix and grab a free trial to watch the best faith and family-friendly movies and TV shows today.