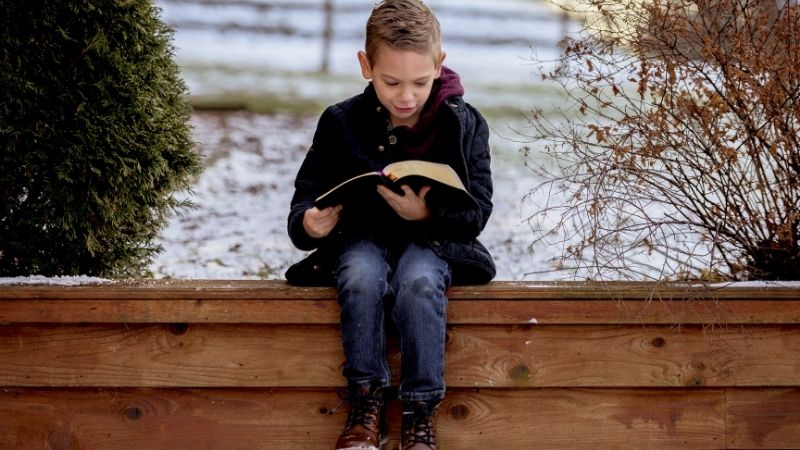 With 2020 finally coming to a close and 2021 upon us, millions of Americans are sure to begin crafting resolutions, proclamations and pledges — promises to enact change in their lives in the new year.
Unfortunately, many of us fail to live out those changes. We might commit to working out, heading to the gym daily or perhaps trying more diligently to have healthy relationships.
READ ALSO: 17 Bible Verses About a New Beginning for the New Year
The sky is the limit when it comes to resolutions. But while keeping these pledges can be tough — and while there are many areas of improvement we might pinpoint — perhaps it's most important that we resolve to improve and intensify our spiritual lives and walks.
So, let's explore five powerful Bible verses that can help us enter 2021 in a powerful, God-honoring way:
Powerful Bible Verses For the New Year
Jeremiah 29:11 (NIV)
"'For I know the plans I have for you,' declares the LORD, 'plans to prosper you and not to harm you, plans to give you hope and a future.'"
This verse is a powerful reminder that we all need faith, hope — and the Lord. No matter what we face, no matter what we fear, God has a plan for our lives.
Rather than meandering through life without seeking that plan, let's enter 2021 through prayer, and by asking God where He wants us in life. If you're struggling, take it to God.
WANT HOPE?Watch Uplifting Movies and TV Shows Right Now on PureFlix.com
If you're uncertain, appeal to Him. This verse reminds us that we serve a God who loves and cares for us. Let 2021 be the year you totally trust and turn to Him.

1 Peter 1:3 (NIV)
"Praise be to the God and Father of our Lord Jesus Christ! In his great mercy he has given us new birth into a living hope through the resurrection of Jesus Christ from the dead."
Jesus' sacrifice changed everything. Let's remember that, even when we lack hope and are scared, we can find solace in Jesus. 1 Peter 1:3 reminds us that God is faithful and merciful.
And when we need faithfulness and mercy, we know there's a source from which we can find it. This is yet another wonderful verse to keep in mind as we head into the new year.
Ephesians 4:22-24 (NIV)
"You were taught, with regard to your former way of life, to put off your old self, which is being corrupted by its deceitful desires; to be made new in the attitude of your minds; and to put on the new self, created to be like God in true righteousness and holiness."
Ephesians 4:22-24 is an important reminder of the life we can lead in Christ. We put away our "former way of life" and our "old self" and we seek God's face. Even if we fall or make a mistake, we can rededicate ourselves to the Lord.
READ ALSO: 20 Bible Verses About Strength: God's Word on Faith in Hard Times
Let's pray over this verse and work hard to be like God in every way. We can do this through scripture reading, prayer and fellowship with fellow Christians — people who can help us live right and focus on what truly matters in life.
Philippians 4:6 (NIV)
"Do not be anxious about anything, but in every situation, by prayer and petition, with thanksgiving, present your requests to God."
As we head toward 2021, make a commitment to work hard not to be overtaken by fear. When we feel anxiousness creep in, let's turn to God. Let's also remember to be thankful for all we have.
It's so easy to fall into a spirit of complaining. But when we sense that coming, Philippians 4:6 is a powerful verse that can help us to focus, instead, on keeping God at the center of our lives.
1 Corinthians 6:12-14
"'I have the right to do anything,' you say—but not everything is beneficial. 'I have the right to do anything'—but I will not be mastered by anything. You say, 'Food for the stomach and the stomach for food, and God will destroy them both.' The body, however, is not meant for sexual immorality but for the Lord, and the Lord for the body. By his power God raised the Lord from the dead, and he will raise us also."
The Bible makes it clear that we are to respect our bodies. Whether it's what we're eating, a lack of exercise or a bad relationship, we must consider how we can be better and healthier.
As we approach 2021, look for ways to better live out the truths in these powerful verses.
These are just some of the powerful scriptures you should consider as we enter 2021. You can see a broader list here, and be sure to read the Bible right now over at Biblica.