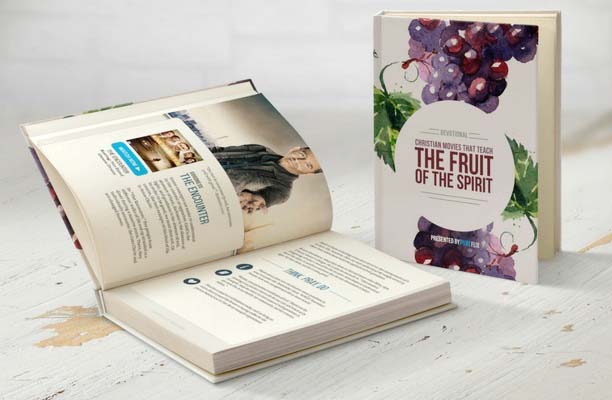 "I am so grateful for Pure Flix! A friend told me about it. I've only been on for a couple of months... but I can't tell you how much I have been blessed over and over." -Sandra H..
Have you ever watched a film on PureFlix.com that has inspired a positive change in your life and heart? Every day fans just like you share how Christian movies have impacted them. This is why we've created a devotional to help you get the most out of your viewing experience. Entitled, "Christian Movies that Teach the Fruit of Spirit," the devotional is available to
download for free
.
"Christian Movies that Teach the Fruit of Spirit" is inspired by Paul's letter to the Galatians which tells us to walk in the Spirit and not to gratify the desires of the flesh:
"The fruit of the Spirit is love, joy, peace, patience, kindness, goodness, faithfulness, gentleness, self-control; against such things there is no law. And those who belong to Christ Jesus have crucified the flesh with its passions and desires." -Galatians 5:22-24 (NASB)
The devotional includes nine devotions featuring movies that demonstrate each of the virtues Paul instructs us to develop. Along with a link to watch each movie, there are thoughts on how the characters and plot can help you grow in your walk. Each devotion also comes with activities to help you think about, pray about, and act out the Fruit of the Spirit in your life.
Different Ways to Use the Devotional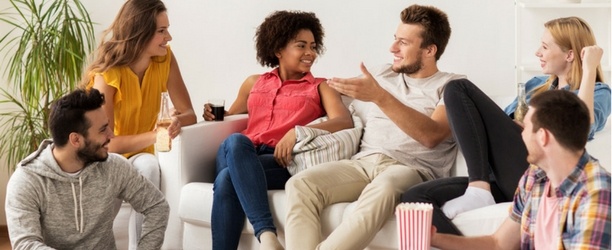 On your own, watch each film, paying close attention to the virtue represented in the movie. You will find the questions and activities suitable for journaling, and the prayers are ones you will want to return to as you strive daily to live the Fruit of the Spirit.
Enjoy each movie during family movie night, using this book to guide your family devotions over the next nine weeks. This is a great way for kids to learn more about the Fruit of the Spirit and for families to incorporate quality time together into their week.
Use this guide as a 9-week small group study. Watch the movies each week for evenings of fellowship, and use the questions and activities to foster discussion and accountability. You may be surprised at the power of fellowship in implementing the Fruit of the Spirit into your own life.
How to Download Your Free Devotional
Are you ready for the movies you watch to go beyond your television screen? Has God put people in your path that could use more hope in their lives? Perhaps you have friends who are lonely, depressed, or heartbroken? Invite them to pray your devotionals with you. Watch the movies, think, discuss, and pray together, and then watch as the Holy Spirit changes hearts.
You can find the movies in this devotional at PureFlix.com. Don't yet have Pure Flix? You can watch the movies for FREE, when you sign up for a trial at PureFiix.com.
Click here to download your free devotional and discover how the Holy Spirit wants to transform your life.