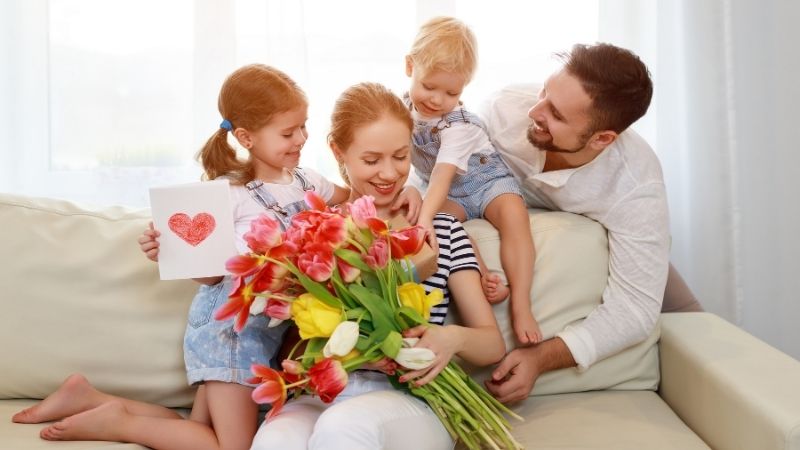 Motherhood is one of the most essential roles in human history. As we honor moms, it's important to remember that they fulfill a divine role when it comes to shaping children and teaching them about the holy spirit, the Bible and God's work in our lives.
There are many wonderful examples of good moms all around us, but we can also look at biblical mothers to see prime examples of what it takes to raise children well. Let's explore some of the moms of the Bible — holy mothers and holy women who show us all the path forward.
READ ALSO: 5 Amazing Mothers in the Bible Who Teach Truly Timeless Lessons
Mother's Day Inspiration from 6 Biblical Mothers
Be inspired by these Biblical mothers, and the many lessons they teach us about faith, overcoming struggles and trusting God amid uncertainty:
Mom of the Bible: Mary, Jesus' Mother
Mary is without a doubt one of the most well-known and revered moms of the Bible. She's a prime example of biblical motherhood, and her story teaches us a great deal about following the holy spirit and living out God's work in our lives.
If you want to stream an inspirational movie, consider "Full Of Grace," an unprecedented look at Mary, Jesus' mother, during her last days on earth.
Inspiring Quality From Mary: Trust
The Virgin Mary's most stunning attribute was her devotion to God. This is apparent in the gospels when it's revealed by an angel that she will be with child. The Bible tells us in Luke that the angel Gabriel appeared to Mary and told her that she would give birth to Jesus.
Mary had some questions about how the pregnancy was possible, and she was troubled by the angel's message. Still, she committed to living out God's plan, and said "I am the Lord's servant." Here's more from Luke 1:29-37 (NIV) via Biblica:
"Mary was greatly troubled at his words and wondered what kind of greeting this might be. But the angel said to her, 'Do not be afraid, Mary; you have found favor with God. You will conceive and give birth to a son, and you are to call him Jesus. He will be great and will be called the Son of the Most High. The Lord God will give him the throne of his father David, and he will reign over Jacob's descendants forever; his kingdom will never end.'
'How will this be,' Mary asked the angel, 'since I am a virgin?'
The angel answered, 'The Holy Spirit will come on you, and the power of the Most High will overshadow you. So the holy one to be born will be called the Son of God. Even Elizabeth your relative is going to have a child in her old age, and she who was said to be unable to conceive is in her sixth month. For no word from God will ever fail.'"
READ ALSO: 5 Powerful Quotes From Women of the Bible
When it comes to biblical motherhood, Mary's reaction teaches us all about how we should consider God's calling over our own lives.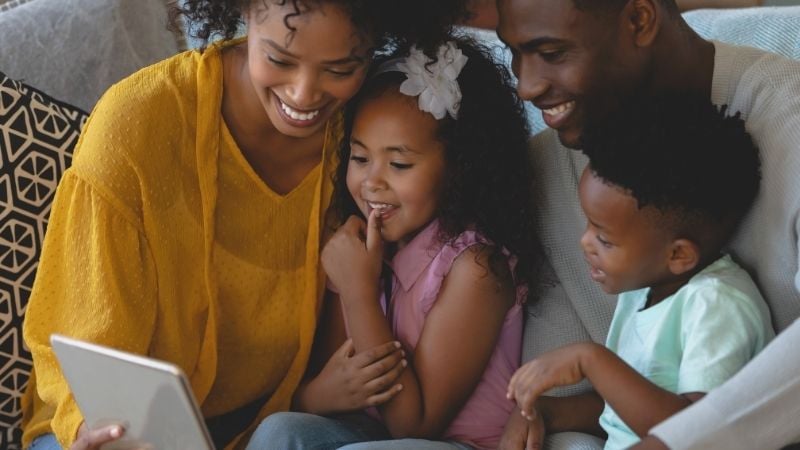 Biblical Motherhood: Naomi, The Encourager
Naomi's powerful story is told in the book of Ruth — and it's a harrowing ordeal. She's one of the moms of the Bible who suffered a great loss. You might recall that Naomi and her husband and sons move from Bethlehem to Moab when famine hit.
But then her husband and sons die, leaving behind Naomi and her two daughters-in-law: Ruth and Orpah. Eventually, Naomi decided to return home and Ruth goes with her out of devotion and love, showing the power that can come from strong familial relationships.
READ ALSO: 15 Bible Verses to Encourage Mothers on Mother's Day & Beyond
Inspiring Quality From Naomi: Devotion
The Book of Ruth is essentially "a story of Naomi's transformation from despair to happiness through the selfless, God-blessed acts of Ruth and Boaz," Biblica notes, though it also teaches many lessons about biblical motherhood.
Naomi remained devoted to her daughter-in-law, and is one of the holy women in the Bible that provides a wonderful example of parental guidance and love. Ruth eventually marries a man named Boaz, and Naomi is restored in her contentment. Ruth 4:13-17 (NIV) tells us:
"So Boaz took Ruth and she became his wife. When he made love to her, the Lord enabled her to conceive, and she gave birth to a son. The women said to Naomi: 'Praise be to the Lord, who this day has not left you without a guardian-redeemer. May he become famous throughout Israel! He will renew your life and sustain you in your old age. For your daughter-in-law, who loves you and who is better to you than seven sons, has given him birth.'
Then Naomi took the child in her arms and cared for him. The women living there said, 'Naomi has a son!' And they named him Obed. He was the father of Jesse, the father of David."
There's much to learn here about trusting God and loving and caring for family members. Naomi is one of the holy women in the Bible worthy of deep exploration.
To learn more about these pivotal women, considering streaming "The Book of Ruth," available on Pure Flix with a free trial today.
Moms of the Bible: Sarah, Abraham's wife
Sarah, also known as Sarai, was Abraham's wife. Sarah is one of the more interesting biblical mothers, as she's among the moms in the Bible who was a mixed bag when it came to setting examples. As John MacArthur once wrote: "By no means was she always the perfect model of godly grace and meekness."
But there are some truly interesting elements about her story that can teach us all a lesson.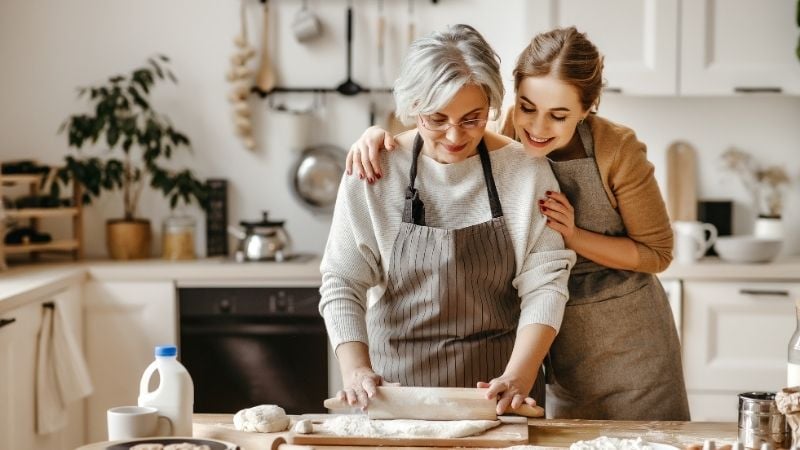 Inspiring Lesson From Sarah's Story: The Importance of Waiting
Sarah and Abraham's story teaches us that God's work isn't dependent upon our timing. Genesis describes Sarah as barren. At one point, she blames God and says He had kept her "from having children." She then encourages Abraham to have a child with her slave, Hagar.
In the end, Hagar gave birth to Ishmael, but Sarah — as God promised — became pregnant with Isaac. Both Sarah and Abraham laughed when God told them they would have a son, as they were advanced in age.
READ ALSO: What the Bible Teaches Us About a Mother's Love
God, though, followed through with His plan. Genesis 17:13-15 (NIV) reads:
Then the Lord said to Abraham, "Why did Sarah laugh and say, 'Will I really have a child, now that I am old?' Is anything too hard for the Lord? I will return to you at the appointed time next year, and Sarah will have a son." Sarah was afraid, so she lied and said, "I did not laugh." But he said, "Yes, you did laugh."
Sarah had Isaac, proving that it's never too late for God to follow through with His promises. When we look at holy women and moms in the Bible, this theme rings true — and Sarah is one of the best examples.
Holy Women: Hannah and Her Plea
Hannah is another one of the moms of the Bible who can teach us an important lesson about biblical motherhood. Before giving birth to Samuel, she pleaded with God to make her a mother — and He heard her prayers and answered.
Inspiring Quality From Hannah: Her Trust in God
Hannah's story presents numerous examples of biblical motherhood. We learn in 1 Samuel 1 of the pain she experienced in wanting a child, but being unable to conceive. She was one of two wives to Elkanah, and Elkanah's other wife Peninnah had children — and taunted Hannah.
One day, Hannah broke down in anguish and begged God to make her a mom. She also vowed the following: "Lord Almighty, if you will only look on your servant's misery and remember me, and not forget your servant but give her a son, then I will give him to the Lord for all the days of his life, and no razor will ever be used on his head" – 1 Samuel 1:11 (NIV)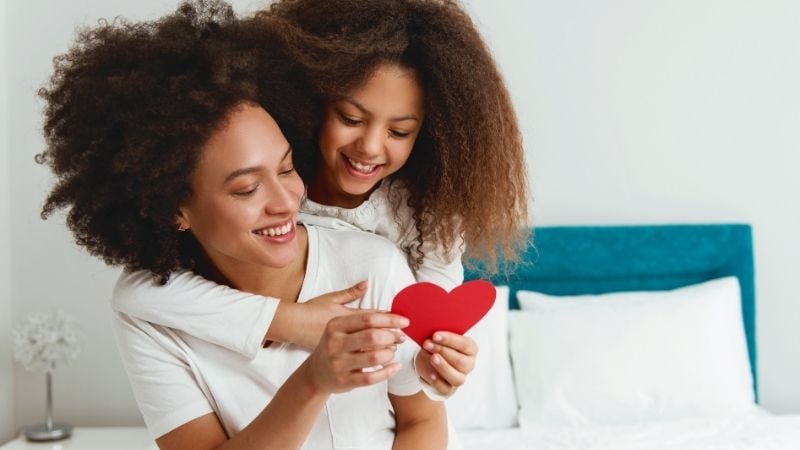 God answered Hannah's prayer with the birth of Samuel. And in a prime example of biblical motherhood, she devoted her baby to God, as she had promised. She also uttered a prayer worth noting. Here's a portion of it:
"My heart rejoices in the Lord; in the Lord my horn is lifted high. My mouth boasts over my enemies, for I delight in your deliverance.
"There is no one holy like the Lord; there is no one besides you; there is no Rock like our God." – 1 Samuel 2:1-2 (NIV)
As we celebrate Mother's Day and moms more generally, we can look to Hannah's example of turning to God in her time of need and trusting Him.
Biblical Mothers: Eve, the First of the Bible's Moms
Eve is another of the moms of the Bible who can teach us a great deal about biblical motherhood and what it means to be holy women and men. She was the first woman God created, and is, thus, one of the first figures discussed in the Bible.
To deepen your understanding of Eve and the other first mother's of the Bible, stream the series "Daughters of Eve," available on Pure Flix with a free trial right now.
Inspiring Lesson From Eve's Story: Listening
Listening to God and abiding by His plan is essential. Eve's story reminds us that there's a penalty when we don't listen — and that following our own path can lead us on unintended journeys. Adam and Eve were instructed not to eat from the tree of the knowledge of good and evil, but they decided to disobey and faced the consequences.
READ ALSO: 25 Encouraging Morning Prayers to Begin Your Day
Genesis 3:21-24 (NIV) tells us how Adam and Eve were banished from the Garden of Eden:
The Lord God made garments of skin for Adam and his wife and clothed them. And the Lord God said, "The man has now become like one of us, knowing good and evil. He must not be allowed to reach out his hand and take also from the tree of life and eat, and live forever." So the Lord God banished him from the Garden of Eden to work the ground from which he had been taken. After he drove the man out, he placed on the east side of the Garden of Eden cherubim and a flaming sword flashing back and forth to guard the way to the tree of life.
Eve teaches an important lesson about God's plan and our reliance upon it.
You can learn more about biblical motherhood and moms of the Bible here; we present lessons based on Jochebed, Elizabeth and others. Also, be sure to check out our inspiring guide on movies you can watch with your mom. And if you want more of these powerful stories, consider streaming, "Full Of Grace," "The Book of Ruth," the series "Daughters of Eve" — and, for the kids, "VeggieTales: Esther...The Girl Who Became Queen."