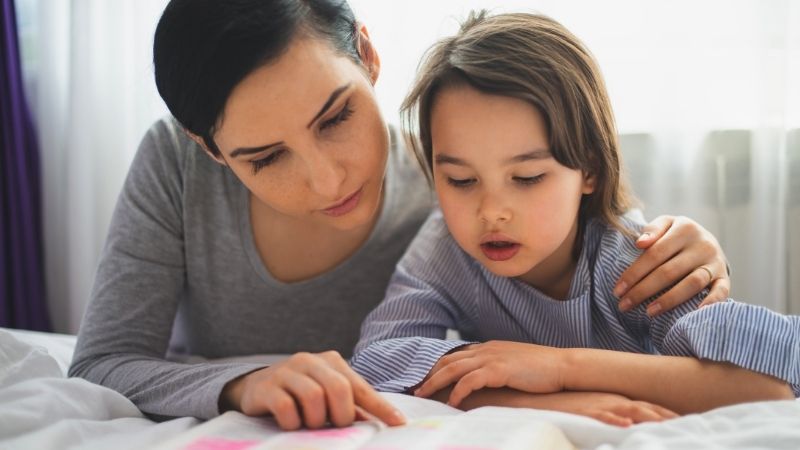 If you're a mom who's feeling stressed out — or if you're just looking for inspiration — this Bible verse list is for you. Inspired by the "Moms' Night Out" film, each scripture offers a reminder that God loves you, cares for you and has a powerful plan for your life.
READ ALSO: SIGN UP FOR A FREE TRIAL TO WATCH 'MOMS' NIGHT OUT' & THOUSANDS OF MOVIES & SHOWS
But before we explore powerful verses for moms, let's briefly look at the amazing lessons we can learn from "Moms' Night Out" (not "Mom's Night Out).
Moms' Night Out: A Recap
If you're unfamiliar, the movie centers on a hardworking mom named Allyson who is exhausted, overwhelmed and looking for a fun and relaxing night out on the town with her church friends.
But rather than a peaceful night with friends, "Moms' Night Out" shows how Allyson's plans turn into crazy hijinks and comical things-gone-wrong. When she and her friends leave their husbands at home to watch their children, they could never have expected the antics that would unfold.
READ ALSO: 5 POWERFUL QUOTES FROM WOMEN IN THE BIBLE
"Moms' Night Out" is a fun film for the whole family that you can watch on Pure Flix!
Bible Verses For Busy and Stressed Moms
Far more than a mere comedy, "Moms' Night Out" explores some important themes surrounding motherhood, stress, faith, hope and plenty more. These relatable themes will leave you relating to the characters and walking away with some important lessons.
With that in mind, let's dive into some of the scriptures that can inspire you on your own journey as a mother. If you're tired or in need of respite, these scriptures will offer comfort (find other powerful scriptures over at Biblica):
Matthew 11:28-30 (NIV)
"Come to me, all you who are weary and burdened, and I will give you rest. Take my yoke upon you and learn from me, for I am gentle and humble in heart, and you will find rest for your souls. For my yoke is easy and my burden is light."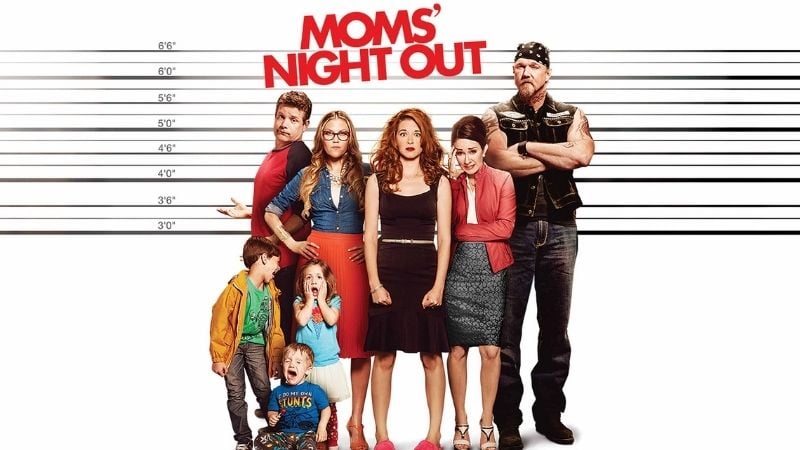 Luke 6:38 (NIV)
"All Scripture is God-breathed and is useful for teaching, rebuking, correcting and training in righteousness, so that the servant of God may be thoroughly equipped for every good work. – 2 Timothy 3:16-1Give, and it will be given to you. A good measure, pressed down, shaken together, and running over, will be poured into your lap. For with the measure you use, it will be measured to you."
READ ALSO: 9 TRANSFORMATIONAL BIBLE VERSES TO INSPIRE, GUIDE AND CELEBRATE MOMS
James 4:6 (NIV)
"But he gives us more grace. That is why Scripture says: 'God opposes the proud but shows favor to the humble.'"
2 Peter 1:2 (NIV)
"Grace and peace be yours in abundance through the knowledge of God and of Jesus our Lord."
Romans 5:1-5 (NIV)
"Therefore, since we have been justified through faith, we have peace with God through our Lord Jesus Christ, through whom we have gained access by faith into this grace in which we now stand. And we boast in the hope of the glory of God. Not only so, but we also glory in our sufferings, because we know that suffering produces perseverance; perseverance, character; and character, hope. And hope does not put us to shame, because God's love has been poured out into our hearts through the Holy Spirit, who has been given to us."
Mark 6:31 (NIV)
"Come with me by yourselves to a quiet place and get some rest."
Psalms 46:10 (NIV)
"He says, 'Be still, and know that I am God; I will be exalted among the nations, I will be exalted in the earth.'"
Romans 12:12 (NIV)
"Be joyful in hope, patient in affliction, faithful in prayer."
Jeremiah 31:25 (NIV)
"I will refresh the weary and satisfy the faint."
READ ALSO: 5 ENCOURAGING PRAYERS FOR MOTHERS
Cast of Moms' Night Out
We hope those verses inspire you! And we also hope you find additional hope and inspiration in "Moms' Night Out." The film stars some familiar faces like "Everybody Loves Raymond" alum Patricia Heaton.
Other stars among the cast of "Moms' Night Out" include Sarah Drew, Sean Astin, Trace Adkins and Alex Kendrick, among others. You can see a full cast list here.
Watch the movie today on Pure Flix and find more inspiration through the thousands of TV shows, movies and original series that are now streaming. Not a member? No problem! Grab a free trial!
OTHER MUST-READ STORIES: