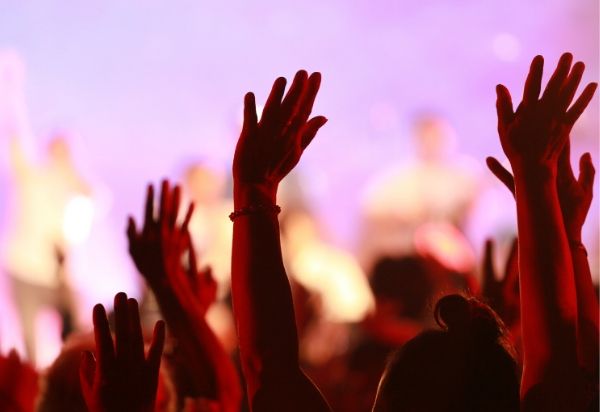 It's no secret that culture is in a truly chaotic place, with confusion, infighting, anger and hatred all-too-often raging on social media and across the nation and world.
But amid this moral and cultural fog, two young evangelists are hoping to help usher in a spiritual revival. Matt Brown, founder of the Think Eternity ministry, and preacher Malachi O'Brien teamed up to launch the Roaring Twenties Fast.
WATCH: Stream Thousands of TV Shows and Movies on PureFlix.com
It's an initiative aimed at inspiring one million young people "to fast and pray at the beginning of the new decade and throughout 2020."
"Because of the chaos of this culture, there's this growing desperation ... for God to do something," Brown told "The Pure Flix Podcast," noting that people are hoping to see the Lord move in churches and peoples' lives alike.
READ ALSO: Christian Fasting For Beginners
O'Brien echoed this sentiment and proclaimed that too many people today are "longing for more God" — something he believes can be easily observed in our broader culture.
Listen to Brown and O'Brien discuss fasting and their bold plan:
"I actually think that we live in a very spiritually-starved culture," he said. "People have forgotten the gift of emptiness ... pausing to take an inner audit of our soul."
That's why Brown and O'Brien are encouraging people to start praying and fasting. It's an effort that started after the two spent some time with well-known preacher Louie Giglio.
O'Brien suddenly found himself inspired and later called Brown with an idea.
"[He said], 'I feel like God is speaking in my heart that we're supposed to call a million young people to fast and pray as we enter into the roaring 20s,'" Brown recalled.
So, the two set off on a mission — and they're inspiring scores of people along the way, encouraging believers to turn to fasting and prayer.
"We've just been trying to do our best to spread this call," Brown said. "We just see God's hand on this call."
In the end, Brown and O'Brien believe there's power in fasting as a community. You can find out more about the Roaring Twenties Fast here.
And if you're looking for helpful advice on where to begin with your own fast (or want to understand fasting in general), we've got you covered.