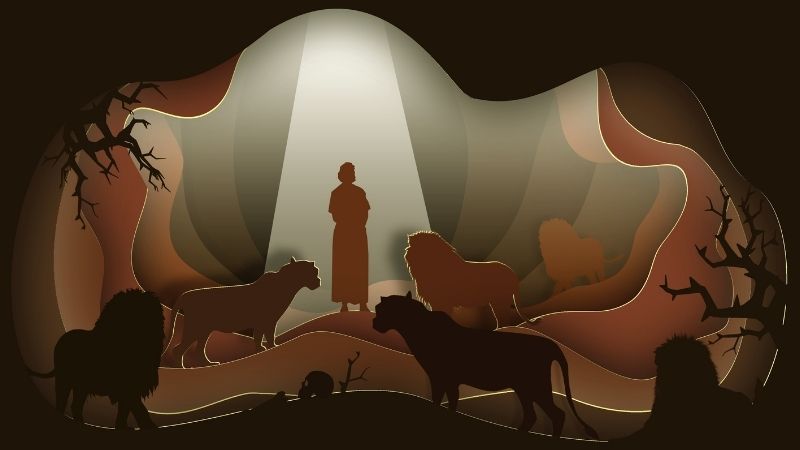 The Bible is a life-altering guidebook that offers an exploration of many essential issues. And embedded in the 66 books of the New and Old Testaments are a slew of men in the Bible — and, in particular, fathers in the Bible (don't miss this list of movies about dads) — who can teach us a great number of lessons.
READ ALSO: THE APOSTLE PAUL'S TRANSFORMATION OFFERS A POWERFUL REALITY FOR US ALL
So, let's explore some of the men in the Bible whom we can learn from:
Adam
Who better to start our list with than Adam, the first human being? Adam isn't only the first human, but he's also the very first of the fathers in the Bible (and in history). Adam and Eve are most frequently spoken about in terms of the fall, but it's easy to forget that Adam dealt with fatherhood without any human blueprint to follow.
READ ALSO: ADAM & EVE: THE BIBLE'S FIRST, EYE-OPENING LESSONS ON LOVE
Many of the men in the Bible after him had people they could look to for examples, including their own fathers. But, aside from God, Adam had no example, and yet he navigated fatherhood alongside his wife.
We don't know a great deal about their lives after the fall, but we do know that Eve credited God for allowing her to give birth, and we can assume that Adam understood the same reality.
Genesis 4:1 reads, "[Eve] became pregnant and gave birth to Cain. She said, 'With the help of the Lord I have brought forth a man.'"
Noah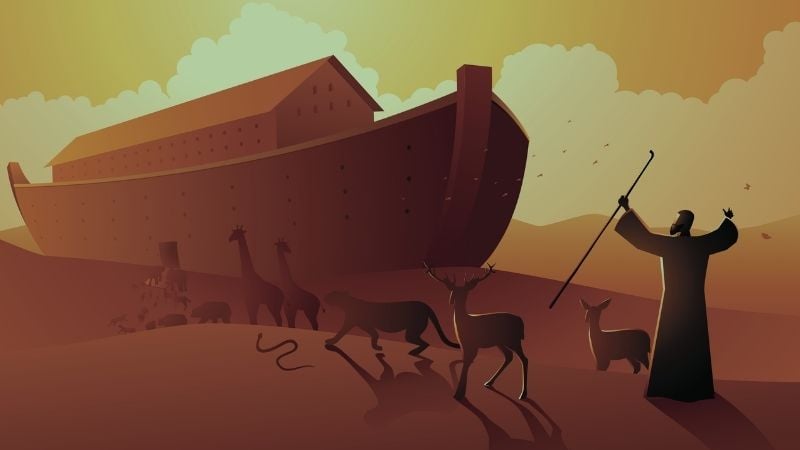 Noah is another of the men in the Bible whom we don't necessarily think of outside of the flood and the massive ark he built to shield him and his family from the storm.
READ ALSO: 5 MEN WHO ARE BIBLE SUPERHEROES WITH INCREDIBLE STRENGTH
But, again, Noah is another of the fathers in the Bible who can teach us a great many lessons. We can learn more about obedience, love for family and boldness when we explore Noah's story. We see in Genesis 6 that the Earth had become evil and full of hatred and violence when God delivered a shocking message to Noah:
"So God said to Noah, 'I am going to put an end to all people, for the earth is filled with violence because of them. I am surely going to destroy both them and the earth. So make yourself an ark of cypress wood; make rooms in it and coat it with pitch inside and out." - Genesis 6: 13-14 (NIV)
God gave Noah specific directions on how to build the ark — and he listened. Verse 22 proclaims that he "did everything just as God commanded him." Like other powerful fathers of the Bible, Noah protected his family, as God told him that his family, including his wife, sons and their wives, would join him on the ark.
In the end, everything unfolded as the Lord said it would, and Noah and his family repopulated the Earth. Consider, though, the amount of love and trust that Noah had for God in that he believed enough to build the ark, listen to God's message and follow through. It's a deeply powerful relationship that can teach us all obedience.
READ ALSO: 5 FAMOUS FATHERS IN THE BIBLE WHO INSPIRE US
Abraham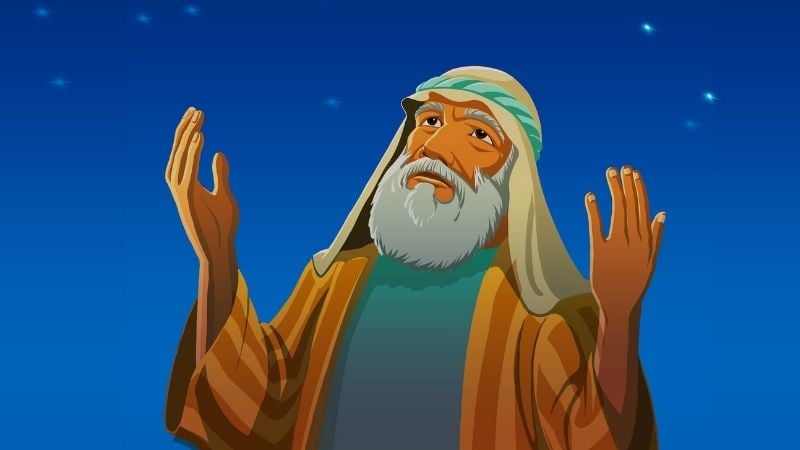 While we're on the topic of men in the Bible, we can't ignore "Father Abraham," a man who is the father to a great many. One of the most compelling elements of scripture is the reality that it tells people's stories, blemishes and all. No one is perfect, and we can see that play out in many of the stories presented in scripture.
Abraham is no exception! He's one of the fathers in the Bible who also shows us that God's promises will hold true. Even when it seemed totally implausible that his wife, Sarah, would have a baby, God showed up and made good on what he pledged to her and Abraham.
We see Abraham lying at various moments in the biblical narrative, and taking matters into his own hands. But we also see that God can use flawed people His purposes. And that's not to say that Abraham never listened; he, in fact, did. At the start of Genesis 12 you can see God imploring him to leave his country and people and to go to a new land.
This takes a lot of trust and yet Abraham did it, with Verse 4 proclaiming, "So Abram went." Read more about Abraham's story starting in Genesis 12 on Biblica.
Paul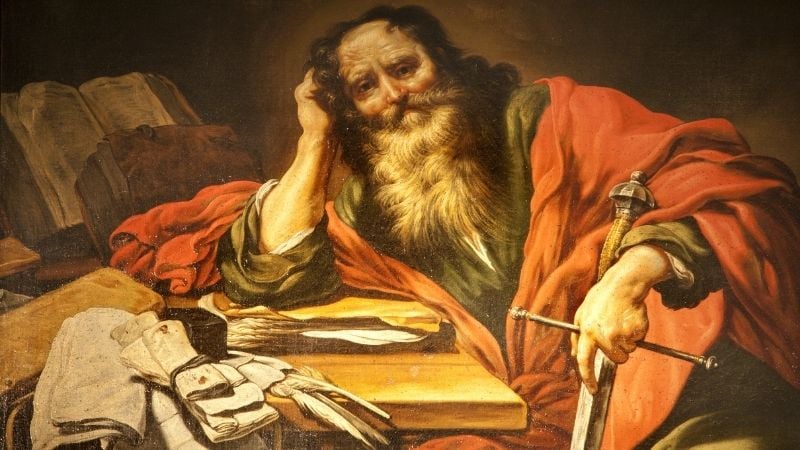 The Apostle Paul is another of the men in the Bible. Unlike the other fathers in the Bible we have covered in this article, Paul wasn't a dad.
And though some say he might have been married at one point, scripture doesn't tell us he was indeed wedded before his ministry (1 Corinthians 7:7 tells us he was celibate).
READ ALSO: SAUL TO PAUL? THE CONVERSION THAT TRANSFORMED HUMAN HISTORY
Paul is fascinating, though, in that he had perhaps the most pronounced change-of-heart in all of scripture, transforming from a persecutor of Christians to one of the most powerful and transformational figures in the Christian faith. Paul went on to write a substantial portion of the New Testament and to help its spread across the globe.
He discusses this powerful change of heart in 1 Corinthians 15:9 (NIV) when he writes, "For I am the least of the apostles and do not even deserve to be called an apostle, because I persecuted the church of God." In the end, though, God showed, once again, that he can use anyone for His purposes.
Daniel
Last but not least comes Daniel, a man who was so faithful that he risked everything over his refusal to give up praying to the Lord. His story of standing by his faith is told in Daniel 6.
READ ALSO: 17 INSPIRING BIBLE VERSES FOR FATHER'S DAY TO CELEBRATE DADS
We learn in that chapter that Daniel was elevated by the king to a place of leadership, but that the other leaders didn't like him and tried to find something with which to charge him. But Daniel 6:5-6 (NIV) reads:
"At this, the administrators and the satraps tried to find grounds for charges against Daniel in his conduct of government affairs, but they were unable to do so. They could find no corruption in him, because he was trustworthy and neither corrupt nor negligent. Finally these men said, 'We will never find any basis for charges against this man Daniel unless it has something to do with the law of his God.'"
These leaders then set Daniel up and convinced King Darius to enact a law that forced people to pray to him rather than any god; if people violated the law, they were to be thrown to the lions. When Daniel refused to stop praying to God, the leaders went to the king and had the king throw Daniel in the lions' den.
In the end, God protected Daniel from the lions, with Daniel's devotion standing out to readers. He was one of the men in the Bible who was willing to risk it all for his faith.
This wraps our list of fathers in the Bible and men in the Bible who have powerful lessons to teach us. Want more uplifting Christian Bible verses, stories and content?Sign-up to get free faith stories and news delivered to your inbox each week. Keep up with the most important faith news you care about.