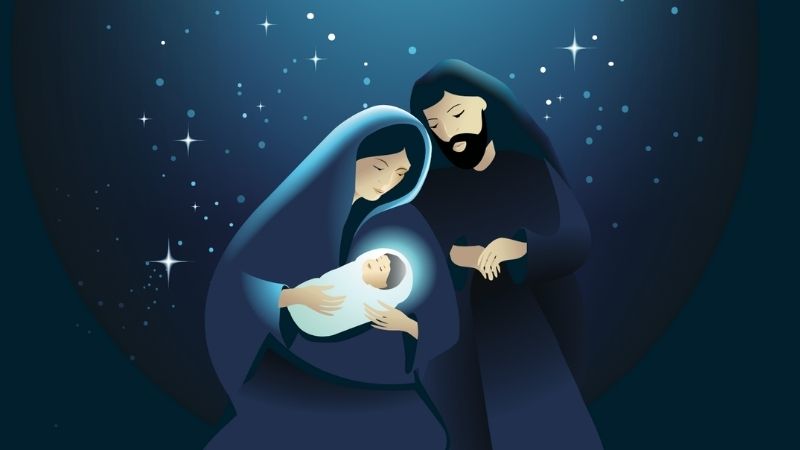 Luke 2 is one of the most celebrated portions of scripture. The chapter offers a fascinating look at the events surrounding Jesus Christ's birth — one of the most monumental events in human history.
So, what happened? Let's explore Luke 2:1-20 in detail to learn more about Christ's birth and the nativity story.
WATCH: SEE CHRISTIAN CHRISTMAS MOVIES RIGHT NOW ON PURE FLIX
The Gospel of Luke: Christ's Birth
The Birth of Jesus is primarily told in Luke 2:1-20, with the beginning of the chapter explaining that a census was taking place in the Roman Empire — one that Jesus' parents, Mary and Joseph, had to take part in.
Luke 2 tells us that Mary was "pledged to be married" to Joseph and was already pregnant with Jesus. Luke 2:1-20 also recounts Mary delivering the baby Jesus and placing him in a manger, the shepherds' presence in the nativity story and so much more. Next, let's highlight some of the most powerful moments in Luke 2 (read the entire passage on Biblica).
Luke 2:6-7: The Census & Birth
"While they were there, the time came for the baby to be born, and she gave birth to her firstborn, a son. She wrapped him in cloths and placed him in a manger, because there was no guest room available for them."
Luke 2 tells us that Mary delivers Jesus after she and Joseph headed to Bethlehem to register for the census. Jesus was Mary's firstborn, and we learn that Christ's origins were truly humble as he was placed in a manger, as no guest rooms were available for the family.
READ ALSO: 3 POWERFUL LESSONS WE CAN LEARN FROM JOSEPH, JESUS' FATHER
LUke 2:8-12: The Message to the Shepherds
"And there were shepherds living out in the fields nearby, keeping watch over their flocks at night. An angel of the Lord appeared to them, and the glory of the Lord shone around them, and they were terrified. But the angel said to them, 'Do not be afraid. I bring you good news that will cause great joy for all the people. Today in the town of David a Savior has been born to you; he is the Messiah, the Lord. This will be a sign to you: You will find a baby wrapped in cloths and lying in a manger.'"
The angelic appearance before the shepherds is one of the most compelling elements of Jesus' birth story in Luke 2. We see the angels appearing to these humble men, telling them not to be afraid and to take great joy in the fact that the savior had been born. They then tell the men that they will find the baby Jesus wrapped in cloth and laying in a manger.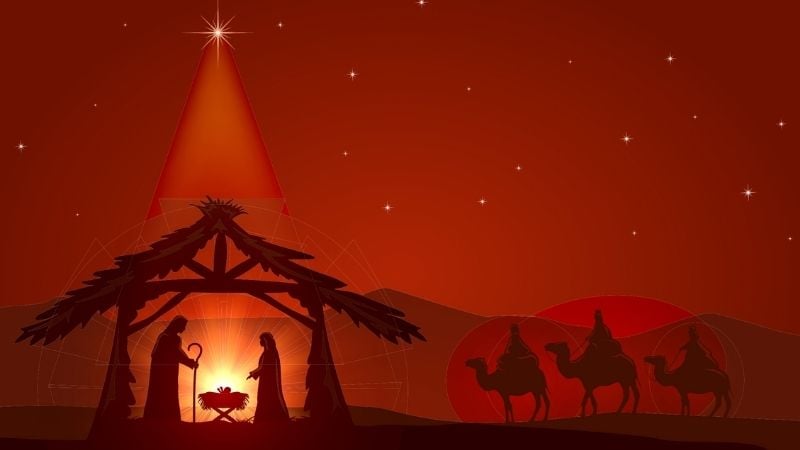 Luke 2:13-14: Peace
"Suddenly a great company of the heavenly host appeared with the angel, praising God and saying, 'Glory to God in the highest heaven, and on earth peace to those on whom his favor rests.'"
Luke 2 goes on to tell us that the angels praise God and pledge peace "to those on whom His favor rests." It's a powerful moment that precedes the shepherds heading to Bethlehem to see the baby Jesus for themselves. In Luke 2:16, we're told that they found Mary, Joseph and Jesus in a manger. We are then told that the shepherds spread word of what they saw and experienced, and that people were amazed.
Luke 2:19-20: Mary & the Shepherds
"Mary treasured up all these things and pondered them in her heart. The shepherds returned, glorifying and praising God for all the things they had heard and seen, which were just as they had been told."
The powerful details of Jesus' birth, as told in Luke 2, wasn't lost on his mother, Mary, as scripture tells us that she "treasured up" these moments and "pondered them in her heart." The shepherds, too, were deeply impacted, as they praised God for the message they received, and all they were able to see.
READ ALSO: 8 POWERFUL BIBLE QUOTES AND SCRIPTURES ABOUT JESUS' BIRTH
Want to learn more about Christ's story in Luke 2:1-20? Consider watching the Holy Story on Pure Flix — Christian Christmas movies and TV shows that will leave you deeply inspired. From "The Bible" series to "Joseph & Mary" you'll be able to dive deep into the biblical narrative — and get into the Christmas spirit.
Don't have Pure Flix? No problem! Grab a free Pure Flix trial today to stream thousands of faith and family-friendly movies, TV shows and original series!