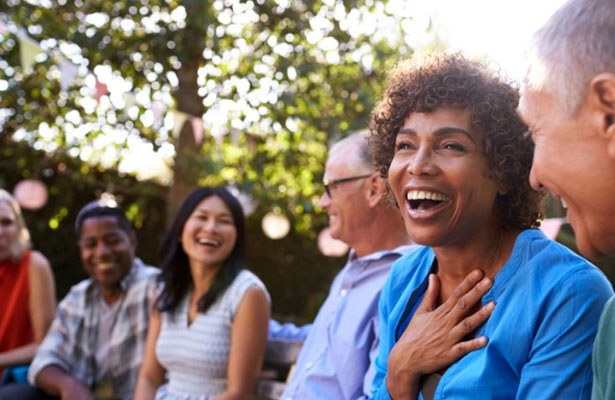 Jesus tells us to "let our light shine before others" so that people can see our good works and, in turn, see the hand of God at work. But it's sometimes easy to get so wrapped up in the world — or to be so turned off by what's happening in the world — that we lose sight of what it means to be "salt and light" and to live out this spiritual mandate.
Matthew 5:14-16 (NIV) tells us the importance of being sure that Christ's love shines within us:
"You are the light of the world. A town built on a hill cannot be hidden. Neither do people light a lamp and put it under a bowl. Instead they put it on its stand, and it gives light to everyone in the house. In the same way, let your light shine before others, that they may see your good deeds and glorify your Father in heaven."
READ ALSO: 25 Bible Verses About Loving Others
While we know how we are to live and behave, it's sometimes a tough balance living as Christians in a chaotic and splintered culture. Scripture, though, calls us to be different from the world around us. Romans 12:2 (NIV) tells us:
"Do not conform to the pattern of this world, but be transformed by the renewing of your mind. Then you will be able to test and approve what God's will is—his good, pleasing and perfect will."
So, what does that really mean? Jesus Christ tells us in Mark 12 that our greatest commandments are: "love God and love others." But the tension between living in the world and being transformed by Christ sometimes complicates how we live out this latter command.
Two of the areas where the challenge of loving others really manifests are in the public square and with friends and family.
First, let's start with culture. With so many things happening socially right now that fly in the face of faith, we face a major challenge when it comes to how we represent Christianity in the public square. Mainly, the concern and struggle we have surrounds what's coming out of our mouths when we engage with others.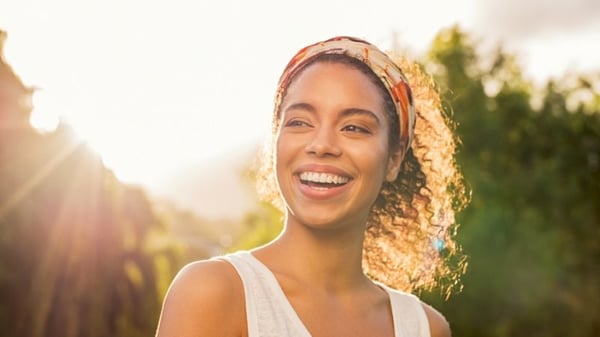 Meanwhile, family holds the power to offer us the most love – or frustration. When emotions run high, it's easy to allow our words to spin out of control. This not only impacts how we love others, but it also can damage our witness among friends and loved ones if we don't allow our light to properly shine.
READ ALSO: 30 Bible Verses About Caring for Others
In the end, it all boils down to words and actions. The book of James holds so many important truths about the power of what comes out of our mouths. These are scriptures Christians and our culture desperately need right now.
Here are some important truths for us to consider as we navigate loving others and living our faith out in our lives:
We Should Pray for Wisdom When it Comes to Thoughts and Actions
Part of loving others and living out our faith in the public square is to ask God for guidance. Waking up every day and asking God to lead our thoughts and actions is key. There's no greater love than Christ, and asking God for help is easy. Here's what the Bible says:
"If any of you lacks wisdom, you should ask God, who gives generously to all without finding fault, and it will be given to you." - James 1:5 (NIV)
"But the wisdom that comes from heaven is first of all pure; then peace-loving, considerate, submissive, full of mercy and good fruit, impartial and sincere. Peacemakers who sow in peace reap a harvest of righteousness." - James 3:17-18 (NIV)
We Have a Responsibility to Control What We Say
Even when we get frustrated, we're still called to love others and to operate with kindness. Many of us need to think deeper about what we're hearing before we respond.
Here's what James has to say about how we love, care for and interact with others:
"My dear brothers and sisters, take note of this: Everyone should be quick to listen, slow to speak and slow to become angry, because human anger does not produce the righteousness that God desires." - James 1:19-20 (NIV)
"Those who consider themselves religious and yet do not keep a tight rein on their tongues deceive themselves, and their religion is worthless. Religion that God our Father accepts as pure and faultless is this: to look after orphans and widows in their distress and to keep oneself from being polluted by the world." - James 1:26-27 (NIV)
READ ALSO: Why Loving Others is the Key to Spreading the Gospel
We Can Destroy Relationships and Abandon Love if We're Not Careful
There's no greater love than Jesus Christ and his sacrifice for us all. We're called to carry that message to others, but life can sometimes present difficulties — particularly when it comes to our relationships with others.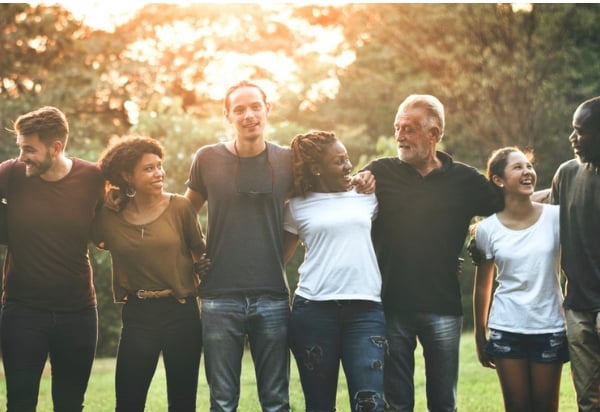 When situations get out of control, it's easy to overstep or say things that hurt others. If we're not careful, we can hurt our witness with what we say. Here are three powerful verses from James to consider:
"The tongue is a small part of the body, but it makes great boasts. Consider what a great forest is set on fire by a small spark. The tongue also is a fire, a world of evil among the parts of the body. It corrupts the whole body, sets the whole course of one's life on fire, and is itself set on fire by hell." - James 3:5-6 (NIV)
"All kinds of animals, birds, reptiles and sea creatures are being tamed and have been tamed by mankind, but no human being can tame the tongue. It is a restless evil, full of deadly poison." - James 3:7-8 (NIV)
"With the tongue we praise our Lord and Father, and with it we curse human beings, who have been made in God's likeness. Out of the same mouth come praise and cursing. My brothers and sisters, this should not be." - James 3:9-10 (NIV)
As we think about our role as individual Christians, our words (and actions) say a lot about who we are and where we our in our relationship with Christ. If we are to be a "light of the world," how we interact with friends, strangers — and even enemies — truly matters.
For more daily inspiration, be sure to read Pure Flix Insider.