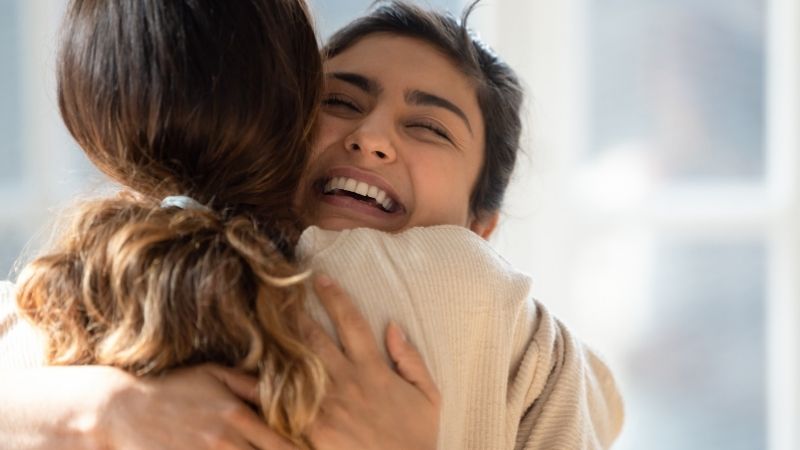 It has been a truly chaotic time for America, with division raging. But as we continue to navigate these struggles, the Bible offers a consistent reminder of what truly matters: love.
Scripture repeatedly calls us back to a love for God and a love for others, and this reality doesn't change regardless of what's unfolding in the broader culture. That's why "love" is included by Paul as a Fruit of the Spirit in Galatians.
READ ALSO: FRIENDSHIP IN THE BIBLE: 25 BIBLE VERSES ABOUT FRIENDSHIP
Let's explore just five of the verses about love in the Bible — and movies that can help us recenter ourselves and remember what truly matters. Our Christian Movies That Teach the Fruit of the Spirit devotional has nine devotions featuring movies that demonstrate the virtues Paul instructs us to develop.
Here are five verses to consider as we talk about the power and presence of love in the Bible:
Love in the Bible: John 15:12 (NIV)
"My command is this: Love each other as I have loved you."
When we look at love in the Bible, it's clear that Jesus' command is for us to care for one another in the same way he has loved us. This can be a convicting reminder amid a world torn apart and divided. But it's essential we revisit verses like John 15:12 to fully understand how love in the Bible translates into action in our own lives.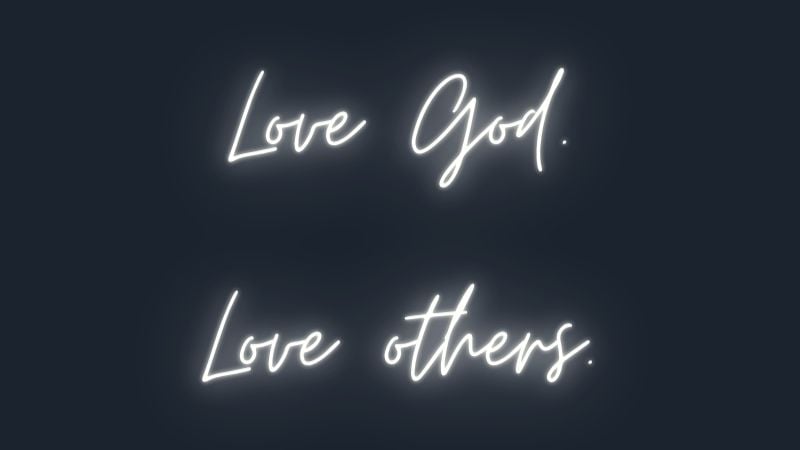 Living Out Love: Romans 13:10 (NIV)
"Love does no harm to a neighbor. Therefore love is the fulfillment of the law."
Romans 13:10 offers another powerful reminder for us to love our neighbor. We should do no harm to those around us, and we must remember as we explore love in the Bible that kindness and care isn't dependent on agreement with another person. In the end, we are called to goodness and compassion no matter what.
READ ALSO: 5 TRANSFORMATIONAL SCRIPTURES (AND MOVIES) ABOUT LOVE
Love in the Bible & Enemies: Luke 6:27-28 (NIV)
"But to you who are listening I say: Love your enemies, do good to those who hate you, bless those who curse you, pray for those who mistreat you."
In an "us vs. them" culture, it's easy to overlook the reality of love in the Bible. But Jesus makes it plenty clear when He tells us to love our enemies and to even extend ourselves to "do good" to anyone who hates us, offering prayers and compassion even to the people who mistreat us. These are powerful reminders during times of division — convicting sentiments that can help call us back to living out truth.
Fulfilling the Law: Galatians 5:14 (NIV)
"For the entire law is fulfilled in keeping this one command: 'Love your neighbor as yourself.'"
We get another reminder of the importance of love in the Bible in Galatians 5:14 when we are told to love our neighbor as ourselves. When we see this as being linked to the fulfillment of the law, we're offered yet another convicting moment to consider how well we are truly loving others.
READ ALSO: 7 BIBLE VERSES TO HELP YOU FIGHT FEAR AMID CHAOS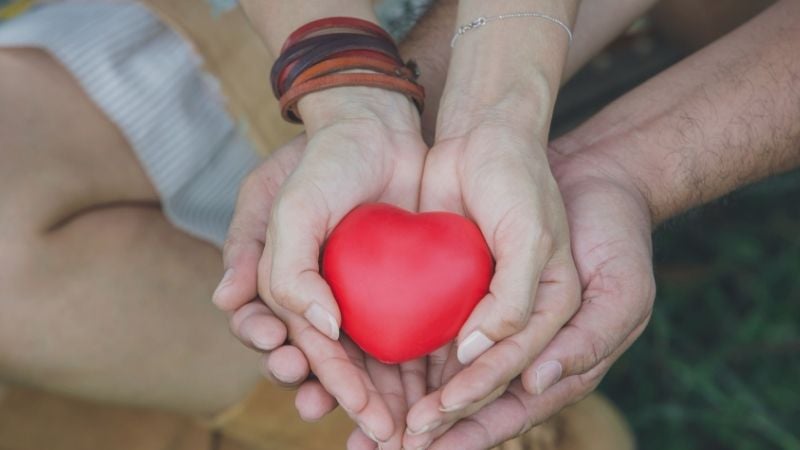 Love in the Bible: John 13:34-35
"A new command I give you: Love one another. As I have loved you, so you must love one another. By this everyone will know that you are my disciples, if you love one another."
We get another powerful reminder about the power of love in the Bible when we encounter John 13:34-34, a scripture about love in the Bible that reminds us that people will know Christ-followers by our love. When we consider what we tweet, Facebook and say publicly, this reminder can often be convicting. And in a chaotic culture, we must perhaps consider these verses more than ever.
Want to learn more about the power of love, while also grabbing a powerful devotional that points you to powerful entertainment on the subject? Download our Fruit of the Spirit Devotional today.