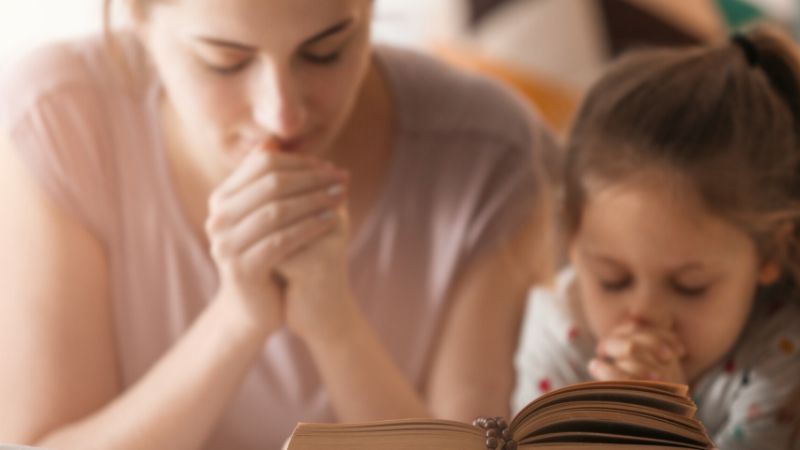 Prayer is an essential part of the Christian experience. And with the rise of technology comes the opportunity to seek out a different kind of prayer group — an online gathering of like-minded Christians who are willing to answer your online prayer request.
READ ALSO: 10 Best Online Prayer Request Groups and Communities
While meeting in person at a church for sermons and small groups is essential, finding an online prayer group can actually be a beneficial component of the Christian experience. After all, the Bible tells us the following in 1 Thessalonians 5:16 – 18 (NIV): "Rejoice always, pray continually, give thanks in all circumstances; for this is God's will for you in Christ Jesus."
So, we have some exciting news. If you're looking to post an online prayer request or pray for others, look no further than Pure Flix's Pure Inspiration Community, a Facebook prayer group that allows you to post prayer requests, encouraging Bible verses and plenty more.
Where to Find the Prayer Group
If you have an online prayer request or you're looking for a powerful community to connect to, head over to Facebook and join the Pure Inspiration Community. Finding community is important, particularly when it comes to growing our faith.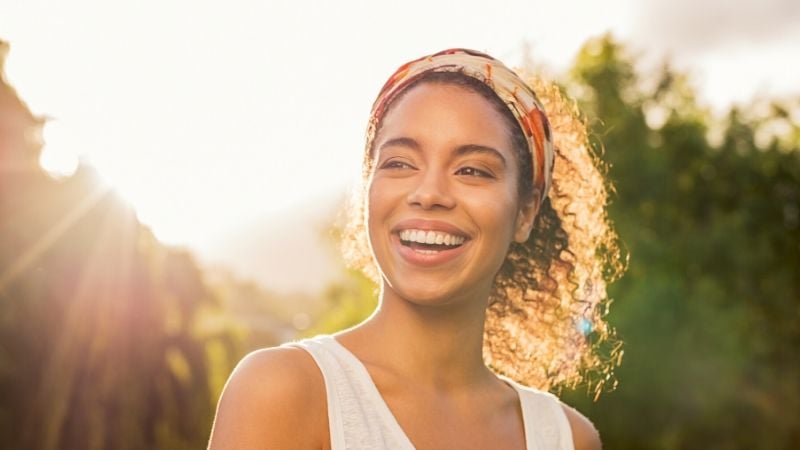 Colossians 3:15 (NIV) reads, "Let the peace of Christ rule in your hearts, since as members of one body you were called to peace. And be thankful."
The Pure Inspiration Community is a gathering place for people to be inspired by the many ways God works in our lives. Join this prayer group to not only receive inspiration from our team, but to connect with a community of people who are committed to inspiring each other.
JOIN THE PURE INSPIRATION COMMUNITY TO SUBMIT PRAYER REQUESTS
So, how do you use the prayer group?
Online Prayer Requests Are Easy
Using The Pure Inspiration Community is easy. If you have a Bible verse to share, an encouraging word, or an online prayer request, you simply need to request to join the Pure Inspirational Community.
From there, you simply post and your message will go through an approvals system. It's easy! And all of us can use a place to post if and when we need it. Philippians 4:6 – 7 (NIV) reminds us not to fear and to give everything up to the Lord:
"Do not be anxious about anything, but in every situation, by prayer and petition, with thanksgiving, present your requests to God. And the peace of God, which transcends all understanding, will guard your hearts and your minds in Christ Jesus."
Plus, every Sunday evening we post a call for prayer on the Pure Inspiration Community. So, you'll be able to join a place where you can comment and note your prayer requests for the week ahead.
And every Wednesday, we'll be calling for gratitude reports! So, join the prayer group to not only post your online prayer request each week, but to also note the many ways God has been faithful and answered prayers.
Or, perhaps you simply want to note the simple things you're grateful for.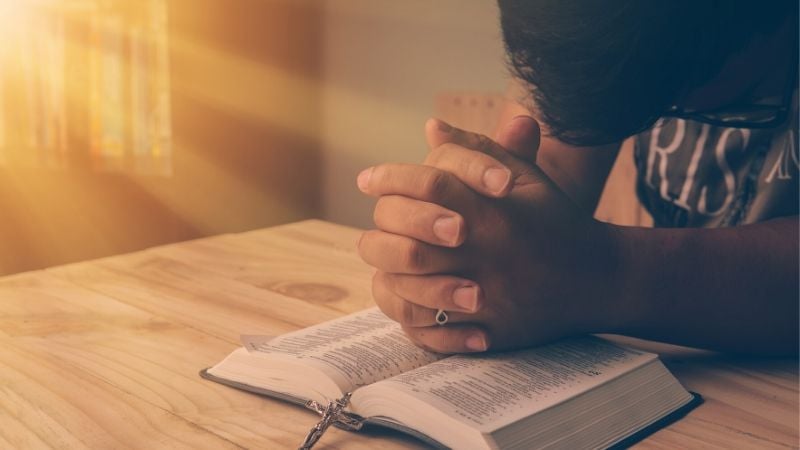 Why We Pray and Post Online Prayer Requests
The Pure Inspiration Community is just one of the tools that can help you remain active in your Christian walk. Even if you already have a prayer group at your church or home, this is a way to join a highly-active community of like-minded believers.
So, as you consider a new place for each prayer request, remember why we pray:
Prayer connects us to God
Prayer connects us to others
Prayer is selfless
Prayer changes hearts and lives
Prayer teaches us obedience
Prayer strengthens our faith
Prayer keeps us accountable
And the list goes on! So, be sure to head on over to the Pure Inspiration Community right now to join a powerful prayer group. Your online prayer request will catch the attention of thousands of like-minded Christians just like you!
Plus, if you're looking for a prayer guide, look no further. Pure Flix has you covered!