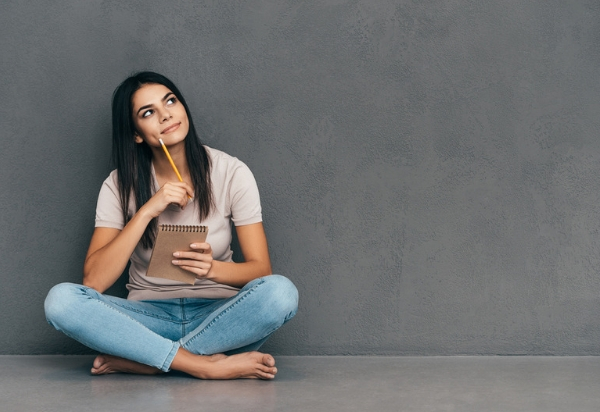 Life can be both beautiful and difficult, with different seasons ushering in a variety of emotions, victories and struggles. Tough national anniversaries like 9/11 or the loss of loved ones in our personal lives remind us of the fragility and pain life can sometimes usher in — events and remembrances that call us to seek God's face to get through the difficulties.
Luckily, there's plenty of insight in the Bible to guide us through the difficult times, with uplifting Bible verses and story-driven inspiration in the Bible that can help us reflect on all we have to be grateful for.
So, let's explore some of the inspirational Bible verses that you can rely on as you navigate through life and praise God for all He's doing:
Uplifting Bible Verses: James 1:2-4 (NIV)
"Consider it pure joy, my brothers and sisters, whenever you face trials of many kinds, because you know that the testing of your faith produces perseverance. Let perseverance finish its work so that you may be mature and complete, not lacking anything."
We will no doubt face troubles in life, but James 1:2-4 reminds us that we must have perseverance to carry on through good and difficult times, alike. This is an uplifting reminder when life gets tough — that we can survive and thrive with Christ on our side.
READ ALSO: Jesus' Sermon on the Mount: 8 Life-Changing Lessons
Inspiration in the Bible: John 14:27 (NIV)
"Peace I leave with you; my peace I give you. I do not give to you as the world gives. Do not let your hearts be troubled and do not be afraid."
Jesus reminds us not to be troubled by what unfolds in the world and not to be afraid. As we reflect on gratitude and happiness, let's remember that God can give us peace no matter what's unfolding in our lives. This is an incredibly comforting reality.
Inspirational Verses: Philippians 4:6 (NIV)
"Do not be anxious about anything, but in every situation, by prayer and petition, with thanksgiving, present your requests to God."
Another inspirational reminder comes in Philippians 4:6, when we are told that anxiousness shouldn't overtake us and that prayer is the answer. Thanksgiving is essential to live out, no matter what is unfolding in our lives.
READ ALSO: 20 Bible Verses About Strength: God's Word on Faith in Hard Times
Uplifting Bible Verses: Philippians 4:12-13 (NIV)
"I know what it is to be in need, and I know what it is to have plenty. I have learned the secret of being content in any and every situation, whether well fed or hungry, whether living in plenty or in want. I can do all this through him who gives me strength."
True gratitude and inspiration can be gleaned from intentionally living in a way that expresses thankfulness no matter what we are facing. And when life does indeed turn south or an obstacle seems insurmountable, there is this reminder that we can do anything through Christ Jesus.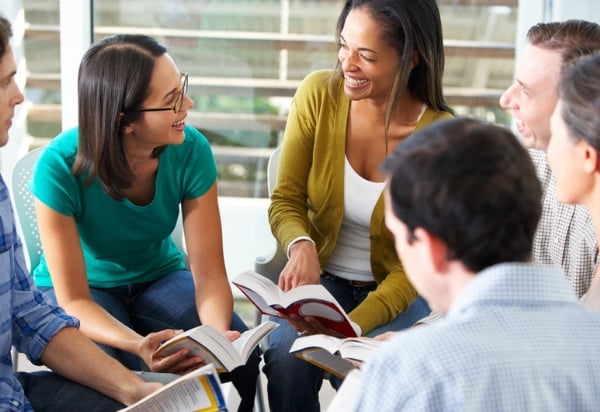 Powerful Bible Verses: Romans 15:13 (NIV)
"May the God of hope fill you with all joy and peace as you trust in him, so that you may overflow with hope by the power of the Holy Spirit."
Are you looking to "overflow with hope?" Romans 15:13 reminds us that God can fill us with that hope. If you're looking to be uplifted, this is one of the inspirational Bible verses will help accomplish that goal.
Inspirational Verses: Deuteronomy 31:6 (NIV)
"Be strong and courageous. Do not be afraid or terrified because of them, for the Lord your God goes with you; He will never leave you nor forsake you."
You can also find inspiration in the Bible when it comes to dealing with people who might oppose you or your faith. No matter what, turn to God and remember to love God and love others. Strength and courage come from Him.
READ ALSO: 38 Powerful Bible Verses For Overcoming Life's Struggles
Inspiration in the Bible: Proverbs 17:17 (NIV)
"A friend loves at all times, and a brother is born for a time of adversity."
When you're looking for inspiration, also be sure to turn to those around you. God gives us other people to help guide us with inspiration, godly advice and plenty more. But don't only look to others who can help you; also be sure to be a source for your friends when they need to hear positive messages.
Uplifting Verses: Galatians 6:9 (NIV)
"Let us not become weary in doing good, for at the proper time we will reap a harvest if we do not give up."
Part of remaining uplifted and inspired is pushing back against the weariness that can come in life. Galatians 6:9 reminds us that we shouldn't "become weary in doing good." This is a positive reminder for all of us, especially if we find ourselves struggling.
LOOKING FOR HOPE? Watch Uplifting Movies and TV Shows Right Now on PureFlix.com
Bible Verses About God's Love: Lamentations 3:22-23 (NIV)
"Because of the Lord's great love we are not consumed, for his compassions never fail. They are new every morning; great is your faithfulness."
If and when you have a bad day, remember: inspiring Bible verses like Lamentations 3:22-23 remind us that God's mercies are new every morning. You can push the reset button and start over — and that's something worth pondering and remembering!
Inspirational Bible Verses: Romans 12:10-11 (NIV)
"Be devoted to one another in love. Honor one another above yourselves. Never be lacking in zeal, but keep your spiritual fervor, serving the Lord."
Romans 12:10-11 is another area of scripture that compels us to honor one another and to keep our "spiritual fervor" while serving God. If we're looking for inspiration, we can turn to the Lord. The reminder to love God and love others here is important.
Uplifting Bible Verses: John 16:33 (NIV)
"I have told you these things, so that in me you may have peace. In this world you will have trouble. But take heart! I have overcome the world."
When the world has us feeling pained and downtrodden, John 16:33 becomes one of the most inspiring Bible verses imaginable. Jesus reminds us here that he has overcome the world. So, when you're feeling life's struggles holding you down, remember that no matter what happens, Jesus can give us peace.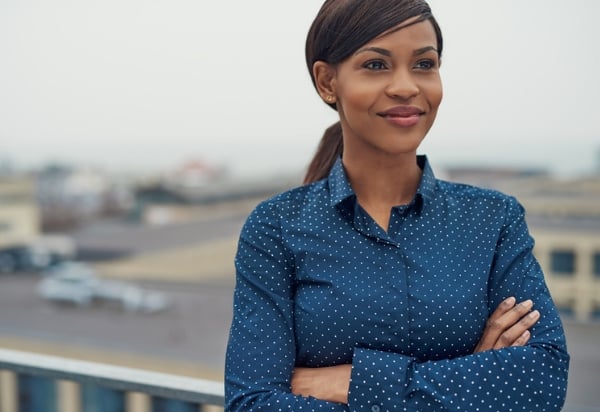 Bible Verses About Strength: Psalm 46:1-3 (NIV)
"God is our refuge and strength, an ever-present help in trouble. Therefore we will not fear, though the earth give way and the mountains fall into the heart of the sea, though its waters roar and foam and the mountains quake with their surging."
This Old Testament area of scripture encourages us to seek inspiration and strength through God. Again, it's a reminder that no matter what we face, there is grace and hope. And that's inspiring!
READ ALSO: 12 Bible Verses for Strength and Courage Amid Illness
Inspiration in the Bible: 1 Corinthians 16:13 (NIV)
"Be on your guard; stand firm in the faith; be courageous; be strong."
When you stand on truth you can never go wrong. When it feels like life has thrown you into quicksand, stand firm in your faith and seek God. Many times, we find ourselves struggling to move forward, yet we forget to turn to the only source who can truly sustain us. Our strength can be found in Him.
Reliance in the Bible: Psalm 23:1 (NIV)
"The Lord is my shepherd, I lack nothing."
This short Bible verse offers us a reminder that, with God, we lack nothing. Sometimes it's the simple reminders that carry the most weight. Keep this in mind as you navigate struggles.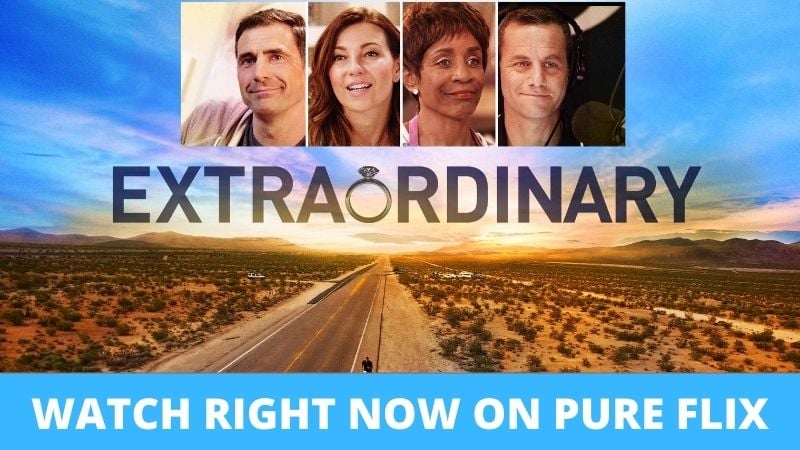 Uplifting Bible Verses: Luke 12:25-26 (NIV)
"Who of you by worrying can add a single hour to your life? Since you cannot do this very little thing, why do you worry about the rest?"
Last but not least comes Luke 12:25-26 — a powerful verse for the worriers out there. God has our backs, and we must remember that allowing fear and worry to steal our joy accomplishes nothing. Be uplifted by seeking God first no matter what.
Feeling inspired and want more? You can also head over to PureFlix.com to stream uplifting movies and TV shows. In addition to movies like "12 Days With God," you can watch powerful shows like "The Healing Tribe."
"The Healing Tribe" is about using the tools God has given us to live an abundant life. This series brings together a tribe of women, who share their experiences of walking out of chronic illness, addictions, trauma, relationship issues, depression and anxiety to live in health and peace that God has promised. Stream the series right now.
And watch thousands of other films and series like these by taking advantage of your free PureFlix.com trial. You'll have access to thousands of kid and family-friendly movies, TV shows and original programs — fun for the whole family.