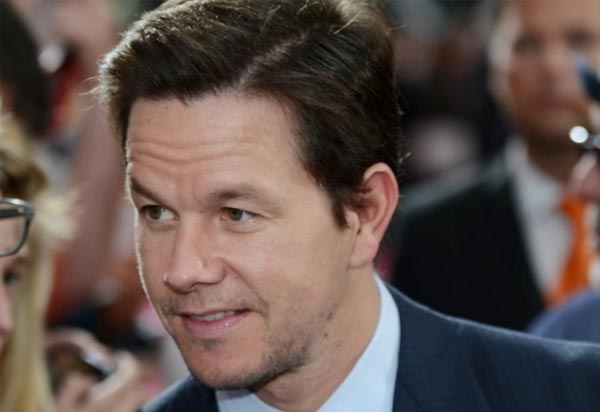 Actor Mark Wahlberg has long credited his deep faith with helping turn his life around. While millions know Wahlberg as an entertaining and beloved performer, his early years actually started out quite differently.
As a teen, Wahlberg found himself in a great deal of trouble. Dabbling in drugs and the street life landed him behind bars — but it was faith that changed everything.
Wahlberg turned to a priest when he left prison, adhered to the Catholic faith and never looked back. And the results have been pretty stunning.
"Once I focused on my faith wonderful things started happening for me, and I don't mean professionally – that's not what it's about," he told The Catholic Herald back in 2010. "I want to serve God and to be a good human being and to make up for the mistakes I made and the pain I put people through. That's what I'm praying for, and I recommend it to anybody."
READ ALSO: 'God Is Good': Chris Pratt's Powerful, Post-Wedding 'God' Message
And Wahlberg wasn't done there, as he expanded on the importance of faith in his life, emphasizing his decision to keep prayer at the forefront of each day.
"Being a Catholic is the most important aspect of my life," he said. "The first thing I do when I start my day is, I get down on my hands and knees and give thanks to God. Whenever I go outside of my house, the first thing I do is stop at the church."
Wahlberg went on to say that he knows he's "doing the right thing" when he starts his day with prayer and getting himself focused. Nearly a decade later, not much has changed.
Wahlberg still starts every day with prayer. And according to The Christian Post, his personal schedule was posted online last year, and it showed him going to bed at 7:30 p.m., getting up at 2:30 a.m. and praying for 30 minutes between 2:45 - 3:15 a.m. Talk about devotion!
READ ALSO: God's Calling: David A.R. White's Amazing Journey to Hollywood
It's clear that Wahlberg has been consistent in recent years when it comes to adhering to his beliefs. During a Facebook video back in 2016, he called his faith "the anchor" that supports all he does in life, and he further expanded upon what he asks for in prayer.
"My Catholic faith is the anchor that supports everything I do in life," he said. "In my daily prayers, I ask for guidance, strength in my vocation as a husband and as a father."
Wahlberg also told Relevant last year that he reads a morning devotional each day, and that he prays for the "those that are less fortunate, those that don't have God in their life and then all the responsibilities that I have as a husband, as a father."
The actor, who said he offers gratitude to God, also told The Christian Post last year that he often prays for his own children and their decision-making.
READ ALSO: Sadie Robertson Is Getting Married! Watch Her Touching Engagement
"I pray that they're going to do the right thing, that they're going to help people and make a positive impact on the community and on everyone they interact with," he said. "I pray that they'll be good people, that they'll be loving and compassionate, whether they want to be doctors, lawyers — whatever they want to be, that's all that really matters."
Wahlberg's powerful decision to change his life, and his adherence to faith certainly make him a unique fixture in Hollywood.