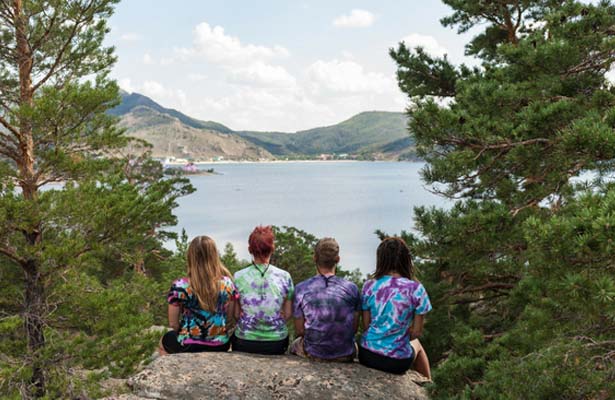 The benefits of sending your child to Christian summer camp are numerous. The memories and friends they'll make, the spiritual tools they'll acquire, and the lifelong impact even one week at camp can have are clear. If you went to camp as a child or teen, you probably have fond memories of crazy games, amazing bonfires, and learning how to grow your relationship with God.
In today's fast-paced world, disconnecting from technology to be in the presence of God and nature is a powerful thing, and Bible camp can provide the perfect opportunity to unplug. But choosing the right camp experience can be tough, with countless options in most states. If you're looking for the perfect camp to send your kids, be sure to consider the following questions:
What Kind of Experience Do They Want?
There are two kinds of summer camps: the kind that focuses on camping, and the kind that focuses on vacation. Both are great. Both experiences will offer similar benefits, so it really comes down to preference. Some camps have cabins, but no electricity. Some camps have no hot water. Some offer hotel-like "lodge" accommodations. Depending on what your child is used to (or expects), truly "roughing it" can be tricky. Consider these distinctions when choosing where to send your child.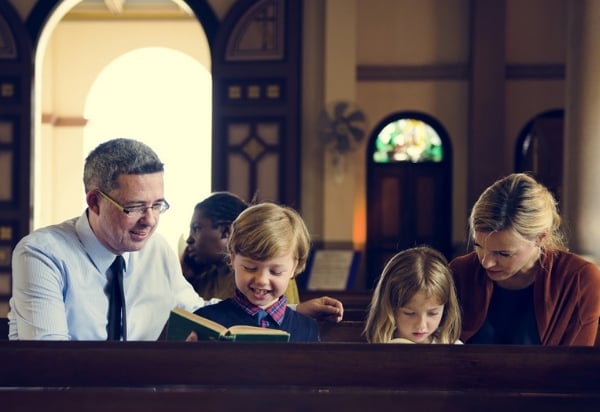 Does Denomination Matter to You?
Just like churches, Christian summer camps are often affiliated with a specific denomination and doctrinal set. If you are a part of a specific Christian denomination, this may be important to you. Usually, you can find a camp's mission or doctrinal statement online, but if not, just give them a call or ask around! If you have specific expectations about what your kids will be taught at camp, this is an important step.
Read Also: 53 Good Deeds YOU Can Do This Summer
What's their Relationship with Christ?
Some ministries focus on evangelism, some on discipleship. If you're not sure that your child has their own relationship with Christ, camps like those designed by YoungLife focus on a fun experience and sharing the gospel. Other camps may focus on growing an existing relationship with Christ, diving a little deeper into theology. It is important to evaluate where your child is at to know what experience will benefit them most.
Are You Willing to Travel?
If you live in an urban area, it is going to be harder to find a Bible camp close to you. If you're willing to travel to a state in the West or Midwest, you'll find dozens of Christian summer camps in nearly every state. Are you willing to sacrifice the time or money to get your child (or even your entire family) across the country? If not, consider a camp closer to home, even if it doesn't provide the "mountain retreat" feel you may have expected.
What's Your Budget?
This question is similar to the last one. Camps that offer lodge accommodations or have pools and other fancy amenities are simply more expensive. Roughing it with tents or simple cabins may sound intimidating, but counselors and camp staff are trained to help kids of all ages learn to love this kind of environment. Even if you're sending your children to a low-budget summer camp, you're not sending them to the middle of nowhere. They'll be with caring staff trained to handle most any situation… even bears.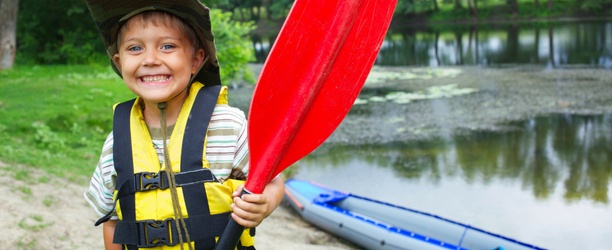 Is a Lake Important to You?
If you had your own summer camp experience, you probably have a very specific idea of what your own kid(s) will (or should) experience. If you went to a camp that included kayaking and swimming and jumping off a long dock into freezing water… you might expect the typical summer camp experience to include that as well. But even in states where lakes are easy to find (like Montana, Minnesota or Michigan), not every camp has a waterfront property.
Read Also: 33 Homeschooling Activities to Do Before Summer Ends
Will They Go Back Every Year?
Camp is most impactful as an annual tradition. This may not be possible for your family, and that's okay. But if you're planning to send them every year, you might want to find a summer camp a little closer to home or a relative you know so visits can be combined.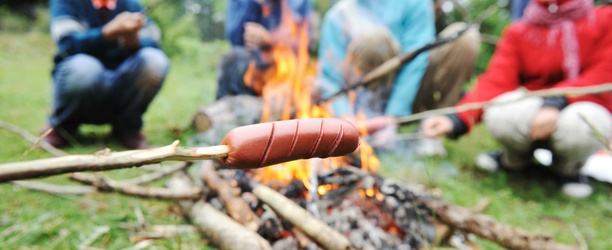 Have They Stayed Away for Long Periods Before?
Not every child is ready to spend a week (or more) away from their parents. Many summer camps offer daytime-only camps that offer a similar experience without the overnight part. For younger kids, this may be a better option.
But don't assume that just because your child has never been apart from you before means they aren't ready. Instead, prepare them for how to handle homesickness, and assure them that you will be excited to see them at the end of camp. Most kids feel a little nervous the first day or two, but by the end of camp, they never want to leave!
Read Also: 10 Summer Movies Your Kids Will Love
Does Your Child Have Specific Interests or Hobbies?
The typical summer camp experience may not be right for your child. Instead, maybe there is a specific hobby or activity they love. Do they like horses? Send them to aChristian horsemanship camp. Do they play an instrument? Send them to Camp Rock to learn from their favorite Christian music artists. Christian summer camp doesn't have to be limited to cabins and hiking. There are tons of options to fit any kid.
For more great parenting advice, Christian news, lifestyle and entertainment articles, be sure to subscribe to Pure Flix Insider so you never miss a post.