No matter what you face in life, God is there to pick you up, guide your path and infuse your life with hope. There are countless Bible verses that can help us deal with traumatic events, with many scriptures offering guidance when it comes to how to get over trauma.
Life can often be difficult, with each of us facing scenarios that we would have never expected — situations and events that can deeply impact us and even change the trajectory of our lives. With reliance on scripture, emotional healing can be sought.
Christian Trauma Recovery: Turn to Christ
No matter what happens in life, it's important to turn to God and to place reliance upon Him. If you're looking for how to get over trauma, taking this step — this leap of faith — and prayerfully seeking answers is one way you can seek greater understanding.
READ ALSO: 5 Amazing Mothers in the Bible Who Teach Truly Timeless Lessons
One of the most profound elements of the Bible are the stories of well-known Christians who have overcome obstacles and traumas.
In scripture, emotional healing emerges throughout numerous stories — and there are countless Bible verses for healing and strength. We will deal with these in a bit, but before we do, let's explore the importance of seeking help when needed.
How to Get Over Trauma: Seek Help From Others
Many times, it's essential to speak with pastors and counselors about past trauma. Looking for Christian guidance can sometimes help us navigate the pain and difficulty we have faced in life.
There are many root causes of trauma, which means Christian trauma recovery involves finding the right people to speak with — people who specialize in understanding these root causes and catalysts.
There are specialized programs for military members, and counselors and others might specialize in certain types of guidance. It's worth searching to find the right fit for your needs, and asking others for help in the process.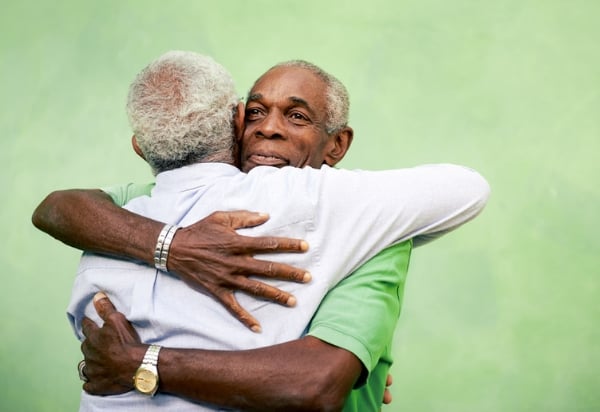 Help for Others Seeking Christian Trauma Recovery
Maybe someone in your life is looking for ways to get over their specific type of trauma. You can be a helpful resource in their Christian trauma recovery. Sometimes this means merely listening to his or her story.
READ ALSO: 20 Bible Verses About Strength: God's Word on Faith in Hard Times
But beyond that, perhaps you can help him or her connect with the right organizations and resources. Aundi Kolber offered up some tips and food for thought in a 2017 blog piece for Relevant, writing:
After a safe, connected relationship with a survivor is created, it can be helpful to strategize with them the ways you can help them connect to resources.
Do they need someone to watch their kids while they go to counseling? … Do they need someone to sit with them in the doctor's waiting room? All of these simple elements can provide important support as folks move toward healing.
You can also find ways to point people toward scripture, emotional healing advice and other spiritual resources that will guide them in their recovery process.
Christian Trauma Recovery: Find Healing by Remembering God's Truths
Paul Maxwell, at DesiringGod.org, wrote an important list of reminders for victims of trauma — truths to remember amid the painful storms of life.
Maxwell reminds us that "God remembers evil." He explains that God knows our pain and doesn't forget evil and sadness, and that "God wants you to come to Him with every honest, painful detail."
He also notes that the Bible is filled with examples of people who have gone through horrible traumas. Through Bible verses and stories about their struggles, we're given a lens into ways in which we can overcome the odds. Maxwell writes:
The narratives in the Old Testament are awkwardly full of details. Like peering at surveillance footage, God inspired the authors to exposit the events with brutal accuracy. Judah and Tamar (Genesis 38). A Levite and his concubine (Judges 19). Amnon and Tamar (2 Samuel 13). These are ugly, awful stories about traumatic experiences among God's faithful ones. God didn't intervene to prevent the abuse. God didn't micromanage the suffering, or give the victims a clean and quick "recovery story." And yet he still put them on stage in His redemptive story.
Judah and Tamar interrupt the Joseph narrative. The Levite and his concubine interrupt the final cycle of Judges. Judah and Tamar interrupt David's saga with Bathsheba and Absalom. God interrupts the stories of redemption with short stories of lives interrupted by trauma, some that are never resolved for us.
Other Bible verses for healing and strength show us how God has worked in the lives of those who have faced profound challenges. Consider Naomi and her stunning qualities of kindness and love for others.
READ ALSO: 38 Powerful Bible Verses For Overcoming Life's Struggles
In a 10-year period, Naomi lost her husband and two sons. After both she and her daughters-in-law were widowed, she made the decision to return to Judah, her homeland that she had left years before.
She encouraged the daughters-in-law to stay in Moab, but one of them — Ruth — refused and decided to go with Naomi. After experiencing so much pain, Naomi and Ruth serve as wonderful examples of overcoming trauma and pain, being there for one another and offering guidance.
Naomi helps Ruth find a new husband and we see through her traumatic journey that hope can be found amid the ashes. This, of course, is just one example that shows emotional healing in scripture.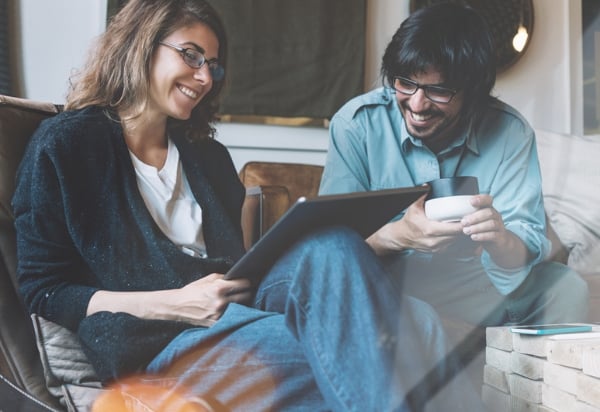 Scripture for Emotional Healing
We'll leave you with some Bible verses worth reading if you're working on how to recover from trauma while relying on God in the process. These Bible verses about healing and comfort serve up some important and powerful reminders amid our own struggles — but they can also be shared with those people who are going through various challenges:
"So do not fear, for I am with you; do not be dismayed, for I am your God. I will strengthen you and help you; I will uphold you with my righteous right hand." - Isaiah 41:10 (NIV)
"Do not be anxious about anything, but in every situation, by prayer and petition, with thanksgiving, present your requests to God." - Philippians 4:6 (NIV)
"I know what it is to be in need, and I know what it is to have plenty. I have learned the secret of being content in any and every situation, whether well fed or hungry, whether living in plenty or in want. I can do all this through him who gives me strength." - Philippians 4:12-13 (NIV)
"He gives strength to the weary and increases the power of the weak." - Isaiah 40:29 (NIV)
"You are my hiding place; you will protect me from trouble and surround me with songs of deliverance. I will instruct you and teach you in the way you should go; I will counsel you with my loving eye on you." - Psalm 32:7-8 (NIV)
If you're looking for other Bible verses about healing and comfort consider reading this — or this. Also, be sure to stay tuned to The Pure Flix Insider blog for daily, inspiring content.