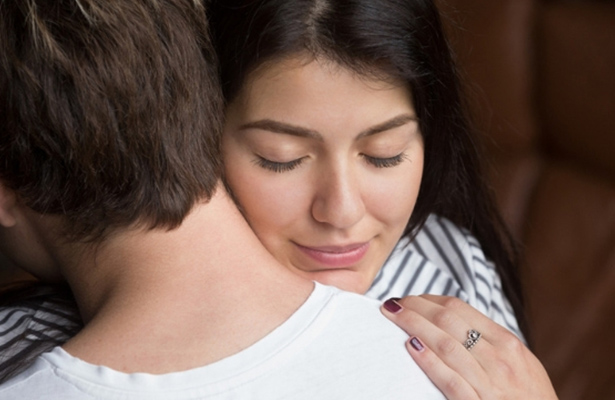 Forgiveness is at the core of the Christian gospel. It is simultaneously one of the most beautiful and difficult acts for human beings to embrace and live out, but luckily we are offered the most profound example of how to forgive when we examine God's love for mankind. The Lord so loved humanity that He sent Jesus Christ to sacrifice himself and die for every person's sins.
So, whether you're dealing with how to forgive yourself or how to forgive someone else — or even how to ask God for forgiveness yourself — there's a readily available blueprint for how to forgive: the Bible.
John 3:16 (KJV) gives us the core of the gospel. It reads, "For God so loved the world, that he gave his only begotten Son, that whosoever believeth in him should not perish, but have everlasting life." It is with this love in mind that we are called to believe in Christ, to follow Him and to embrace His sacrifice as we see His ultimate example of how to forgive.
READ ALSO: 5 Healing Prayers for Forgiveness
Here's what the scriptures tell us about forgiveness:
"As far as the east is from the west, so far hath he removed our transgressions from us." - Psalm 103:12 (KJV)
God's love is monumental. We might question how to forgive in our own lives, but it all starts with recognizing His love for us and His willingness to forgive us no matter what we've done.
"If we confess our sins, he is faithful and just to forgive us our sins, and to cleanse us from all unrighteousness." - 1 John 1:9 (KJV)
As we explore how to forgive, we must recognize that the core of understanding is rooted in how to ask God for forgiveness. When we come to recognize the core of the gospel message in John 3:16, we can sit down and pray to God.
The Billy Graham Evangelistic Association has this to say about confessing our sins:
We can't earn salvation; we are saved by God's grace when we have faith in His Son, Jesus Christ. All you have to do is believe you are a sinner, that Christ died for your sins, and ask His forgiveness. Then turn from your sins—that's called repentance. Jesus Christ knows you and loves you. What matters to Him is the attitude of your heart, your honesty.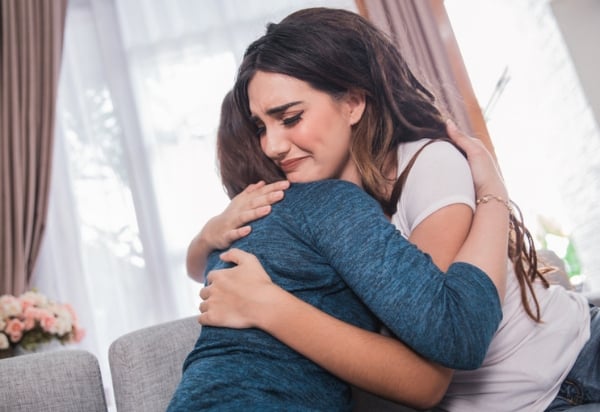 Saying a prayer won't "save" us, but it's a step in the right direction toward letting God know that we recognize that we are sinners in need of Jesus' love for forgiveness. One potential prayer along these lines is as follows:
"Lord, I know that you sent Jesus to die for my sins — and I know that I'm a sinner in need of redemption. As I explore how to forgive others, I recognize that Christ Jesus forgave me at the cross. I want to trust Jesus as my savior and follow Him for the rest of my life. Please guide me and help me to follow Christ in all that I do. In Jesus name I pray, Amen."
Again, this is a starting point. But it's an important prayer centered on how to ask God for forgiveness. From there, you can build a relationship.
READ ALSO: 5 Inspirational Stories of Forgiveness You Won't Forget
"Who hath delivered us from the power of darkness, and hath translated us into the kingdom of his dear Son: In whom we have redemption through his blood, even the forgiveness of sins." - Colossians 1:13-14 (KJV)
It's important to recognize that Jesus "delivered us from the power of darkness." This is a profound reminder — that we can find redemption and learn how to forgive someone based on the forgiveness we've been given for our own wrongs.
"To the Lord our God belong mercies and forgivenesses, though we have rebelled against him." - Daniel 9:9 (KJV)
No matter how bad your actions or words are or once were, it's never too late to learn how to forgive yourself and to ask God for forgiveness. God is merciful and we can always go to Him to seek redemption.
"Then came Peter to him, and said, Lord, how oft shall my brother sin against me, and I forgive him? till seven times? Jesus saith unto him, I say not unto thee, Until seven times: but, Until seventy times seven." - Matthew 18:21-22 (KJV)
When we consider the forgiveness God has given us, we also must learn how to forgive someone else who has wronged us. Jesus makes this very clear when discussing how to forgive a person who has wronged another individual over and over again.
"For if ye forgive men their trespasses, your heavenly Father will also forgive you: But if ye forgive not men their trespasses, neither will your Father forgive your trespasses." - Matthew 6:14-15 (KJV)
The Bible makes it clear that we must remember how to forgive others if we, too, want to be forgiven by God. In fact, how we choose to handle others' wrongs has a major impact on how our tresspasses will be seen in the eyes of the Lord.
READ ALSO: 12 Bible Verses That Prove Why Repentance is Key
"Repent ye therefore, and be converted, that your sins may be blotted out, when the times of refreshing shall come from the presence of the Lord." - Acts 3:19 (KJV)
Again, remember that the key to how to ask God for forgiveness is to simply repent. Be honest and speak to the Lord about what you've done wrong. This is an ongoing process of taking sins to the Lord and not something that happens only one time. While there is typically a major realization that Christ is the savior, asking God for forgiveness is something that unfolds throughout one's life — all while living as a renewed individual under God.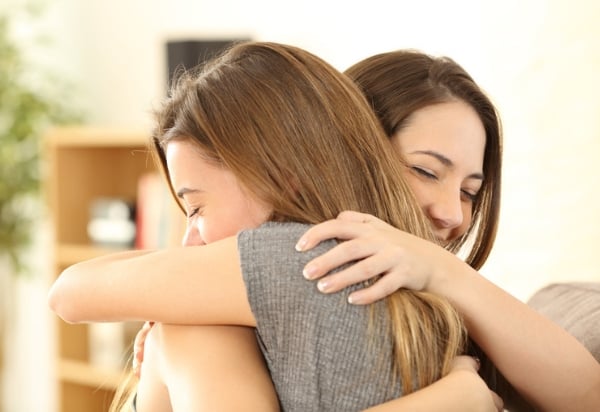 "Let all bitterness, and wrath, and anger, and clamour, and evil speaking, be put away from you, with all malice: And be ye kind one to another, tenderhearted, forgiving one another, even as God for Christ's sake hath forgiven you." - Ephesians 4:31-32 (KJV)
This is a wonderful verse to consider when remembering how to forgive someone. Be kind and "tenderhearted" toward one another. When we learn how to forgive others, we can fully live out the gospel.
Remember this as you continue to navigate how to ask God for forgiveness and how to forgive yourself. As for the latter act, remember that God loves you and has forgiven you; you matter, and that should offer immense spiritual comfort.
READ ALSO: How to Forgive Someone Who Keeps Hurting You
"Therefore if any man be in Christ, he is a new creature: old things are passed away; behold, all things are become new." - 2 Corinthians 5:17 (KJV)
When you learn how to ask God for forgiveness, you become a "new creature." It's important to remember that we allow our old selves to pass away and we embrace a new nature — one that is based on the fullness of God's love.
"And when ye stand praying, forgive, if ye have ought against any: that your Father also which is in heaven may forgive you your trespasses." - Mark 11:25 (KJV)
This verse again reminds us not to hold on to grudges and to forgive others so that God, too, will forgive us for our own grievances.
If you're still looking for more information about how to forgive and how to embrace Christ, check out this guidance from the Billy Graham Evangelistic Association. Be sure to also watch faith-affirming films and TV shows on PureFlix.com.