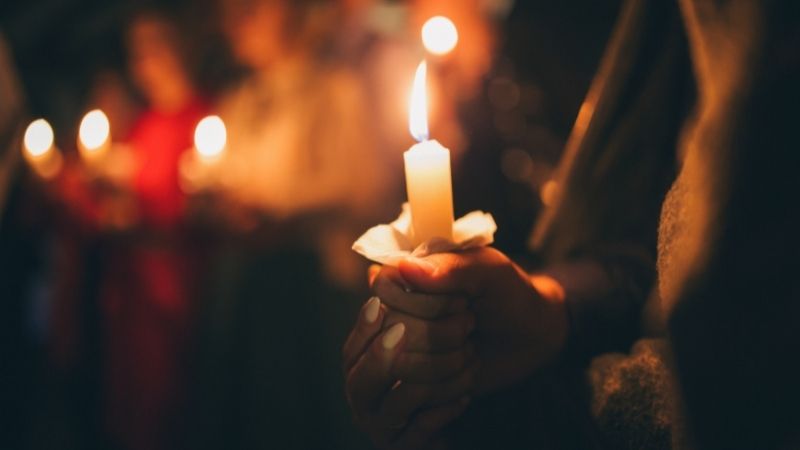 "Firsts" can be hard when you're dealing with loss and grief, especially during the holidays. Your first Christmas may be the hardest in your time of grieving. While everyone around you is celebrating, you may feel overwhelmed with loss. In your sadness, it can be tempting to avoid people and ignore the holidays, but Christmas is more than parties and sparkling lights. It's the message of hope to a people in despair. It's the very nearness of God to you and me, come to earth in the humble form of a child.
If you're dealing with grief during the holidays, here's some Christmas hope. These Bible verses and practical tips will help you maneuver the holiday while you cope with a loss.
READ ALSO: 11 Bible Verses About Sadness, Grief and Overcoming the Odds
1. Explore The Real Meaning Of Christmas
Look closer at this Bible verse about Jesus' birth:
"'The virgin will conceive and give birth to a son, and they will call him Immanuel' (which means, 'God with us.')" – Matthew 1:23 (NIV)
Imagine it! God with us. God with you. The baby in the manger is your reminder that God is near to you in your time of loss and grief. You are not alone. If you've lost someone you love this year, embrace this comfort.
2. Let This Year Be Different
Don't feel pressured to "do Christmas" like nothing has changed. At the same time, don't ignore the holiday to avoid the pain of loss and grief. Instead, find small manageable ways to bring Christmas into your home. Maybe you'll skip the tree this year, but consider setting out your favorite Christmas decorations as comforting reminders of God's nearness and presence.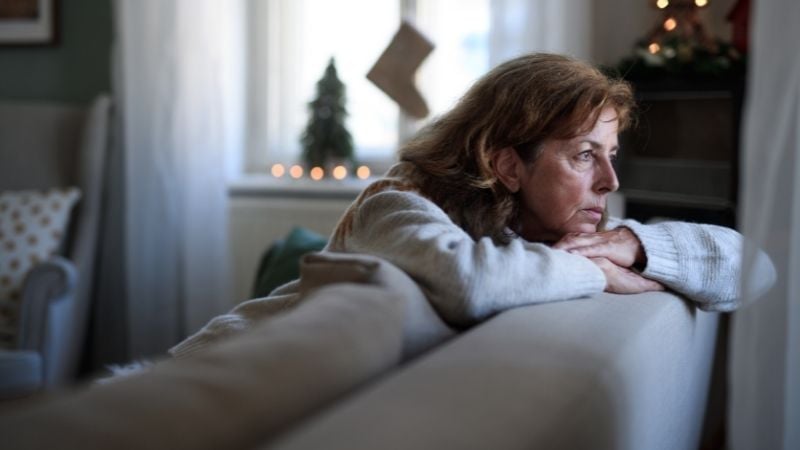 3. Surround Yourself With The Right People
Face it, even if they're well-intentioned, some people always say the wrong thing. You don't have to suffer through. Give yourself the freedom to excuse yourself and walk away – or avoid those gatherings that you know will be difficult to endure.
READ ALSO: Why It's Important for Christian to Understand Stages of Grief
4. Choose Your Activities Wisely
Allow yourself time to be alone, to contemplate and heal, without neglecting the warm friendship of others. Find the balance. And if you do stay at home, consider healthy ways to spend your evening. Turn on soft Christmas lights and create an atmosphere of hope.
Here's an uplifting Christmas movie to watch on those nights at home. "Angels Sing," starring Harry Connick Jr. tells the story of a father who is still dealing with the loss of his brother. When another tragedy strikes, he has to help his son begin to heal.
5. Don't Hold Back
Sometimes we can feel guilty if we're having fun without our loved one. Remind yourself that it's okay to step away from your sadness. They would want you to live life and enjoy! Don't allow false obligations or a misplaced sense of loyalty hold you back from experiencing and celebrating the hope that Christmas brings.
6. Take Time To Rest
Don't be surprised at low strength levels. The grieving process can be draining, emotionally, spiritually and physically. Rest when you need to and don't be afraid to opt-out of things. Your strength will return. It's interesting to read how hope plays a part in regaining strength.
"Those who hope in the Lord will renew their strength. They will soar on wings as eagles; they will run and not grow weary, they will walk and not faint." – Isaiah 40:31 (NIV)
7. Build In A Memory
Don't feel like you have to tuck away all the precious memories of your loved one. Hang that special ornament you bought on your last vacation together or make their favorite dish to share with your family. Although you can't dwell in the past, it's healthy to remember the good times.
8. Embrace Moments Of Joy
Don't be surprised if you forget your loss for a moment and actually enjoy the holiday season. It's a good sign that healing is happening. At the same time, don't be surprised or embarrassed if the floodgates open. It can happen at the most unexpected times and triggered by – anything! Excuse yourself if you need to and allow yourself time to weep. People will understand. It will get easier.
READ ALSO: Here's How Faith Can Help You Through the Stages of Grief
Christmas can be hard if you're dealing with loss and grief, but God offers comfort in the midst of your sadness. Remember the hope of Christmas. Remember that God is with you.
The Bible offers great comfort that can help you maneuver through this time of loss and grief. Here's a free download filled with Bible verses that will bring hope and healing to your heart. For more inspiration, download the free Pure Flix 5-Day Bible Verse Devotional today.