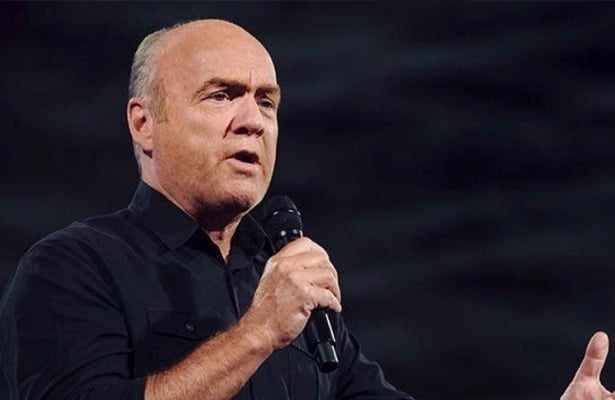 Pastor Greg Laurie, founder of Harvest Crusade and Harvest America and pastor of Harvest Christian Fellowship in Riverside, California, is issuing a challenge to Christians as he prepares to host another one of his famous evangelistic events.
"Think of someone who isn't a Christian," Laurie said in a recent video promoting the upcoming SoCal Harvest, going on to encourage people to pray for this person and invite the individual to the gathering so he or she can hear the gospel.
SoCal Harvest — an event that is designed for Christians to bring non-believing friends and family – is slated to take place from August 23 to 25 at Angel Stadium in Anaheim, California.
READ ALSO: Greg Laurie's 'Crazy, Chaotic' Childhood and His Path to Faith
Laurie went on to issue a total of three challenges to those viewing his video: Pray, extend an invitation and bring people to the event. Watch his powerful call to Christians:
"Pray for your non-Christian friend. Pray for them by name. Get your Christian friends together to pray for that person as well," he said. "Before you do anything, pray that God would open their spiritual eyes and show them their need for Jesus."
From there, he encouraged people to extend invites to their non-Christian friends, and rather than merely hope they attend the event, he encouraged Christians to accompany others.
READ ALSO: Greg Laurie: It's Time for Another 'Jesus Revolution'
"Bring them. Don't send them. Bring them," he said. "Let's all do this together for God's glory."
SoCal Harvest helps those questioning their purpose, looking for happiness or wondering if there truly is life after death — and 2019 marks 30 years of these crusade events.
This year's free So-Cal event will feature three nights of music, interviews and powerful gospel-driven messages of hope. Well-known music acts like for King and Country, Lecrae, Jeremy Camp, Chris Tomlin and Phil Wickham will also be performing.
Find out more about SoCal Harvest here.