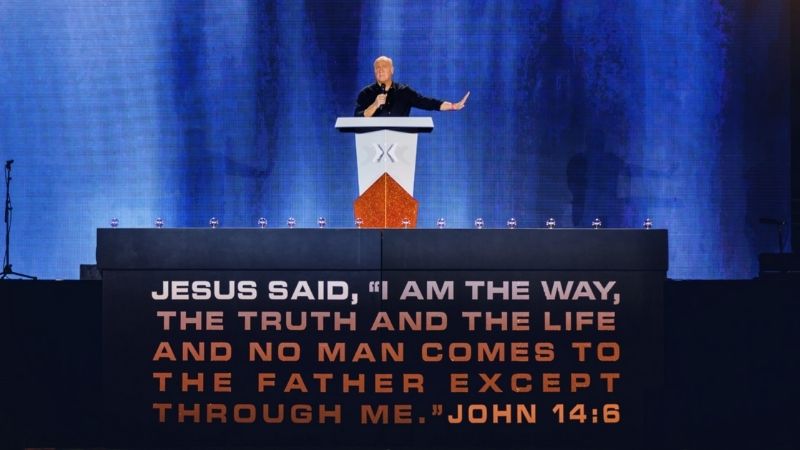 A powerful moment unfolded earlier this month at Angel Stadium in Anaheim, California: more than 6,000 people accepted Jesus as their personal savior.
SUBSCRIBE: GET INSPIRATIONAL STORIES EVERY WEEK FROM PURE FLIX
The mass conversion took place on October 3 when Pastor Greg Laurie brought his SoCal Harvest event to the stadium.
More than 40,000 people came together in person and more than 200,000 coalesced online for the evangelistic meeting — the first time Harvest has met in person since before the COVID-19 pandemic began.
Laurie provided a gospel message and implored the audience to understand that the answer to life's problems is to get to know Jesus more personally.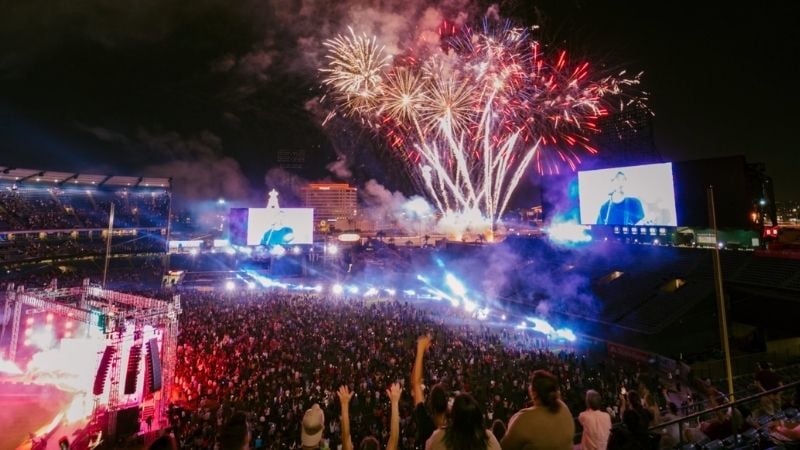 "You're noticed by God. You're loved by God. And your life can have significance. No matter what sin you have committed, God will forgive you tonight if you will ask for his forgiveness," Laurie said. "There is no good thing you can do to have eternal life. Heaven is not for good people. Heaven is for forgiven people."
In addition to Laurie's message, artists like For KING & COUNTRY and Phil Wickham performed faith-infused music.
Pray for those who accepted Jesus at Harvest — that they would experience transformed lives, peace, restoration and the neverending and abounding love of Christ.
Want more stories like this? Subscribe to our inspirational weekly news email.