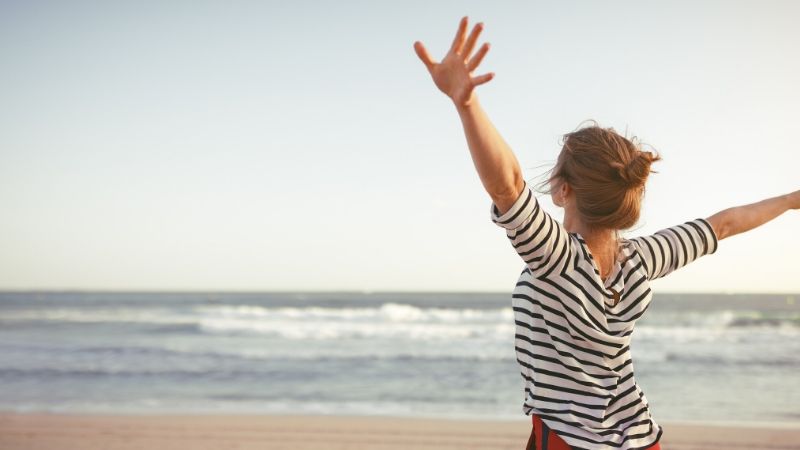 What is freedom? The dictionary defines it as "the quality or state of being free" and "the absence of necessity, coercion, or constraint in choice or action."
But freedom in the Bible — as told through scriptures on freedom — is the most telling and informative place to look for the proper definition.
READ ALSO: 10 BIBLE VERSES ABOUT FINDING TRUE FREEDOM
So, when we're looking to answer the essential question: "What is freedom?" we'd be remiss to miss what powerful Bible verses about freedom have to tell us — powerful truths that can transform our lives.
Examples of Freedom in The Bible: Paul
So, what do scriptures on freedom have to say? Well, as it turns out, plenty. We'll dive deeper into specific Bible verses about freedom, but let's first explore examples of freedom in the Bible.
One of the first examples that comes to mind is Saul (also known as Paul). Saul's conversion transformed history. While many might assume that Christianity constrains and restricts a person's choices, in all actuality freedom in the Bible is presented as coming through Christ.
And this is the case when it comes to Paul. Some of the most powerful scriptures on freedom surround his own story of encountering Jesus on the road to Damascus and, as a result, converting from one of the most fervent and horrific persecutors of Christians to one of the most transformative evangelists in history.
In the end, Paul went on to write at least 13 of the New Testament's 27 chapters — a stunning contribution that has helped shape the Christian faith. Acts 9:1-6 (read the NIV version on Biblica) tells the roots of Paul's conversion story:
Meanwhile, Saul was still breathing out murderous threats against the Lord's disciples. He went to the high priest and asked him for letters to the synagogues in Damascus, so that if he found any there who belonged to the Way, whether men or women, he might take them as prisoners to Jerusalem.
As he neared Damascus on his journey, suddenly a light from heaven flashed around him. He fell to the ground and heard a voice say to him, 'Saul, Saul, why do you persecute me?' 'Who are you, Lord?' Saul asked. 'I am Jesus, whom you are persecuting,' he replied. 'Now get up and go into the city, and you will be told what you must do.'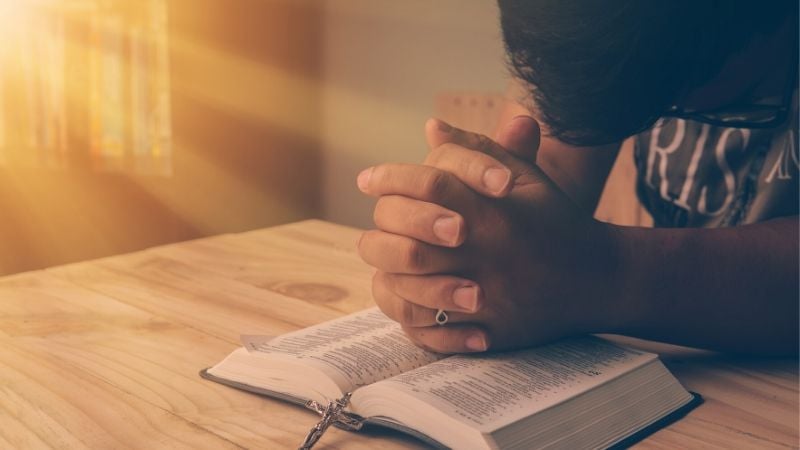 So, when we ask "What is freedom?" Paul's story is one we can look to if we want to properly understand. Scriptures about freedom can more directly address what happened to his heart, but his story is a phenomenal one that showcases the true life change that happens through Christ.
WATCH: SEE THOUSANDS OF FAITH AND FAMILY MOVIES & TV SHOWS ON PURE FLIX
Examples of Freedom in the Bible: The Woman Caught in Adultery
Many people assume that the choice we have to sin is actually true freedom — and that living as we want to live offers us true liberty.
But scriptures on freedom tell us a different story, and John 8 is yet another place where we are able to see the answer to the "What is freedom?" question.
It is in this chapter that Jesus is confronted with a scene in which religious leaders are condemning a woman who has been caught in adultery, an issue that the Bible clearly labels as sinful in nature.
But rather than condemn the women, Jesus' statements and behavior are fascinating — particularly considering the fact that religious leaders were trying to trap Jesus. John 8:3-6 (NIV) sets the stage for yet another example of freedom in the Bible:
The teachers of the law and the Pharisees brought in a woman caught in adultery. They made her stand before the group and said to Jesus, 'Teacher, this woman was caught in the act of adultery. In the Law Moses commanded us to stone such women. Now what do you say?' They were using this question as a trap, in order to have a basis for accusing him.
One of the most fascinating elements of this story is that Jesus writes in the ground with His finger while the men question Him. And then He offers one of the most interesting Bible verses about freedom — and it's a proclamation: "Let any one of you who is without sin be the first to throw a stone at her."
In the end, Jesus was left alone with the woman, and His dialogue in John 8:9-11 (NIV) provides some additional powerful scriptures on freedom.
Jesus: "Woman, where are they? Has no one condemned you?"
Woman: "No one, sir."
Jesus: "Then neither do I condemn you. Go now and leave your life of sin."
We can see from Christ's words in this example that scriptures on freedom tell us that we can find true liberty by leaving our sin behind. Jesus doesn't condemn her, yet He calls her to leave her "life of sin."
It is through leaving our life of sin and aligning with Christ that we are able to find true hope — a reality that Bible verses about freedom repeatedly drive home.
READ ALSO: WHAT IT MEANS TO FIND TRUE FREEDOM IN CHRIST
Scriptures on Freedom
"Now the Lord is the Spirit, and where the Spirit of the Lord is, there is freedom." - 2 Corinthians 3:17 (NIV)
The Bible makes it clear that we can find freedom in Christ, and that it is in the spirit of the Lord that we can find such liberty.
"'I have the right to do anything,' you say—but not everything is beneficial. 'I have the right to do anything'—but I will not be mastered by anything." - 1 Corinthians 6:12 (NIV)
This is one of the Bible verses about freedom that reminds us that, though we have the right to do anything, there are many things that are allowed that are actually not good for us. Christians are called not to be mastered by anything.
"You, my brothers and sisters, were called to be free. But do not use your freedom to indulge the flesh; rather, serve one another humbly in love. For the entire law is fulfilled in keeping this one command: 'Love your neighbor as yourself.'" - Galatians 5:13-14 (NIV)
Freedom in the Bible is identified as being found in the Lord. We are told that we can exercise freedom in the flesh, but that it is by keeping God's commands that we are in true freedom.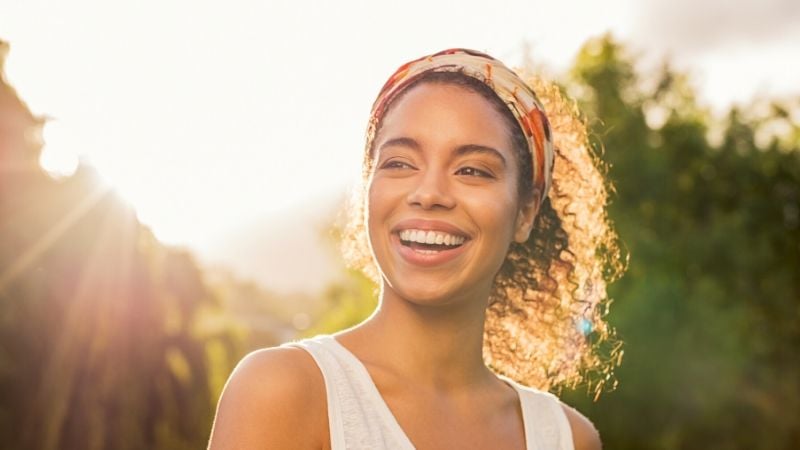 "When hard pressed, I cried to the Lord; he brought me into a spacious place." - Psalm 118:5 (NIV)
When we need help or we're struggling, we can find freedom in Jesus through prayer and reliance. See a more expansive list of Bible verses about freedom here.
And this wraps our article on freedom in the Bible. If you know anyone pondering, "What is freedom?" we hope that this article will help you discover freedom in the Bible and in life.
And if you want more inspiration, head over to Pure Flix to watch thousands of faith and family-friendly TV shows and patriotic movies -- get a free trial here.