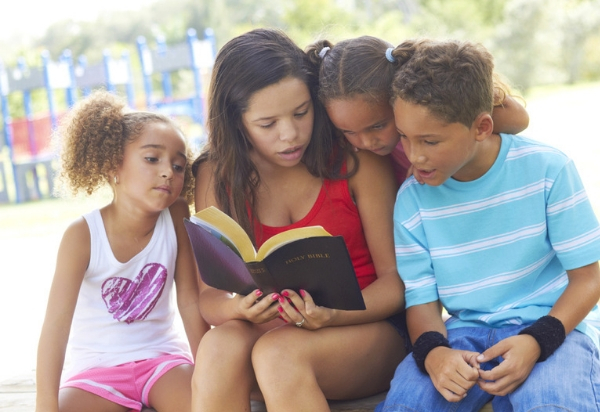 John 3:16 is without a doubt one of the most popular Bible verses in the New Testament. In this section of scripture, Jesus lays out God's love for the world in sending Christ to die for the sins of humanity. But exactly what does John 3:16 mean? In order to understand the entirety of John 3:16 one must take a clearer look at the entirety of John 3.
Commentary on John 3:16: The Verse's Meaning
Let's begin by looking closer at commentary on John 3:16, and the contents of the verse itself. The scripture reads (NIV): "For God so loved the world that he gave his one and only Son, that whoever believes in him shall not perish but have eternal life."
Most John 3 commentary notes that this scripture describes the extent of God's love for humanity — a love so deep that he sent Christ to die, offering humanity eternal life if individuals choose to place their faith in Jesus and believe in the purposes of his sacrifice.
READ ALSO: 20 Bible Verses About Strength: God's Word on Faith in Hard Times
We can learn even more when we look at the verses that precede John 3:16, and even those that come after.
John 3:16 Meaning: Breaking Down Jesus' Statements
John 3 opens with a description of a conversation between Jesus and Nicodemus, a man described as "a member of the Jewish ruling council." When exploring John 3:16 meaning, it's important to note that Nicodemus came to Jesus with a proclamation, saying, "Rabbi, we know that you are a teacher who has come from God. For no one could perform the signs you are doing if God were not with him."
Jesus replies in John 3:3 with the first statement that helps put the meaning of John 3:16 into context. He says, "Very truly I tell you, no one can see the kingdom of God unless they are born again." This concept — a spiritual renewal that one receives when he or she accepts Christ — seemed foreign to Nicodemus.
So, the Jewish leader asked, "How can someone be born when they are old? Surely they cannot enter a second time into their mother's womb to be born!" This is where John 3 gets even more interesting, as Jesus again proclaims that "no one can enter the kingdom of God unless they are born of water and the spirit."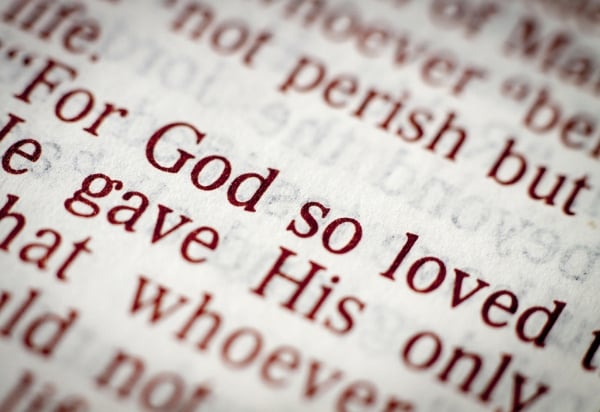 The dialogue continues, with Jesus telling Nicodemus in verse 15 that eternal life is available to anyone who believes in him.
Expanding on What John 3:16 Means
So, with all of this in mind, we know that John 3 focuses on Christ coming to die for humanity's sins, and the eternal life that is available through embracing and believing in that sacrifice. And reading the verses that lead up to John 3:16 helps us to understand how to interpret and craft John 3 commentary.
The verses that come after John 3:16 also assist us in understanding the scripture's intended meaning. In verse 17, Jesus proclaims that God didn't send Christ to condemn the world, but to "save the world through him."
READ ALSO: 8 Lessons from the Life of John the Baptist
Jesus was sent to save mankind, but there is an important note when it comes to understanding John 3 and the meaning held within: a failure to embrace Christ brings condemnation. Jesus proclaims the following in John 3:18-20:
"Whoever believes in him is not condemned, but whoever does not believe stands condemned already because they have not believed in the name of God's one and only Son. This is the verdict: Light has come into the world, but people loved darkness instead of light because their deeds were evil. Everyone who does evil hates the light, and will not come into the light for fear that their deeds will be exposed. But whoever lives by the truth comes into the light, so that it may be seen plainly that what they have done has been done in the sight of God."
Understanding commentary on John 3:16 and John 3 overall hinges on comprehending the fact that Christ came to bring light into the world and to help human beings push through the darkness.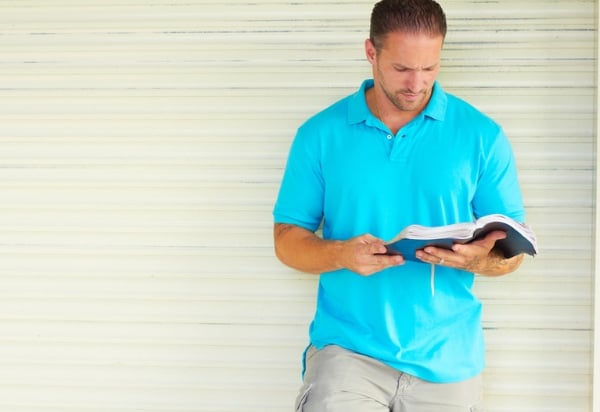 John 3: Concluding Remarks
John 3 concludes with comments from John the Baptist on Christ. John the Baptist notes in these latter scriptures that he was sent before Jesus to spread God's message. At the time, people were coming to John the Baptist, but he recognized that Christ had arrived and that God's plan was being fulfilled.
READ ALSO: John 3:16 Meaning: Understand This Transformative Bible Verse
John the Baptist proclaimed in John 3:30, "He must become greater; I must become less." And he also summarized that Jesus told Nicodemus about the importance of believing in Christ to inherit salvation.
"The Father loves the Son and has placed everything in his hands," John the Baptist said in verse 35, continuing in verse 36: "Whoever believes in the Son has eternal life, but whoever rejects the Son will not see life, for God's wrath remains on them."
We hope this article helped you better understand John 3:16 meaning. For more Bible verse lists, scripture insights and daily inspiring content, be sure to visit the Pure Flix Insider blog.