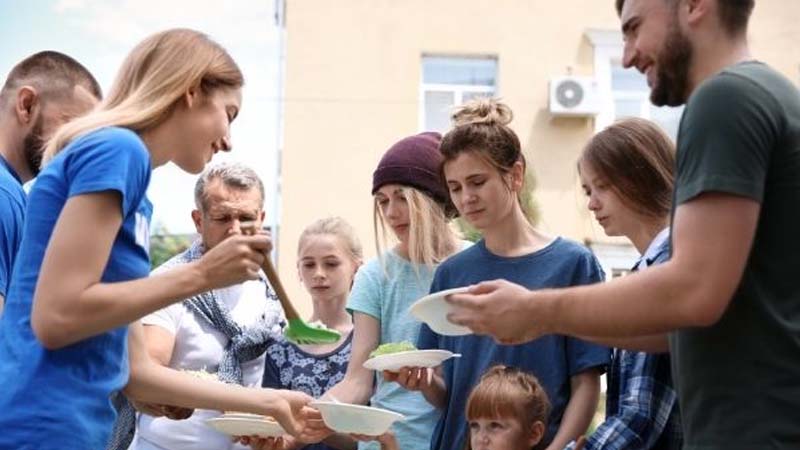 The Book of James is filled with fulfilling advice and perspective, with James Chapter 2 offering essential lessons about favoritism, faith vs. works and more. Three of the most important take-aways in this chapter are found in James 2:1, James 2:14 and James 2:17.
So, let's explore those verses among others in this James 2 commentary:
WATCH: Stream Thousands of Faith and Family-Friendly TV Shows and Movies Today!
Don't Show Favoritism: James 2:1
James 2 opens with a convicting message about not showing favoritism. James 2:1 (NIV) reads: "My brothers and sisters, believers in our glorious Lord Jesus Christ must not show favoritism."
The scriptures go on to give an example of a man wearing a gold ring and nice clothes and then a poor man wearing filthy clothing. Culture might teach us to treat the first man better than the second, but James Chapter 2 has a totally different take.
"If you show special attention to the man wearing fine clothes and say, 'Here's a good seat for you,' but say to the poor man, 'You stand there' or 'Sit on the floor by my feet,' have you not discriminated among yourselves and become judges with evil thoughts?" James 2:3-1 (NIV) reads.
READ ALSO: 10 Must-Watch Jesus Movies and Shows
The main take-away in this part of James 2 is that we are to treat the poor well and everyone equal in how we interact. James 2:8 tells us that showing favoritism is sinful.
James 2 Commentary: Mercy Matters
James 2:12-13 (NIV) also offers up an important lesson about mercy, with the text making a blatant proclamation — that mercy should triumph over judgement.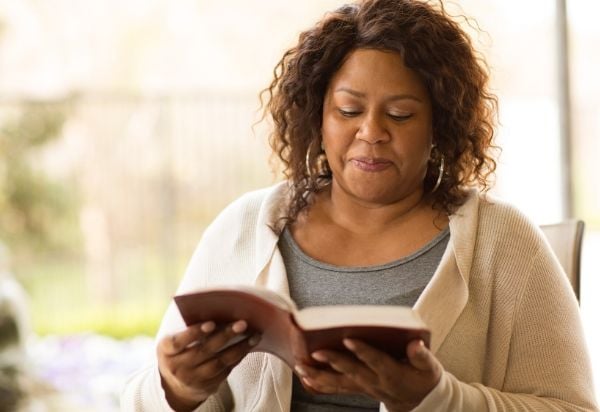 James Chapter 2 tells us to be merciful in our lives. Here's what James 2:12-13 (NIV) has to say about the subject:
"Speak and act as those who are going to be judged by the law that gives freedom, because judgment without mercy will be shown to anyone who has not been merciful. Mercy triumphs over judgment."
So, when it comes to dealing with others, we are clearly called to exhibit love and mercy.
READ ALSO: John 3:16 Meaning: Understand This Transformative Bible Verse
The Relationship Between Faith and Deeds: James 2:14 and James 2:17
It's not uncommon to find portions of any good James 2 Commentary that focus on the relationship between faith and deeds. James 2:14 and James 2:17 are just two of the verses that are often given a great deal of attention.
James asks what good it is to claim to be a Christian, but not to have any deeds that show the fruit of that faith. James 2:14 (NIV) reads, "What good is it, my brothers and sisters, if someone claims to have faith but has no deeds? Can such faith save them?"
Then, he gives an example of a person who doesn't have clothing or food, and ponders what it would mean for a Christian to simply ignore the fact that these resources are lacking.
James 2:17 (NIV) summarizes the conclusions James reaches on this matter: "In the same way, faith by itself, if it is not accompanied by action, is dead."
James 2 Commentary: Believing in God Isn't Enough
Another important lessons comes from James 2: believing in God isn't enough. The Bible makes it clear that salvation is dependent on a personal relationship with Jesus Christ.
James makes a point to write in James 2:19 that some might argue they believe in God, but he said this simply isn't enough.
"You believe that there is one God," he wrote. "Good! Even the demons believe that — and shudder."
So, if even the demons believe this basic fact, it clearly isn't enough. People are called to embrace Christ and then to live that commitment out in how we interact.
READ ALSO: 8 Lessons from the Life of John the Baptist
James again affirms his belief on the tie between faith and works in James 2:26 (NIV): "As the body without the spirit is dead, so faith without deeds is dead."
Want more inspiration? You can watch thousands of inspirational movies, TV series and documentaries by taking advantage of your free PureFlix.com trial subscription.