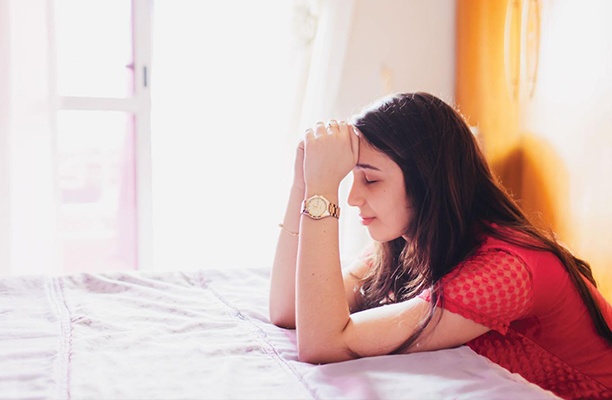 God's love is unlike any love expressed by many in our culture today — His love never fails (Psalms 52:8, NIV), endures forever (Psalms 106:1, NIV), is uncalculating (Proverbs 30:5, NIV), and not motivated by personal gain (1 John 3:16, NIV). While His love cannot be matched, we can open our heart to His word and do our best to spread His grace. Take a moment each day to express your love for God and let His love flow through you with these daily devotionals.
"Imperfect, Yet Loved"
In this devotional, "Imperfect, Yet Loved," Author Albert Lee reflects on the love God pours out on us. Even though we are imperfect sinners, He still loves us unconditionally. This devotional drives our hearts to love others with the same grace and patience that God shows us.
See also: Spread Love Through God with These 15 Bible Quotes
"Love Is a Verb"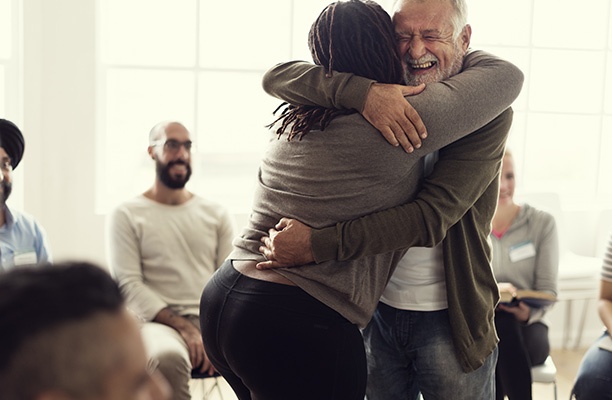 In this devotional, "Love Is a Verb," Author Kim DeHoog reminds us that love is more than a feeling that we passively experience. Instead, love is a series of choices and actions that we make. Recalling the beautiful story of Ruth from the Bible, DeHoog reminds us that by choosing to love those around us, we reflect the love of God, who chose to love us.
"So now faith, hope, and love abide, these three; but the greatest of these is love." 1 Corinthians 13:13 (ESV)
"What Love Looks Like"
Pastor James MacDonald hosts the radio program "Walk in the Word" heard by more than 3 million people each day. In this short daily devotional, "What Love Looks Like," Pastor MacDonald breaks down perhaps the most famous words about love:
"Love is patient and kind; love does not envy or boast; it is not arrogant or rude. It does not insist on its own way; it is not irritable or resentful; it does not rejoice at wrongdoing, but rejoices with the truth. Love bears all things, believes all things, hopes all things, endures all things. Love never ends (1 Corinthians 13:4–8a, ESV)."
By examining how the Bible describes love, we can find guidance in loving those around us with the grace of God. This devotional is perfect for couples or just those who need a reminder of how love truly looks.
"What It Means to Love God"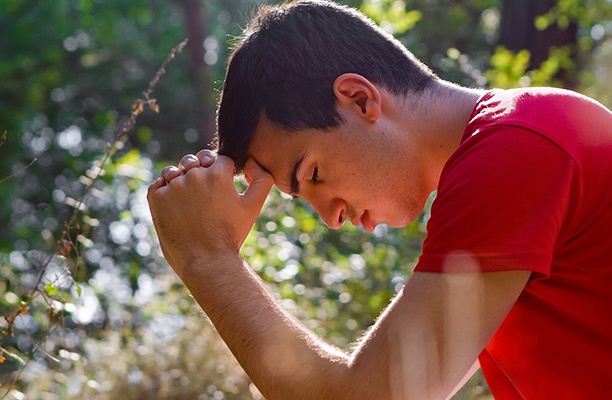 In "What It Means to Love God" by Pastor John Piper, we reflect on a Psalm of David, who sought for God in the Desert of Judah as a thirsty person seeks water. We are reminded that only God can satisfy our heart. As written in "What It Means to Love God," The essence of loving God is to be satisfied in "not just His gifts, but God himself, as the glorious person that He is!" Through this devotional, you are able to cultivate a contagious attitude that compels other people express their love for God as well.
"For God so loved the world, that he gave his only Son, that whoever believes in him should not perish but have eternal life" John 3:16 (ESV)
Fruit of the Spirit
Want more of God's love? The Fruit of the Spirit devotional from PureFlix.com includes nine devotions with supporting movie suggestions. Open your heart to God's love and allow Him to transform your life by downloading your free devotional.