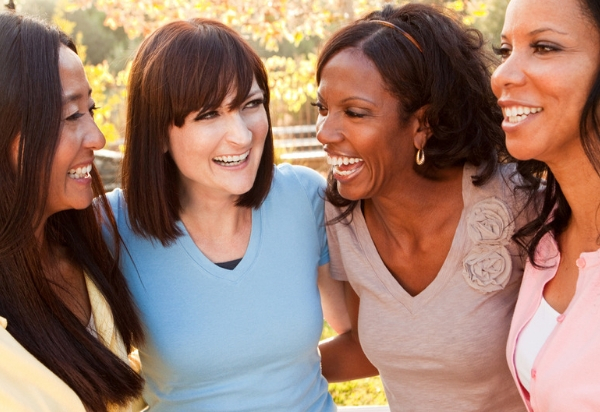 The Bible is filled with life-affirming information aimed at helping us connect with God and live out our individual purposes. Ephesians 4 is one area of scripture, in particular, that helps guide us in what it means to truly live a Christ-centered life.
Authored by the Apostle Paul, Ephesians 4 details some important guidelines worth diving into. Verses like Ephesians 4:2 and Ephesians 4:32, among others, offer some timeless truths surrounding our conduct and walk with Christ.
Let's dive into six important lessons we can glean from Ephesians 4:
WANT HOPE? Watch Uplifting Movies and TV Shows Right Now on Pure Flix
Ephesians 4:2: Humility and Gentleness
As we explore this Ephesians 4 commentary, Ephesians 4:2 (NIV) offers just one essential truth Christians are called to live by. It reads:
"Be completely humble and gentle; be patient, bearing with one another in love."
This is a counter-culture message in a society that sometimes rewards bad behavior, fighting and divisiveness. Ephesians 4:2 notes that a mature person in Christ will live in this essential way, allowing love to guide his or her actions.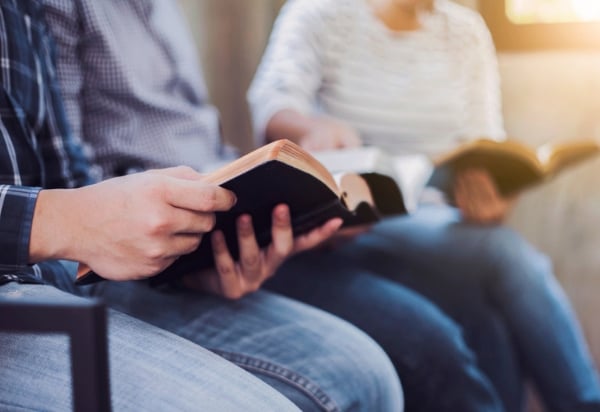 Ephesians 4:22-24: Putting Off the Old Self
Next in this Ephesians 4 commentary, we'll look at Ephesians 4:22-24, which calls believers to remember what being a Christian truly means: leaving behind the former ways of living and allowing the Holy Spirit to guide our hearts and minds.
Ephesians 3:22-24 (NIV) reads:
"You were taught, with regard to your former way of life, to put off your old self, which is being corrupted by its deceitful desires; to be made new in the attitude of your minds; and to put on the new self, created to be like God in true righteousness and holiness."
This section of Ephesians 4 reminds us to put on our "new self" and to operate in righteousness and holiness. It is by forming a relationship with Christ through scripture reading and prayer that we can allow this process to fully take form.
READ ALSO: 'I'll Pray For You': 7 Ways to Truly Live Out Your Promise
Ephesians 4:25: Truth Matters
Ephesians 4:25 reminds us of the importance of truth — a narrative that emerges throughout the Bible. The verse reads, "Therefore each of you must put off falsehood and speak truthfully to your neighbor, for we are all members of one body."
This brief Ephesians 4 verse reminds us of the essentiality of speaking truth to those around us and of speaking truth about others. This is an area where Christians are called to be better.
Ephesians 4:26: Anger and Sin
As this Ephesians 4 commentary continues, another scripture worth visiting is Ephesians 4:26, which speaks about the importance of not sinning when we experience anger.
Ephesians 4:26 reads: "In your anger do not sin: Do not let the sun go down while you are still angry." In addition to encouraging us to control ourselves when we experience anger, Ephesians 4:26 also offers an important message: don't go to bed angry.
This is a useful scripture in marriage, friendships and other areas of life. We should fix our problems with others, relying on the "love" advice we saw in Ephesians 4:2 to help make that happen.
READ ALSO: Jesus' Sermon on the Mount: 8 Life-Changing Lessons
Ephesians 4: The Radical Truth Present in Ephesians 4:29
Another Bible verse worth our attention is Ephesians 4:29 (NIV), which reads: "Do not let any unwholesome talk come out of your mouths, but only what is helpful for building others up according to their needs, that it may benefit those who listen."
In a culture that sometimes breeds such talk, we are called to be better and to watch what comes out of our mouths. Ephesians 4:29 is a verse worth revisiting from time-to-time to be sure we're living out its merits.
Ephesians 4 Commentary: Forgiveness Matters
Ephesians 4:32 offers us another essential reminder: forgiveness matters. As Christians, we can't claim to relish in Christ's own forgiveness of our sins if we're not willing to forgive others who have trespassed against us.
READ ALSO: 5 Healing Prayers for Forgiveness
Let's just ponder for a moment the text of Ephesians 4:32, which reads: "Be kind and compassionate to one another, forgiving each other, just as in Christ God forgave you." We are clearly called to kindness and compassion, which includes forgiveness.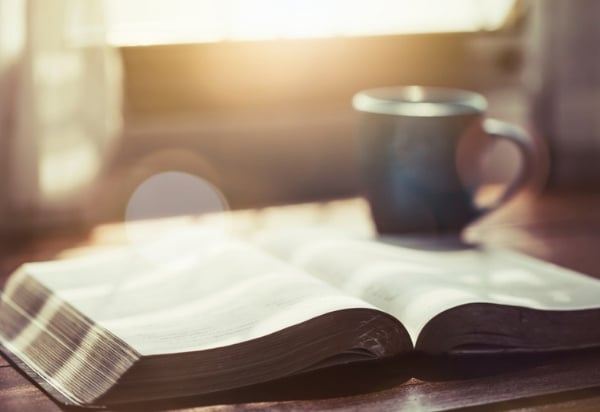 And when we struggle with that forgiveness, Ephesians 4:32 reminds us that Jesus died for all we've done. That's a convicting and important message that can help move us forward in our journey toward forgiving others.
You can read Ephesians 4 for yourself over at Biblica to discover more essential truths. And if you're in need of some more biblical inspiration, consider streaming Pure Flix right now.
In addition to thousands of entertaining movies, TV shows and documentaries, we have some amazing and powerful sermon content — series from some of the most well-known preachers. You can stream it right now with your free trial.