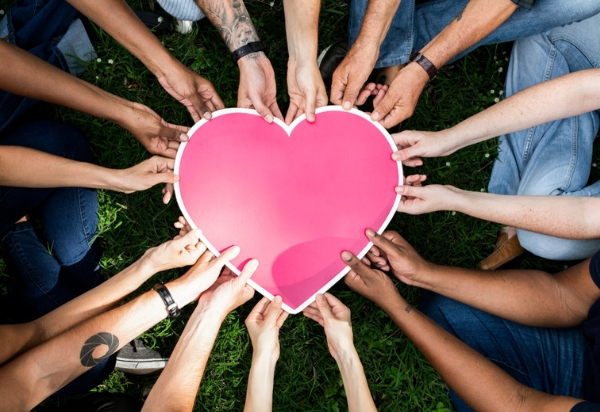 Culture embraces many cliches that encourage us to embark on journeys to find our personal destinies. From "follow your heart" to "be true to yourself" and "be who you want to be," there are plenty of feel-good slogans that some of us have come to embrace.
But, while these proclamations might make us feel great in the moment, there's an important reality that these messages sometimes miss: we are first called to be who God wants us to be.
Listen to today's 5-minute devotional podcast to hear why "follow your heart" might be bad (and unbiblical) advice:
In a culture that encourages us to follow our hearts, we must pay close attention to the call in Proverbs 4:23-24 (NIV) to guard our hearts:
"Above all else, guard your heart, for everything you do flows from it. Keep your mouth free of perversity; keep corrupt talk far from your lips."
READ ALSO: If Love Is the Antidote, Where Does Truth Fall?
The concern in this verse isn't for us to free-flowingly go wherever our heart desires; quite the contrary, we're called to watch our hearts and minds and to have self-control in all we say and do.
God, His wisdom and His plans are the starting point and we are then encouraged to operate and journey from there.
This is powerful advice not only for the plans we make in life, but also for the words we say, tweet, post on social media and utter as we engage with others.
Proverbs 4:6 (NIV) goes on to remind us where we can find guidance in all of these matters, encouraging us to first seek wisdom from the Lord and to then allow that knowledge to guide and sustain our hearts and minds:
"Do not forsake wisdom, and she will protect you; love her, and she will watch over you."
As we work through Proverbs, the themes of faith, knowledge and relying upon God are clear and evident. Trusting in ourselves and letting our hearts serve as the ultimate GPS isn't something that sets us up for definitive success — but trusting God will do just that.
LOOKING FOR HOPE? Watch Uplifting Movies and TV Shows Right Now on PureFlix.com
In the end, it's about discovering God's heart and asking Him to guide our paths. I'll leave you with Proverbs 4:26, which encourages us to think carefully about how we're conducting our lives:
"Give careful thought to the paths for your feet and be steadfast in all your ways."
So, as you move forward in your life, pause to ask God what He wants for you, where He wants your life to go and how He can use you. His blueprint is always the best to follow.
Looking for more hope? You can head over to PureFlix.com to stream powerful films as well as thousands of inspirational and faith and family-friendly TV shows, documentaries and original shows during your free, one-month trial.