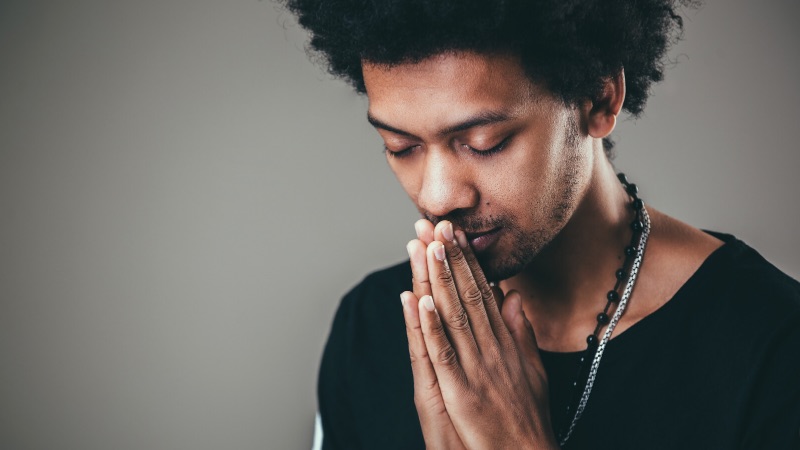 Prayer is an essential piece of the Christian puzzle, as it helps sustain us, connect us with others' needs and, most importantly, build our relationship with the Almighty.
This is just one of the lessons we can glean from Colossians 4, as we see Paul discuss invocations, wisdom when interacting with others and a number of other important elements that can help us grow into God-honoring people.
WATCH: Stream Thousands of TV Shows, Sermons and Movies on PureFlix.com
Colossians 4:2: Devote Yourself to Prayer
Paul makes a simple and clear proclamation in Colossians 4:2 (NIV) that is worth noting:
"Devote yourselves to prayer, being watchful and thankful."
This is a reminder to be diligent about the events and happenings in our own lives, taking them to the Lord. But the latter part about gratitude is also a reminder that we should be thankful to the Lord for all He has given us.
READ ALSO: 6 Pastors And Sermons That Will Help Grow Your Faith, Marriage & More
Let's remember to make time in our prayer lives to thank God for what we have, even when times are tough and focusing on the positive doesn't feel like a natural first step.
Colossians 4:3-4: Pray for Others
Paul also reminds us in Colossians 4 to pray for others, and to ask others for prayer. In Colossians 4:3-4, he asks for prayer that God will open the door for the gospel to be shared, and that he, in particular, will be able to sufficiently spread truth.
Additionally, Paul asks for the ability to "proclaim [the gospel] as clearly" as he should. This is a humble reminder that we, too, can be asking fellow Christians for prayer for our own undertakings — including our ministry activities.
Taken collectively, Colossians 4:2-6 has a lot to say about prayer and how we interact with others, though one of the most unique elements of the chapter is found in Colossians 4:5 and Colossians 4:6, specifically. It is here that Paul encourages us to show love to others.
READ ALSO: 6 Comedies And Dramas About Pastors And Their Faith
Colossians 4:5-6: Show Love for Others
Colossians 4:5 (NIV) implores us to "be wise in the way you act toward outsiders; make the most of every opportunity." This is probably convicting to some of us, as it's easy to breeze through life and to forget to make the most of our interactions with others.
This is particularly true when it comes to the essential nature of spreading the gospel. Are we pausing enough to consider the call Christ gave us to spread his truth? Consider ways you can improve in this area and take it to the Lord.
And finally, we have Colossians 4:6 (NIV), which offers us a final piece of advice on how we can best show love for others: in how we interact and speak with them.
Colossians 4:6 (NIV) reads, "Let your conversation be always full of grace, seasoned with salt, so that you may know how to answer everyone."
Sometimes, it's tough to remember the balance between grace and truth, but with God we can always gain the control, knowledge and wisdom needed to ensure that our interactions aren't only successful, but that they also reflect God's goodness.
That concludes our study on Colossians; to read the entire Book of Colossians, head over to Biblica today.
Looking for more inspiration? Be sure to check out the pastors and sermons streaming right now on PureFlix.com. You can access thousands of movies and inspirational titles with your free trial!