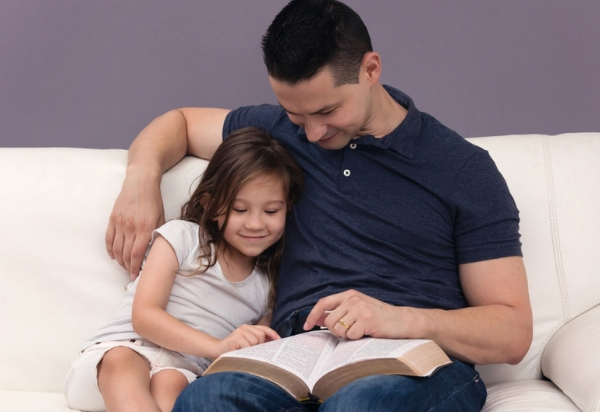 Life can get busy and chaotic, but it's essential for Christians to make the time to keep learning and growing in their faith. No matter what happens, keeping up with daily Bible reading is essential, as is turning to the Lord in prayer each day as you navigate life's many struggles and victories. A daily word of God routine will truly help keep you on spiritual track.
Here are eight ways you can stick to your daily Bible reading routine:
Make a Daily Word of God Commitment
The first step for sticking to your daily Bible routine is to make a commitment. Come up with a daily reading plan and make it a non-negotiable. Perhaps you start immediately reading right after you wake up in the morning.
Read Now: The Best Daily Devotional Apps to Download Now
Or, maybe you set Bible reading time aside during your lunch hour or at night. No matter the details of your plan, be intentional and make a daily commitment. Also, don't hesitate to pray to the Lord and ask Him for guidance as you embark on your daily Bible reading routine.
Start a Journal to Keep Up With Your Daily Bible Reading Routine
One of the best ways to keep up with a daily word of God reading plan is to create a prayer journal. Journals are an excellent way to write down prayers to the Lord, while also reflecting on the verses and chapters you're reading.
If you start a journal, you can use it as a daily routine that you integrate into daily Bible reading. You can also strategically plan to reflect back at past notes as you study the Bible and learn how you can get closer to the Lord.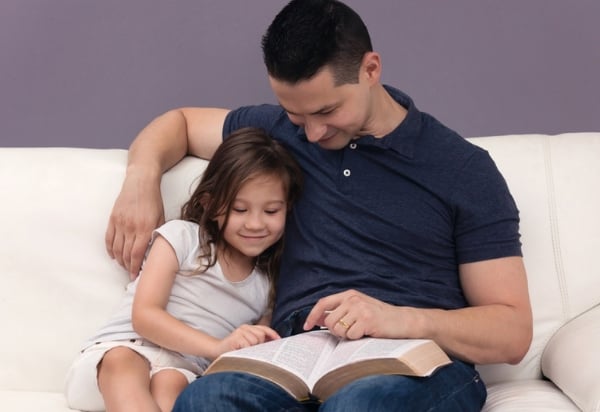 Set a Reminder on Your Phone or Calendar
Considering how busy life can be, don't hesitate to set a non-negotiable calendar reminder or alarm on your phone, Alexa or other device. Or, if you're more of a paper calendar user, scribble in some time each day when you plan to read scripture.
Reminders can be very helpful to ensuring that you keep up with your daily Bible reading.
Sign Up for a Digital Bible Study
Another way to get helpful reminders is to sign up for digital Bible studies and devotionals. There are a plethora of free options available if you're looking for daily word of God studies. From YouVersion digital Bible readings to plans that will guide you through the Bible in a year, there are many options to choose from.
Plus, there's a helpful bonus: Many of these tools will deliver automatic reminders to your phone that encourage you to keep up with your daily Bible reading routine.
Read Also: Read The Bible in a Year: 2019 Goals
Set Aside an Area in Your House for Quiet Reflection
Another helpful tip to inspire daily Bible reading is to set aside a place in the house for your daily word of God reflections. Perhaps it's simply the couch or your bedroom — or maybe you have a dedicated prayer space.
It's helpful to have a location set aside that you can retreat to for quiet focus on what you're reading and exploring in the Bible.
Get an Accountability Partner for Daily Word of God Readings
One of the other ways to stay committed to daily Bible reading is to get an accountability partner — a fellow Christian who you can read and study with. This is a person you check in with each week not only to discuss scripture and perhaps align readings, but also to share your hopes, dreams and struggles.
Watch: Check Out Thousands of Entertaining Movies and TV Shows
An accountability partner can help you stay on track with your daily Bible reading as well as your general relationship with God. Taking the time to find this person and then scheduling the time to chat each week is key.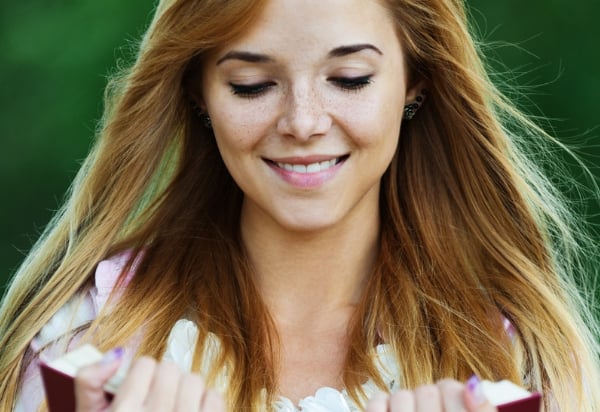 Keep Up With Church Each Week
An obvious way to ensure you are getting enough Bible reading time in is to keep up with church attendance each week. But beyond merely keeping up with it, be sure to also be in tune with what the pastor is preaching about.
Consider re-reading the chapter content your pastor has covered after any given Sunday, and then read ahead to the next chapter if possible. Syncing up your church readings with your personal studies is an excellent way to structure your daily Bible reading routine.
Commit Verses to Memory During Your Daily Bible Reading
Another great way to reflect on scripture is to commit verses to memory — and to take time to reflect on them. One of the easiest ways to do this is to simply take out an index card while you're reading and to jot down a verse that stands out to you.
Over time, you'll collect a multitude of these verse cards, and you can reflect back on them during your daily Bible routines, while also committing them to memory.
That completes our list of tips on how you can keep up with your daily Bible study routine. In the end, it's all about accountability and consistency. We have plenty of other tips for you to consider as well, including a handy guide on how you can read the entire Bible in a year.