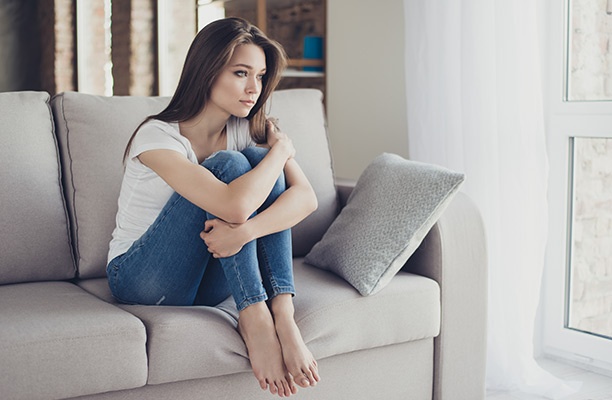 The world seems to get more frightening every day. One hurricane devastates Texas and the next destroys countries in the Caribbean on its way to toward Florida. North Korea is looking like a real threat. Cancer takes one life after another, and evil men seem to prosper. As Christians, we put our faith in God, but can we really count on Him to protect us? These Bible verses about protection tell us we have a powerful defender, and that nothing can separate us from His love.
Protection During Disaster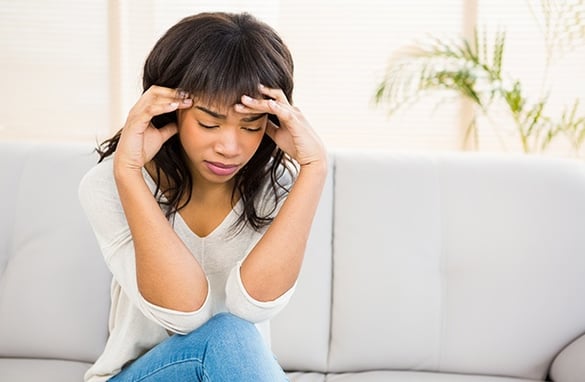 "Have mercy on me, my God…for in you I take refuge. I will take refuge in the shadow of your wings until the disaster has passed." Psalm 57:1
Notice God doesn't keep the disaster from happening. He shields His beloved from the worst, but sometimes there's a need to seek shelter in His presence while calamity rages all around.
Protection from Temptation
"No temptation has overtaken you except what is common to mankind. And God is faithful; he will not let you be tempted beyond what you can bear. But when you are tempted, he will also provide a way out so that you can endure it." 1 Corinthians 10:13 (NIV)
The Greek word for 'tempting' and 'tempted' is used in other places to mean 'testing' or 'tested.' Sometimes there is a lesson or growth opportunity in hardship. God's protection comes in the form of an escape from negative influences. We have a choice whether we will look for that door and walk through it.
Protection from Enemies
"Be strong and courageous. Do not be afraid or terrified because of them, for the Lord your God goes with you; he will never leave you nor forsake you." Deuteronomy 31:6 (NIV)
These words were spoken by Moses just before he died. He was turning over leadership to Joshua, entrusting his successor to lead Israel into the Promised Land. The armies they were about to face were bigger, stronger, and better equipped. Moses reminded his people they were backed by a powerful ally.
Protection from Wicked People
"And pray that we may be delivered from wicked and evil people, for not everyone has faith. But the Lord is faithful, and he will strengthen you and protect you from the evil one." 2 Thessalonians 3:2-3 (NIV)
Keep this verse in mind when things seem unfair. It seems like bad people get away with hurting the innocent, but God protects his children.
Protection from Fear
"So do not fear, for I am with you…I will strengthen you and help you; I will uphold you with my righteous right hand." Isaiah 41:10 (NIV)
Sometimes our feelings of anxiety can be even more overwhelming than the thing we fear. In those times, we can look to God to strengthen us against distress.
Protection for the Poor
"'Because the poor are plundered and the needy groan, I will now arise,' says the Lord. 'I will protect them from those who malign them.'" Psalm 12:5 (NIV)
God is especially protective of those who lack resources. He promises to act in a powerful way when they're threatened.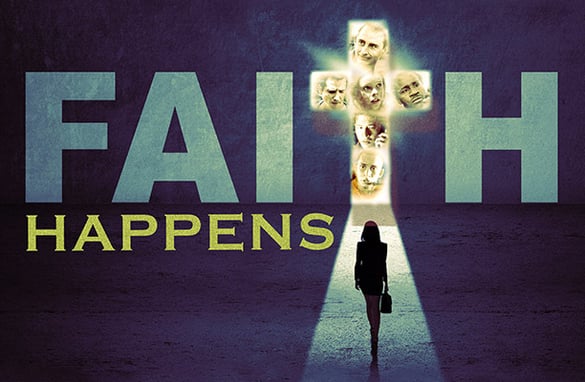 Protection Even When You Sleep
"He will not let your foot slip – He who watches over you will not slumber…" Psalm 121:3 (NIV)
When fear keeps you awake, remind yourself God offers his protection around the clock. He doesn't sleep, so you can rest knowing He's watching even when you can't.
The "Faith Happens" series shows how individuals deal with violence, family illness, infidelity and other situations that threaten their security. See how God shows up to offer protection. Watch the trailer today.